Assistant Accountant/Department Head
How to: Enter a Petty Cash Advance
Step 1: Select your vendor, or petty cash recipient NOTE: If you don't see the vendor you are looking for, you may click ADD NEW VENDOR.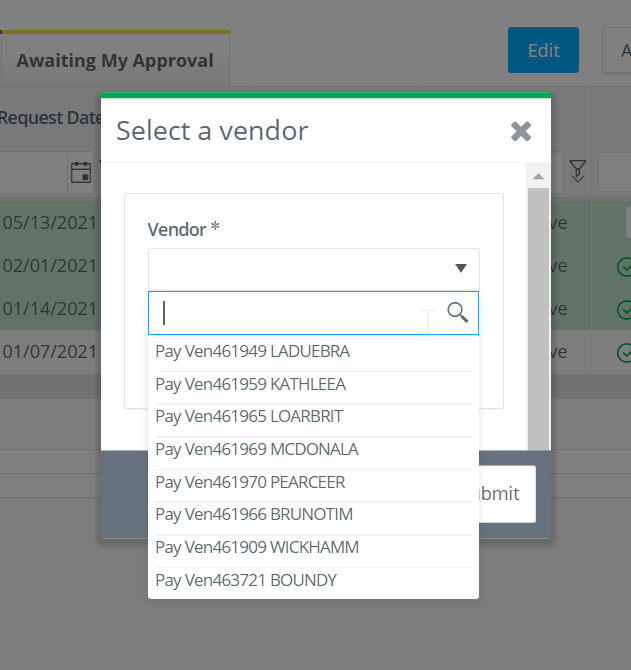 Step 2: Enter your transaction date and effective date.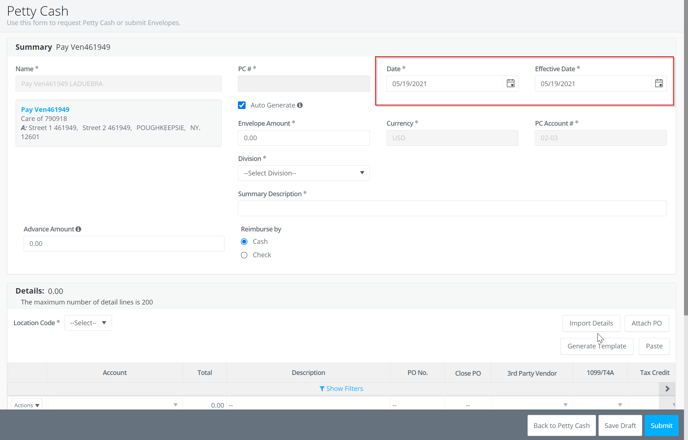 Step 3: Enter "$0.00" for Amount Spent.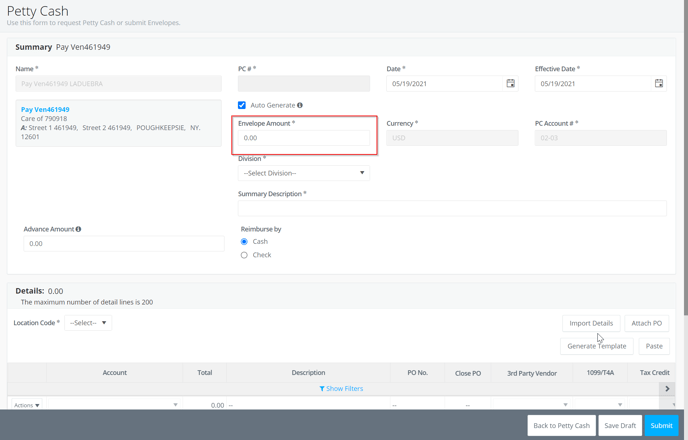 Step 4: Enter a description.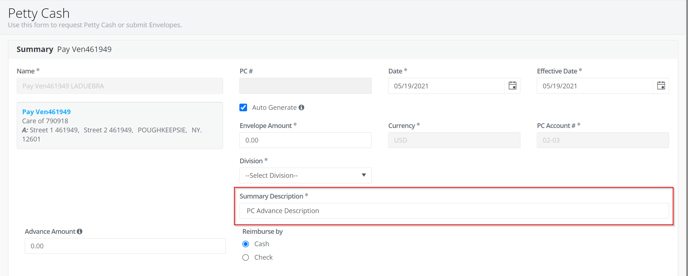 Step 5: Enter the advance amount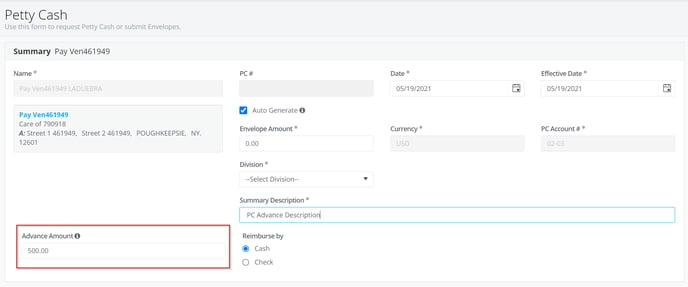 Step 6: Select whether you are issuing an advance via cash or check. NOTE: If you select
"Check", after the advance is posted, a PC Advance Check will able to be printed via Bill Payments.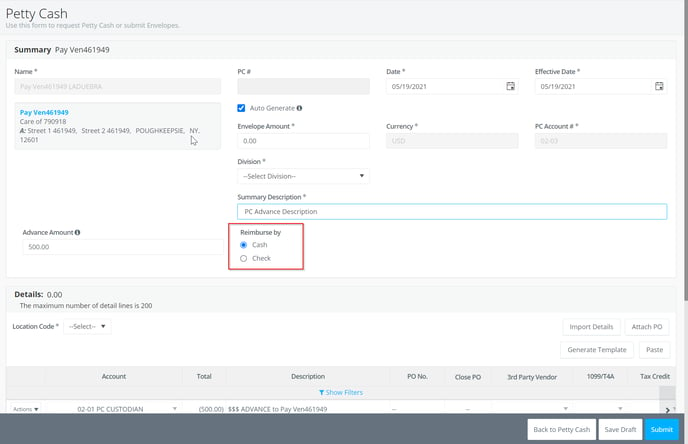 Step 7: Click Submit.