Step 1: Select your vendor, or petty cash recipient NOTE: If you don't see the vendor you are looking for, you may add a new PC Vendor from the VENDOR grid.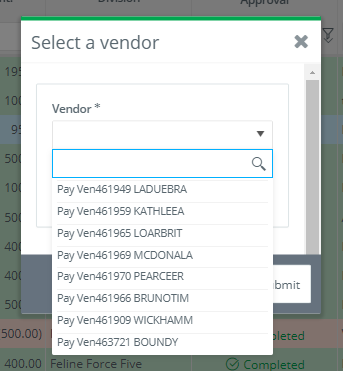 Step 2: Enter a PC envelope number, or allow the system to auto generate: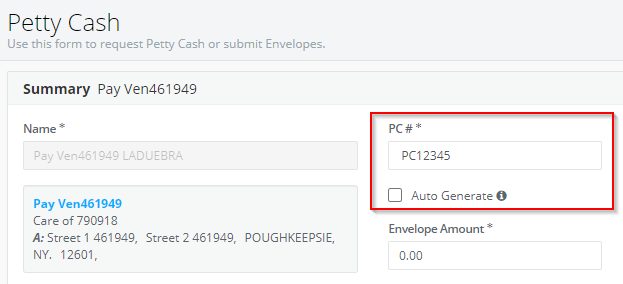 Step 3: Enter your transaction date and effective date.

Step 4: Enter the amount spent, or envelope total.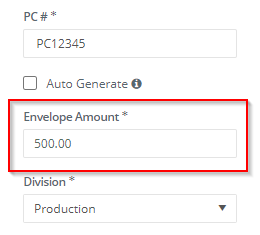 Step 5: Enter an envelope description.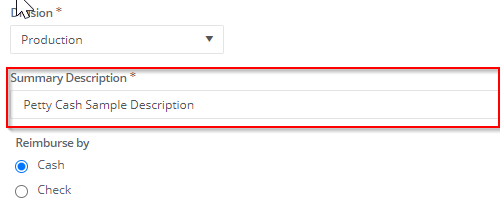 Step 6: If you are reimbursing the vendor, you may enter an reimbursement amount. NOTE: If you choose to reimburse by "Check" and then post the PC envelope, a check for the reimbursement will be able to be printed from our Pay Bills module in the desktop GreenSlate Accounting platform. If you select "Cash", detail lines for the reimbursement will be added to the "Details" section of the PC envelope.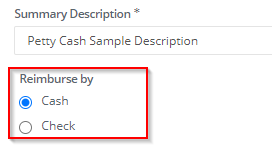 Step 7: Update your detail lines. NOTE: You may use the "Import Details" to bring in PC transactions associated with that vendor, or you may use the "Attach PO" option to bring in detail lines of a purchase order.

Step 8: Add any notes or attachments that you may like.

Step 9: Click Submit. NOTE: The PC envelope transaction is now available for posting from our Post Module in the desktop GreenSlate Accounting platform.