Payroll Accountant/Department Head
How to: Use the All Batches Grid
You can view batches across all projects you have access to in one place with our All Batches grid.

Step 1: On the left navigation, click ALL BATCHES.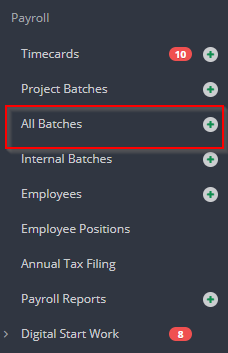 Step 2: Click the Default tab to see batches across all projects or click the Current Project tab to see batches of the current project you are in. Use the filters as needed and add in Custom Grid Views if you like.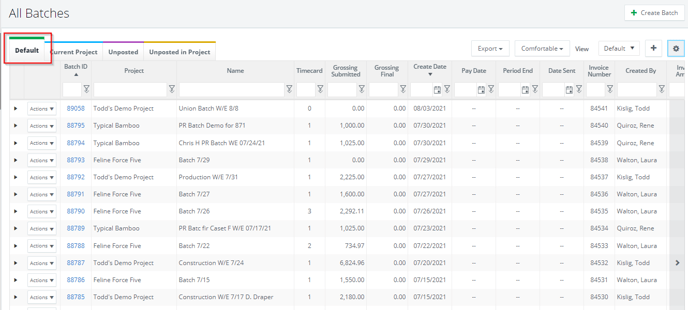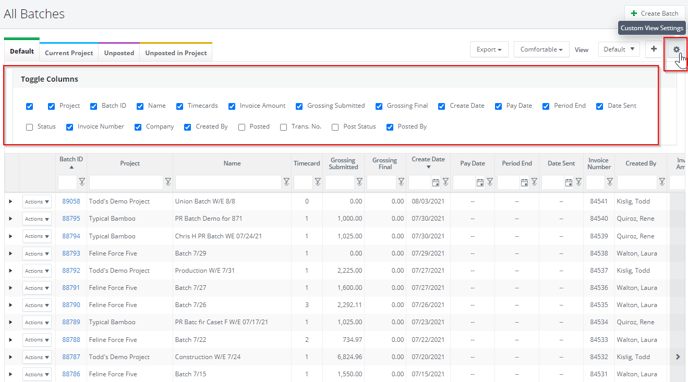 Step 3: From the Actions drop down, you can request/cancel previews, approve/reject batches, view payroll reports and timecard PDFs for a specific batch.