How to: Complete the NYS Sexual Harassment Prevention Training (Employees)
Step 1: Log into app.gslate.com
Step 2: On the left navigation, click MY TRAININGS or click REQUIRED on the Dashboard next to NYS Sexual Harassment Training to begin the training automatically.

Step 3: If you click MY TRAININGS, the page will display any trainings you have been assigned and their status. Click on NYS Sexual Harassment Training to begin.

Step 4: Click NEXT to acknowledge the training overview.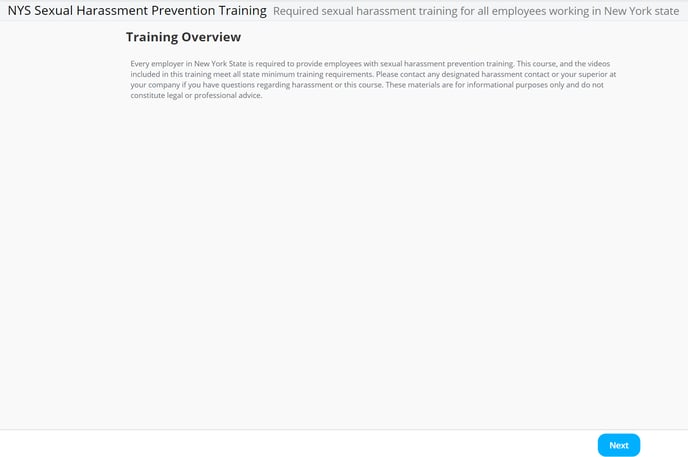 Step 5: Choose the language in which you'd like to take the training. A new tab will open in your browser. Complete the training then return to the GreenSlate application and click NEXT.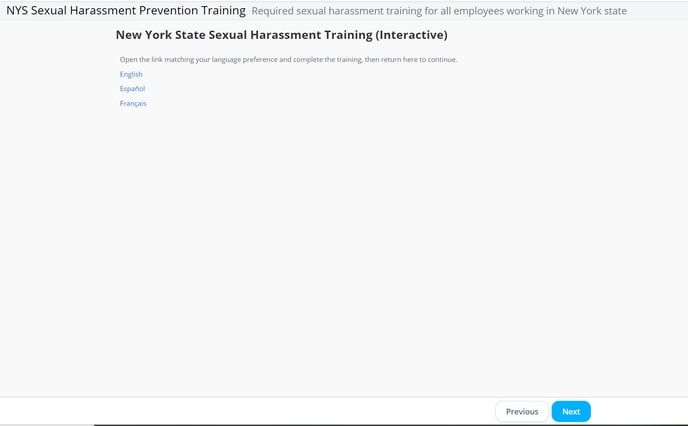 Step 6: Answer the questions following the video and click COMPLETE TRAINING.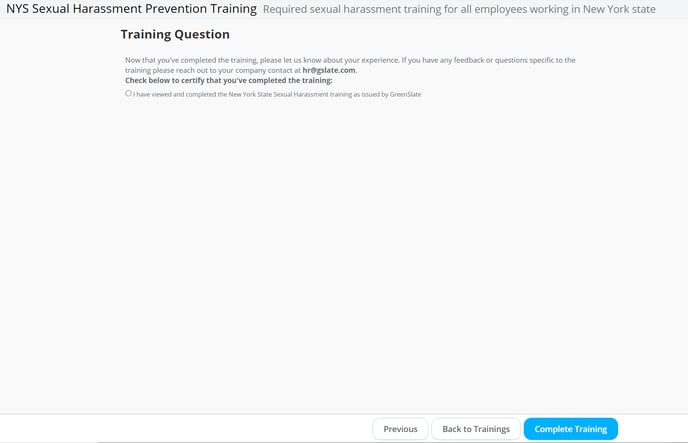 Upon completing, your certificate will display automatically. You will also receive your certificate via email and can access it at any time from the My Trainings page. Your certificate is valid for one year.