Step 1: Download your credit card transactions into an excel format from the respective credit card website.
Step 2: Open generic "csv import template" provided by Greenslate. See the attached.
Step 3: Begin copying and pasting all the transaction detail from your credit card transactions excel sheet onto the "csv import template". Note, the GL Account and Vendor Code must be manually entered into the import template.
Step 4: Once template is completed, log into GreenSlate accounting and click the Import icon on the homescreen.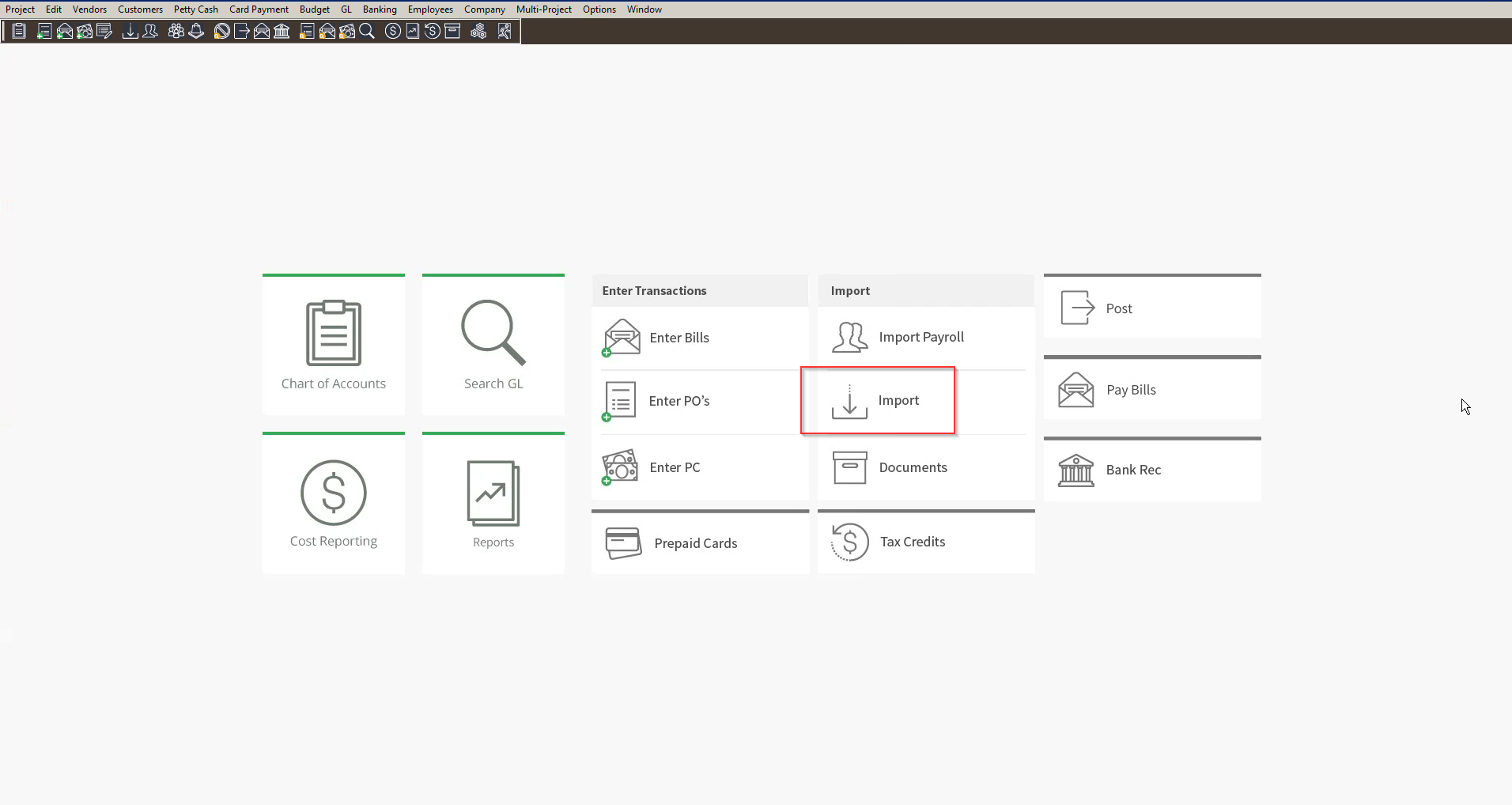 Step 5: Click UPLOAD NEW CSV FILE.

Step 6: Select the completed template by following the path to your desktop. (Computer>Local Disk C: Drive>Users>Your username>Desktop)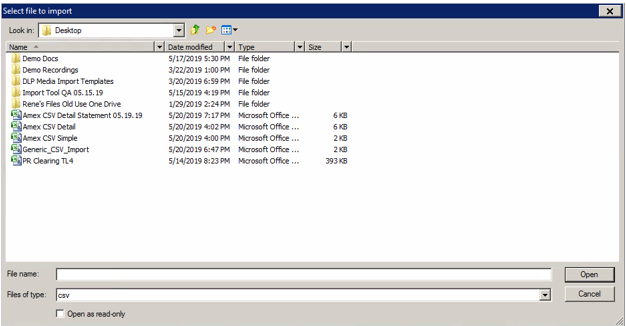 Step 7: Click YES on the Start Import pop up window.

Step 8: Click SAVE if all looks correct.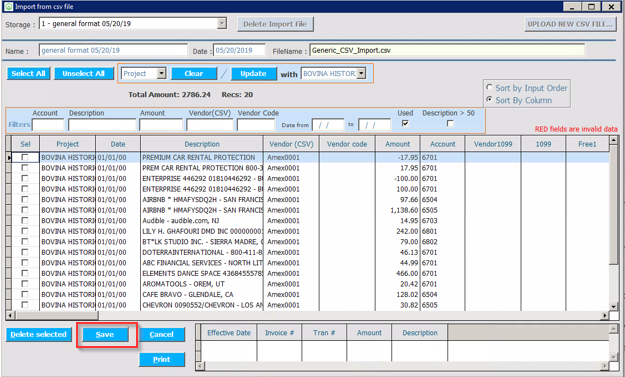 Step 9: Click GL at the top then click MAKE JOURNAL ENTRY from the drop down menu.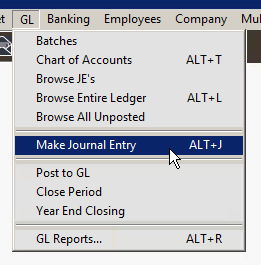 Step 10: Enter the effective date, select the vendor from the drop down menu that was used on the import template, and enter any other pertinent information for this entry.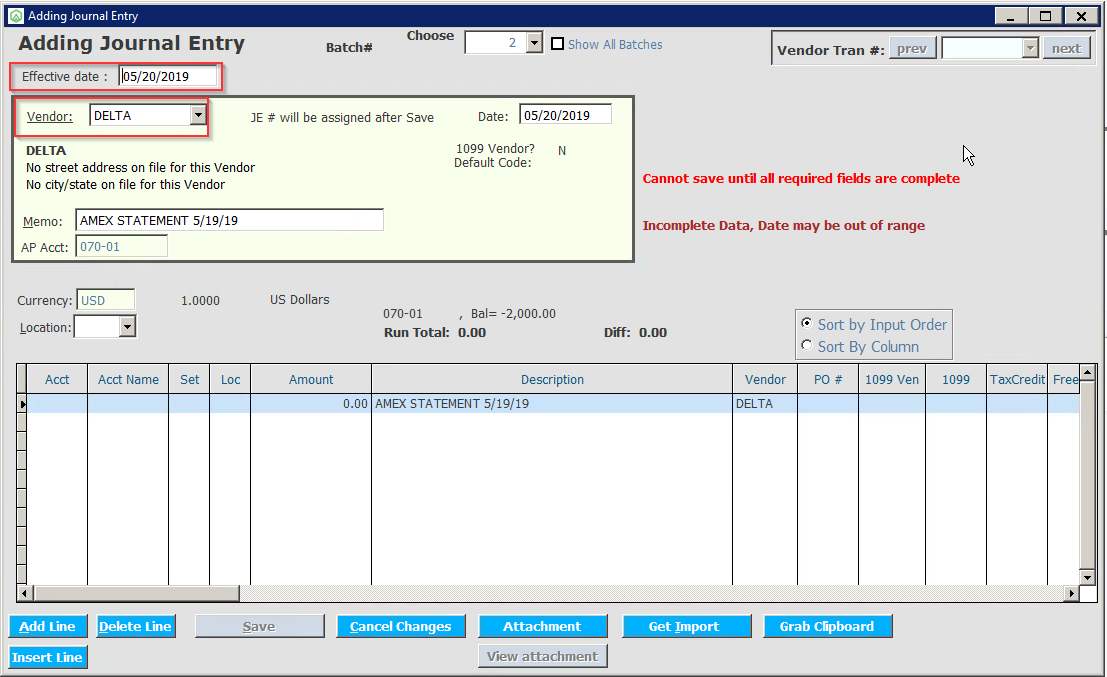 Step 11: Click GET IMPORT.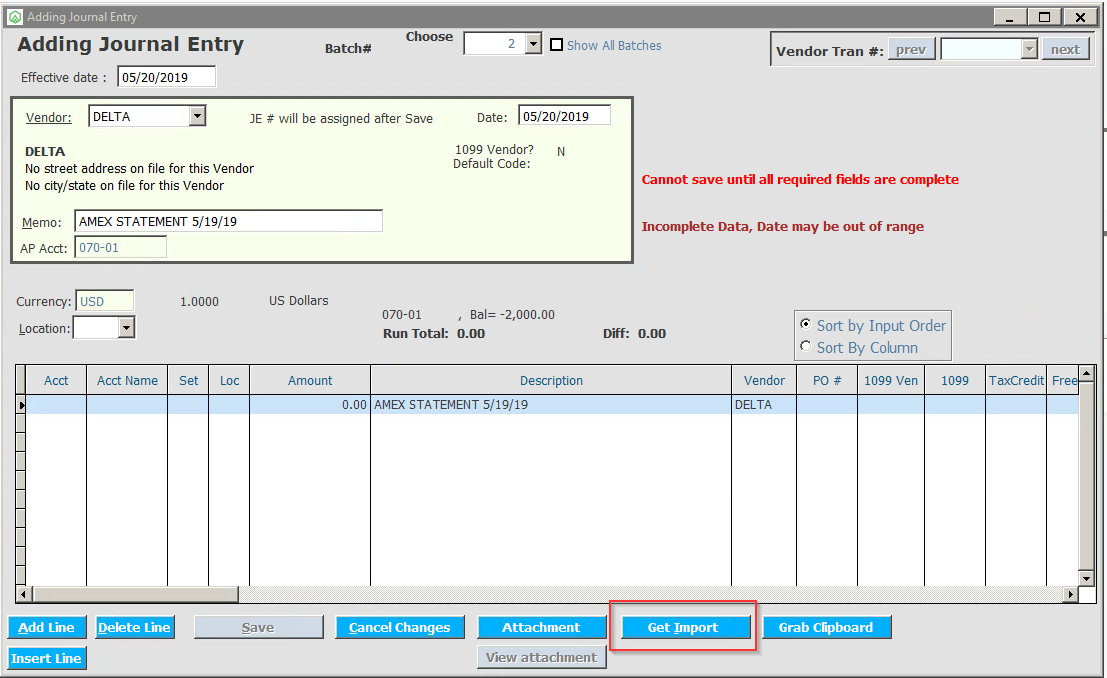 Step 12: On the Specify Which Import Storage Detail Items window, click CHECK ALL to select all of your transactions for import into the journal entry.

Step 13: Click OK and you will see the journal entry window populated with all import transactions.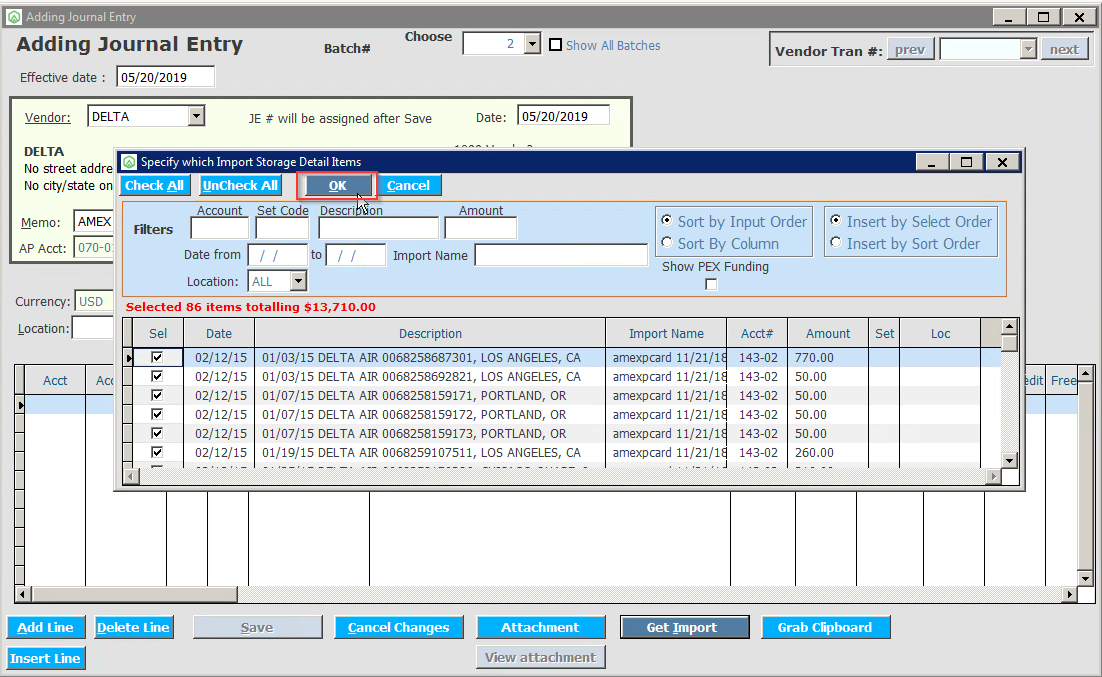 Step 14: To associate a PO with a detail line, enter the Vendor Code in the 1099 Ven column and the POs for the vendor will open in a selection window. Select the PO line to associate with each transaction as needed.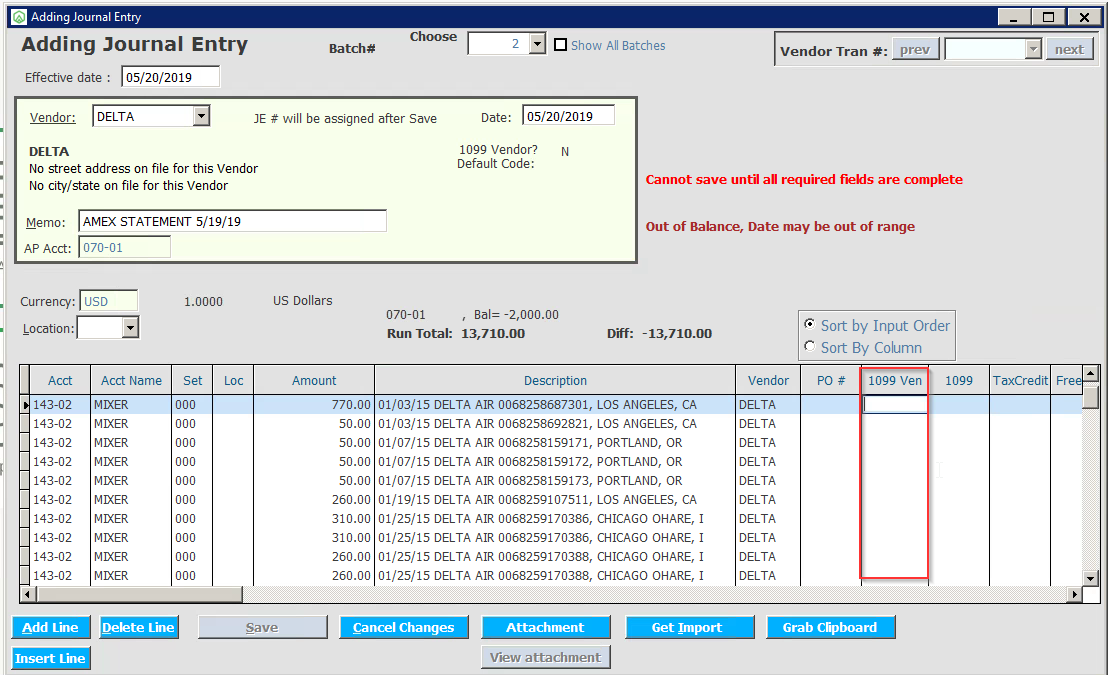 Step 15: Click ADD LINE and enter the account for the credit card liability.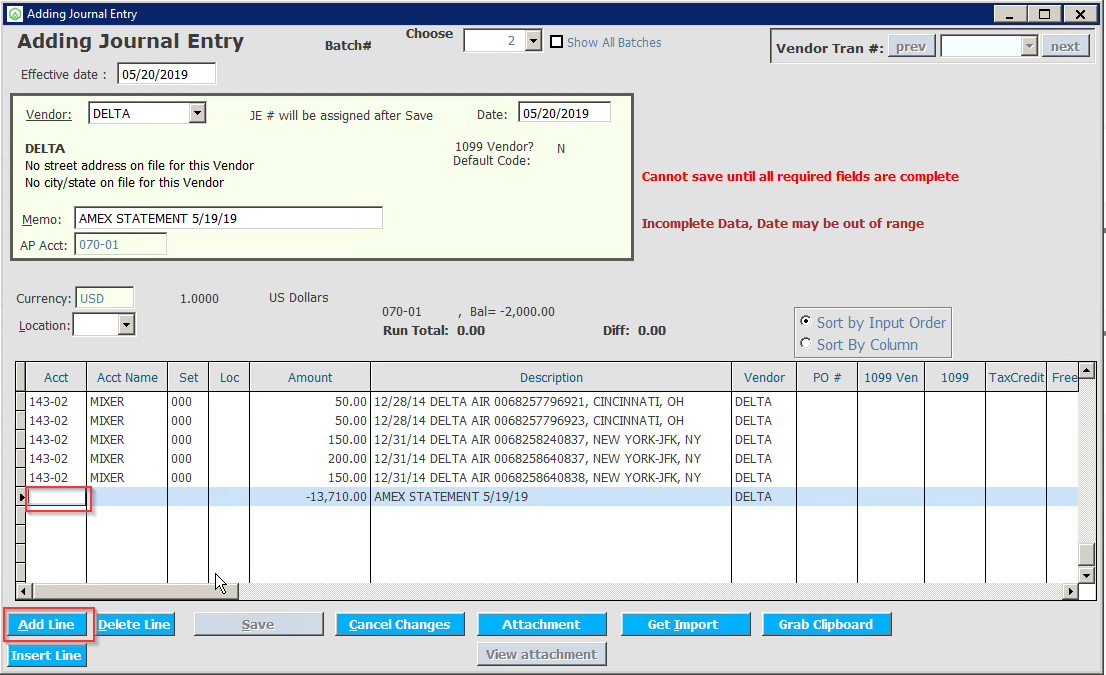 Step 16: Click SAVE.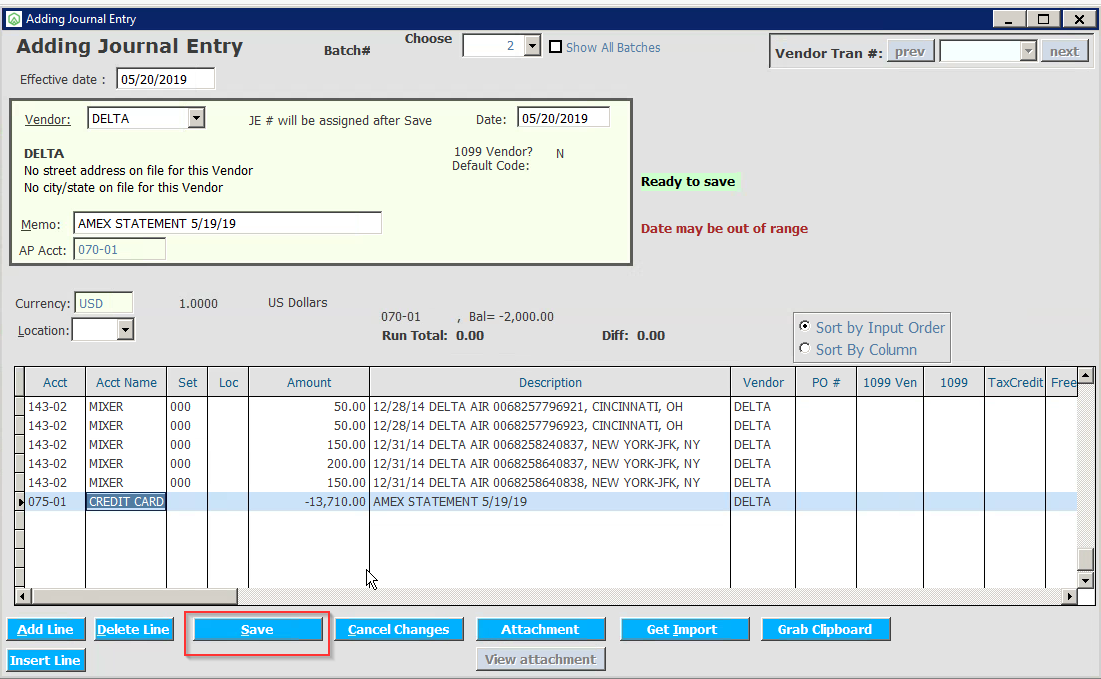 Step 17: Follow the steps here to post.