How To: View Check Copies and Payroll History (Employee)
With Payroll History, view check copies, timecard PDF's, and/or earnings history reports all in one place
Under MY PROFILE, click PAYROLL HISTORY. From here, employees may view pay stubs and view details of their payroll history.

How To: View Check Copies:
1. Navigate to PAYROLL HISTORY under MY PROFILE: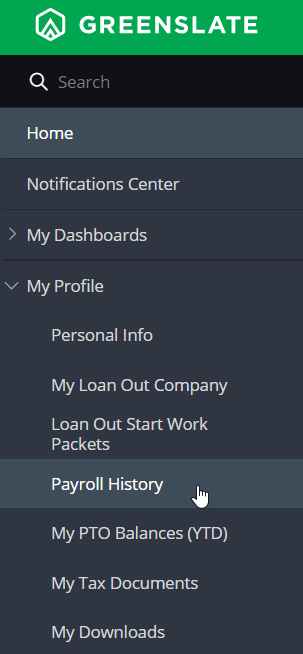 2. Select the payments you would like to see the check copies for: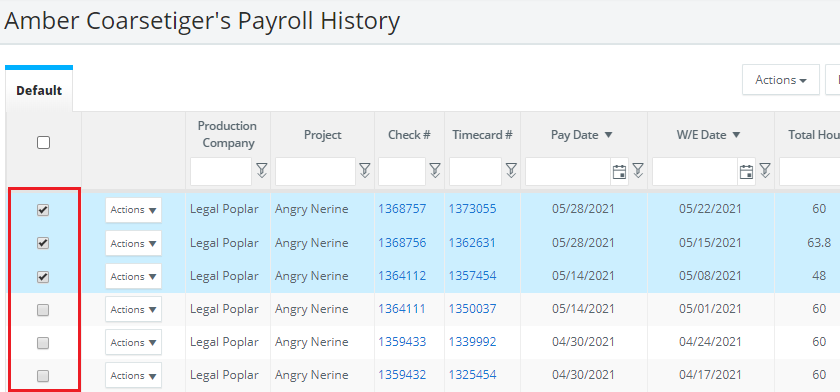 3. Click ACTIONS and VIEW CHECK: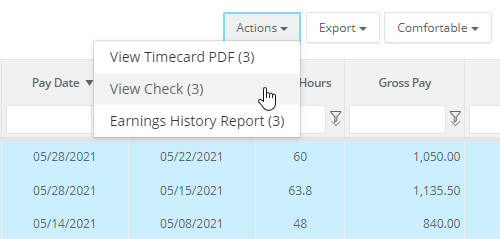 4. In the top righthand corner of the screen click PRINT or DOWNLOAD.
Tip: you may generate an earnings history report or download your timecard PDF's.