How to: Make a Division Admin
The Division Admin is the user who has the ability to submit/approve/view all documents for the other employees in that Division and any child Divisions. NOTE: Only Division Managers have this ability.
Step 1: Click DIVISIONS.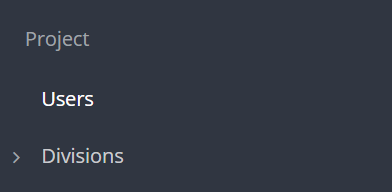 Step 2: Click MANAGE.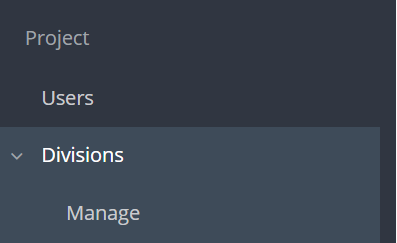 Step 3: Click on the Division you would like to make the employee an admin of.

Step 4: Click MAKE ADMIN from the ACTIONS drop down menu, next to the employee's name.