Payroll Accountant/Department Head
How To: Install the Check Printing App
Step 1: Click the My Account icon in the upper right then click DOWNLOAD CHECK PRINTING APP.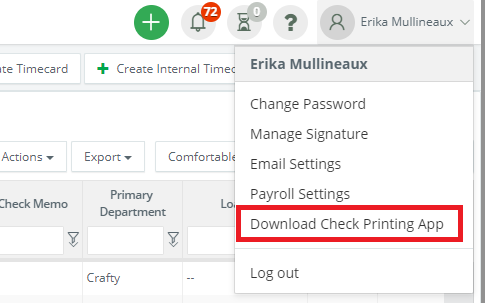 Step 2: Click the correct download for your operating system, then click on the file to open the downloaded file.

Step 3: Click INSTALL.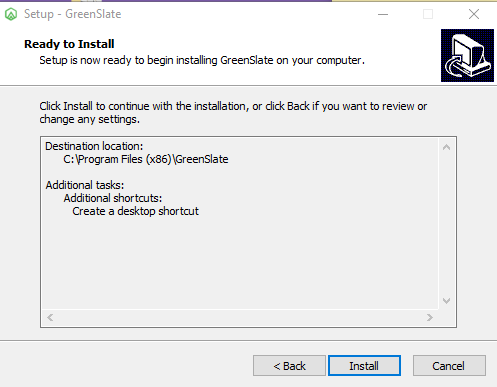 Step 4: Click FINISH.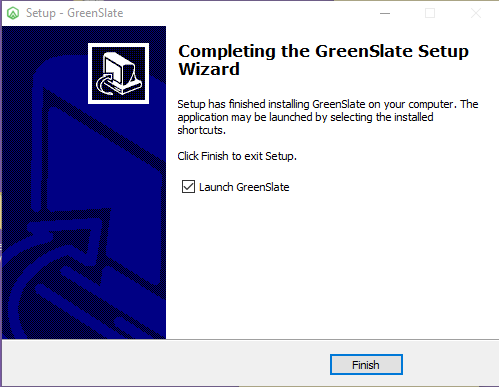 Step 5: The icon is now on your desktop for access to your GreenSlate check printing.

Step 6: A window will open automatically prompting you to log in again, or you can click the icon on your desktop and enter your credentials.