Assistant Accountant/Department Head
How to: Add a New Vendor
If you need to submit a digital purchase order and do not see the vendor in the drop down menu on the create purchase order page, just follow the steps below to add a new vendor.
Once a vendor is submitted, it is immediately ready for use on a purchase order submission.
Step 1: Click the + symbol next to Vendors on the left navigation menu.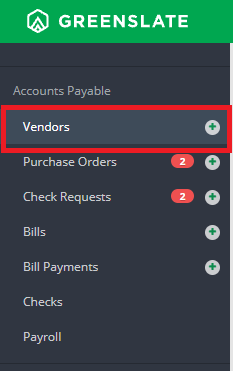 Step 2: Fill out vendor information. NOTE: the Company or Last Name, Vendor Code, and Tax Entity fields are required to submit. All other information is optional.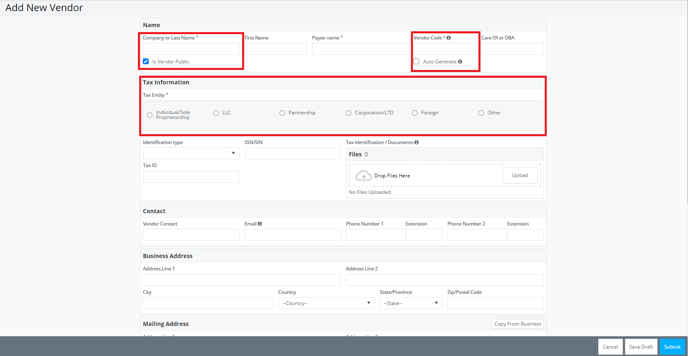 A copy of the W-9 can be uploaded by clicking UPLOAD in the W-9 field.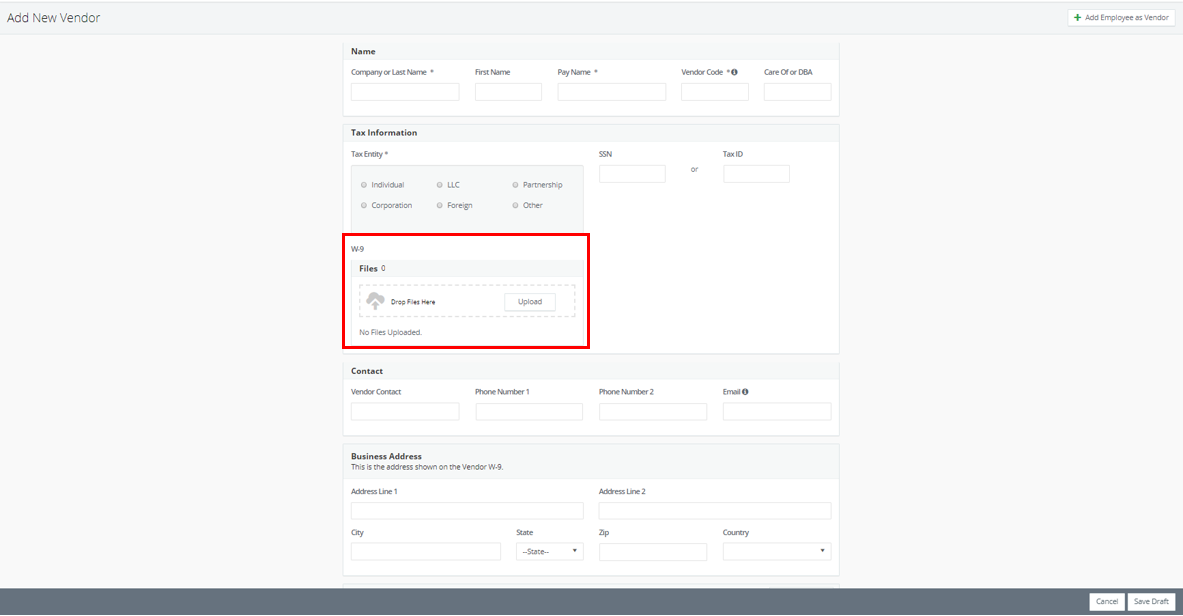 Step 4: Click SUBMIT.