How to: Enter Debit Card Transactions (Citrix)
Step 1: Click MAKE JOURNAL ENTRY from the GL drop down menu.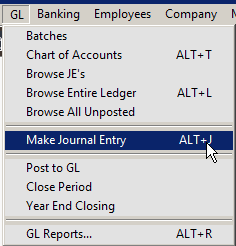 Step 2: Enter a description in the Memo field. A detail line will be created automatically. NOTE: A Vendor is NOT required.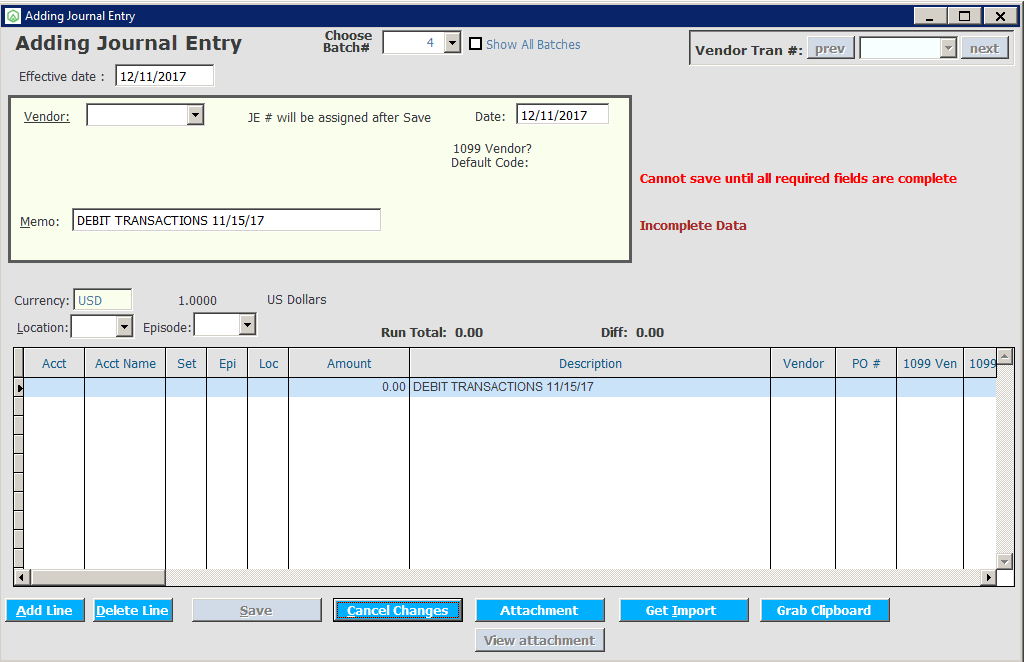 Step 3: Enter one debit transaction in a detail line, debiting the expense account you would like to allocate the cost to. Change the description to match what is on the debit card statement.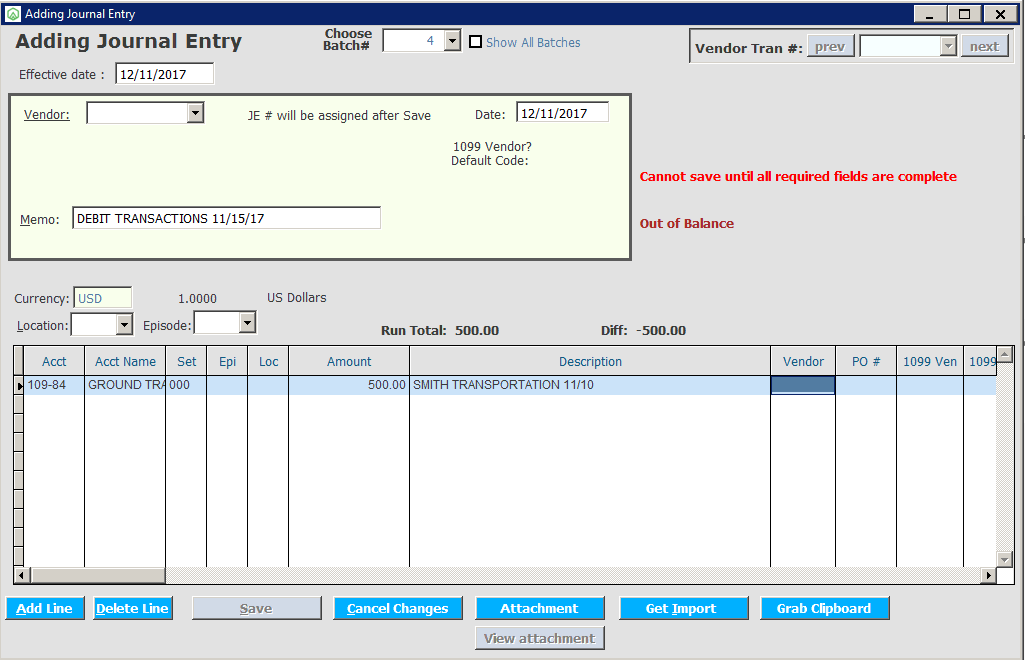 Step 4: Click ADD LINE. The system will automatically create a credit line for the amount on the debit line.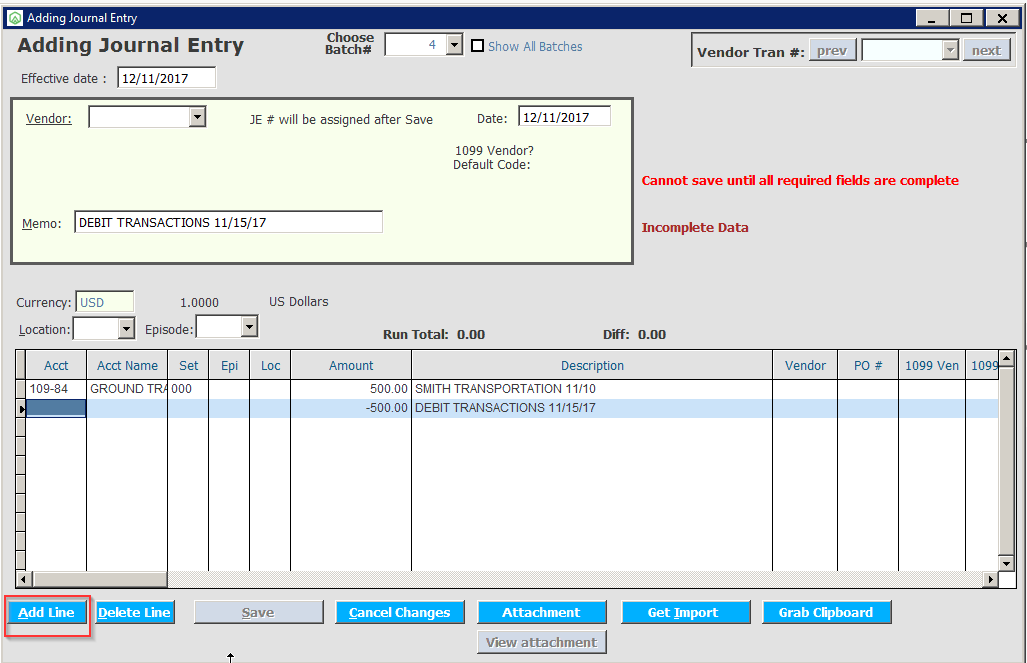 Step 5: Enter the checking account for the credit line and edit the description to match the debit line.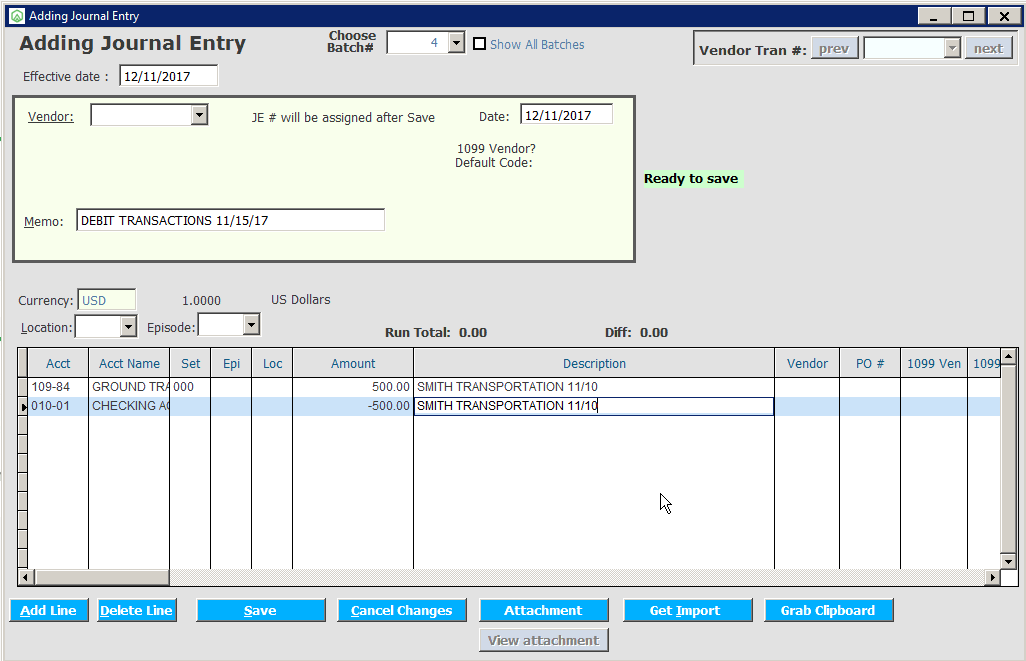 Step 6: Repeat steps 2-5 as many times as necessary to add a debit/credit line for each transaction on the debit card statement.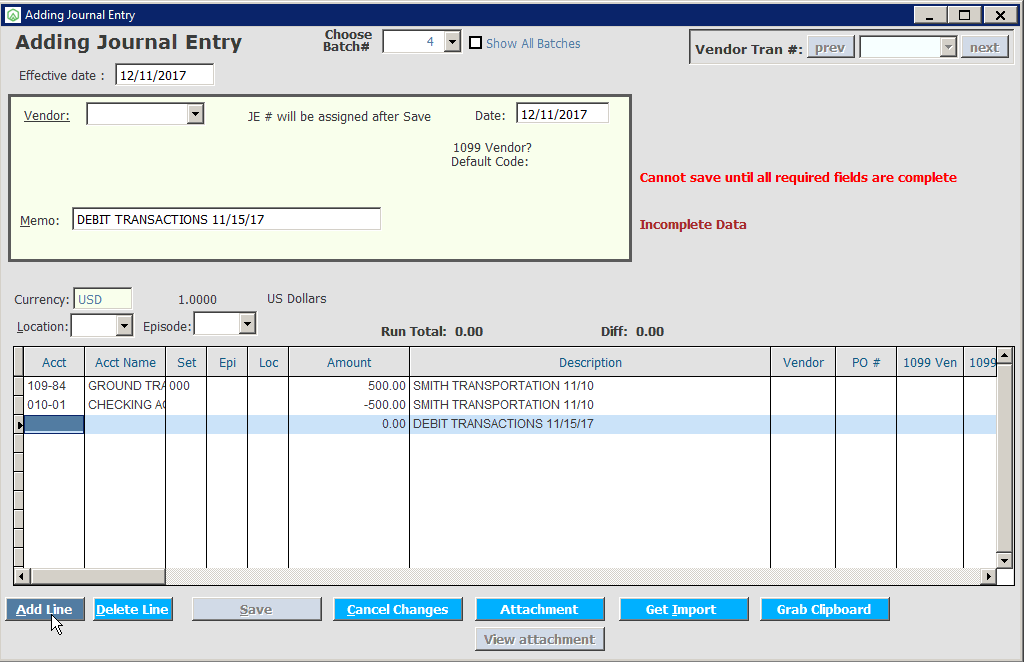 Step 7: Click SAVE.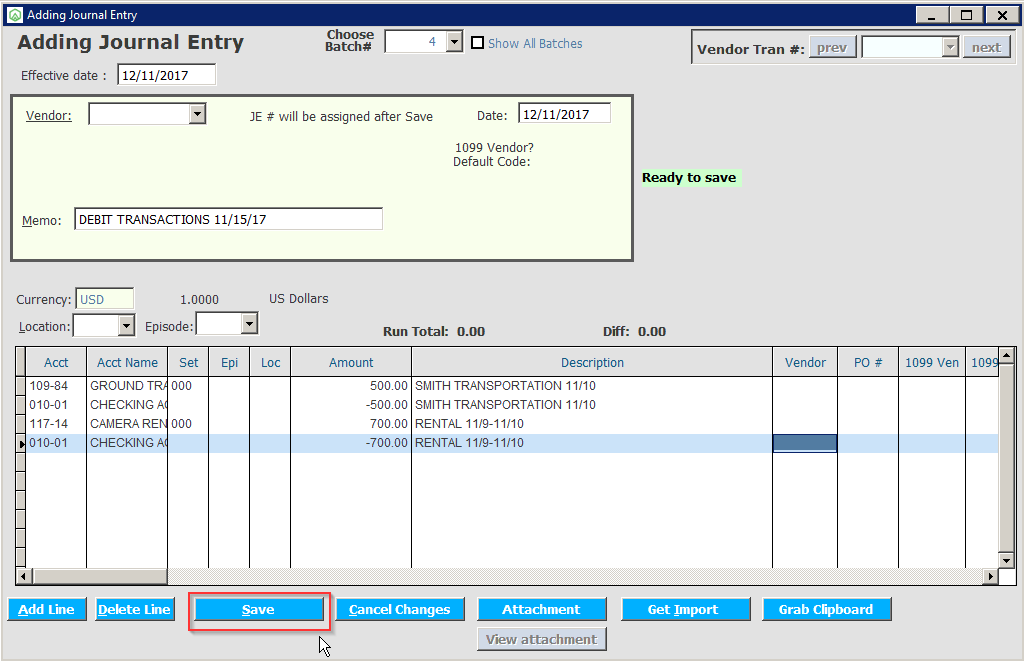 Step 8: Post the transaction.
You can export your debit cards changes, and upload them to GreenSlate using the .