Posting the Funding Transaction
Prepaid cards will automatically create an unposted CP transaction for all funding transactions on the import. You can view this transaction in the import window as well as on the GL.
Step 1: Click the POST icon on the homepage.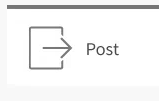 Step 2: Select the funding transaction and click POST SELECTED ITEMS.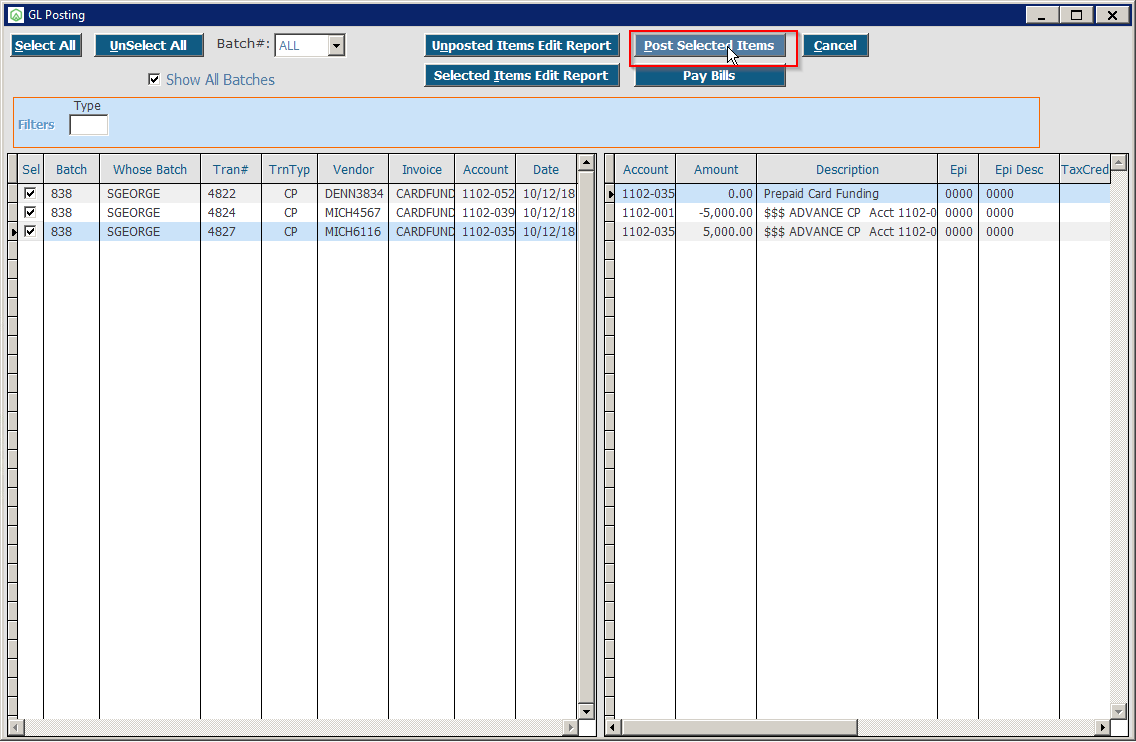 Step 3: The transaction will now be posted on the GL.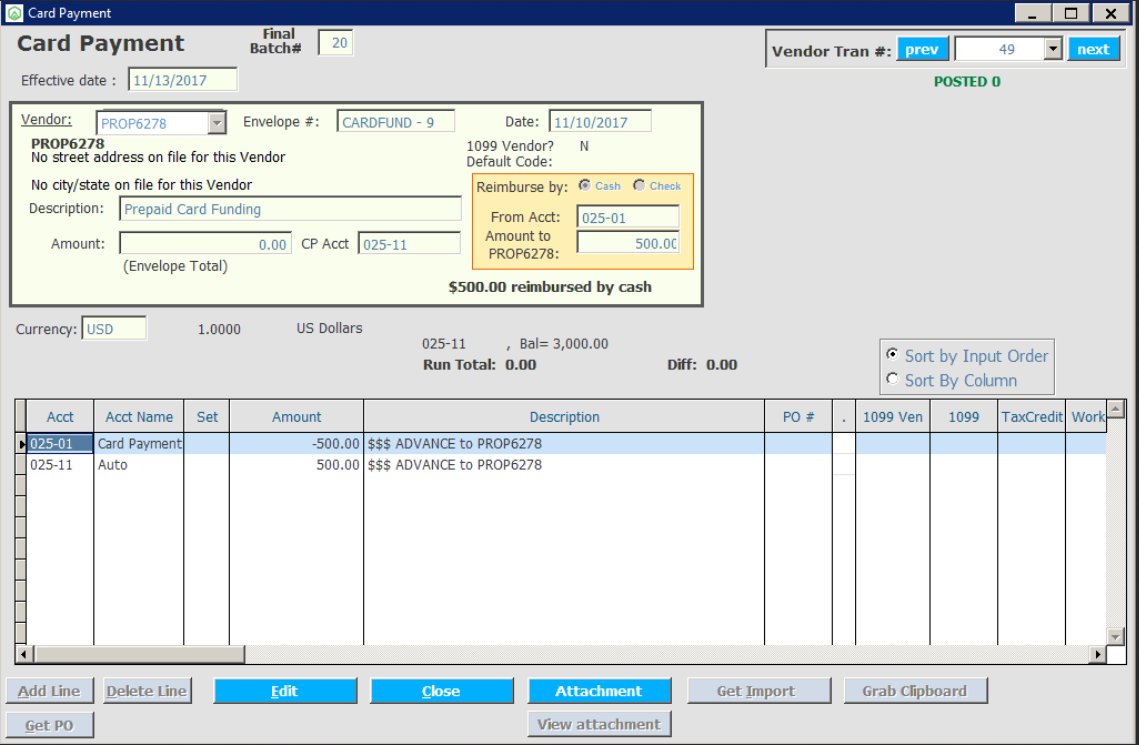 Importing/Using Prepaid Card Transactions
Step 1: Click the IMPORT icon on the homepage. NOTE: This should be done ever time you want to bring in new transactions and cardholder vendors.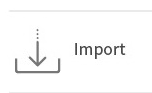 Step 2: Click ENTER CARD PAYMENT from the Card Payment drop down menu.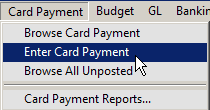 Step 3: Select the vendor from the Vendor drop down menu.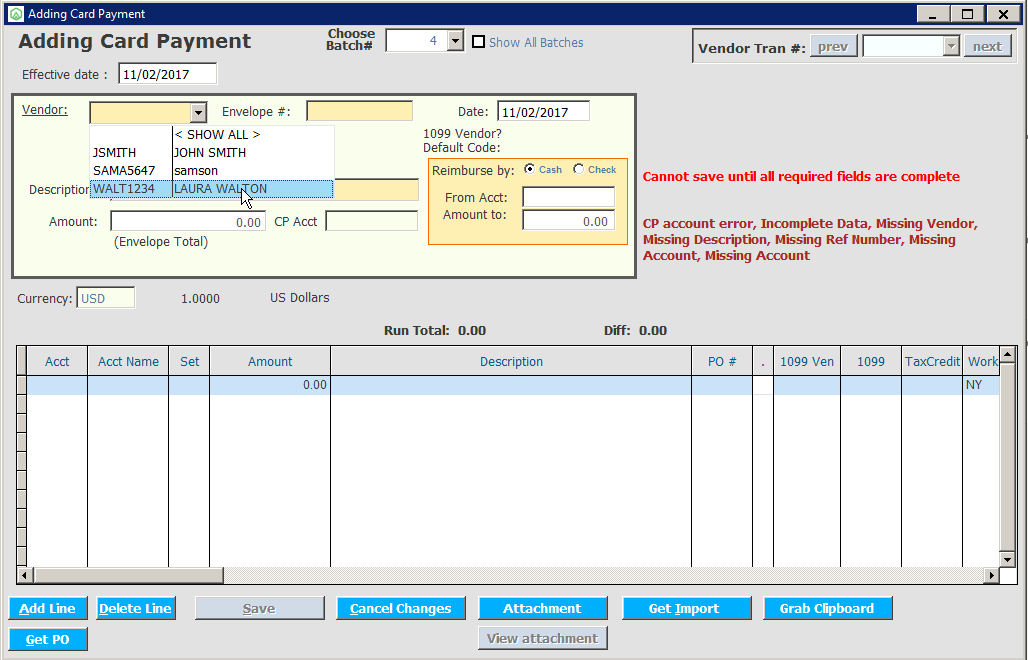 NOTE: Accounts and vendor codes/profiles will be created by the prepaid card transaction auto-import and the transactions will be assigned to the appropriate vendor.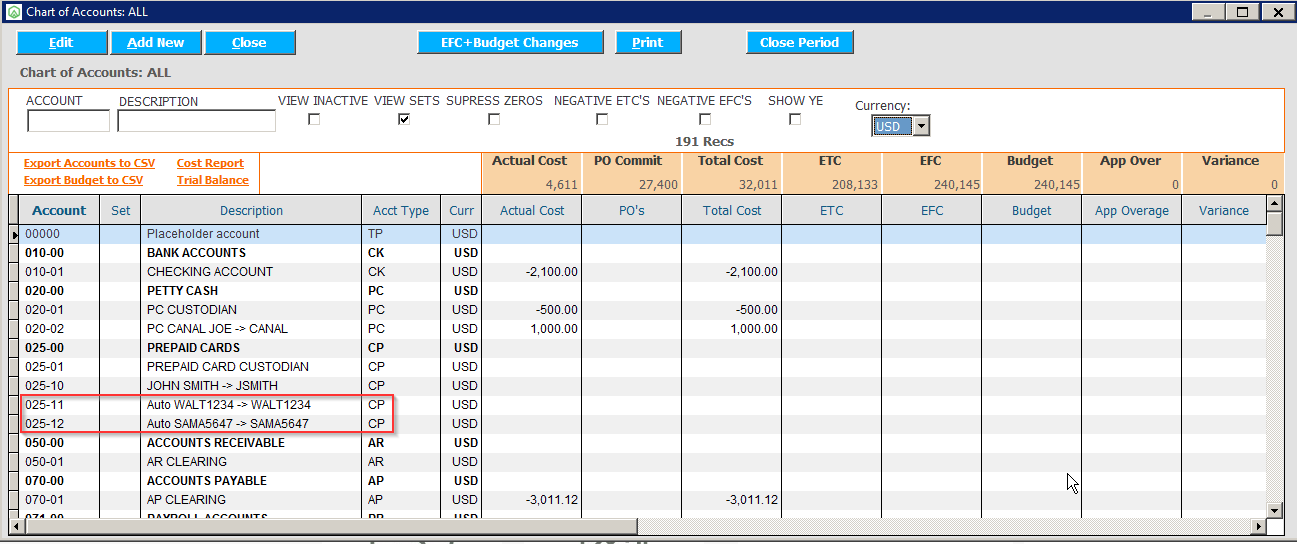 Step 4: Tab out of the vendor field and a window will open with all prepaid card transactions. Select the transactions you would like to use on this card payment entry and click OK.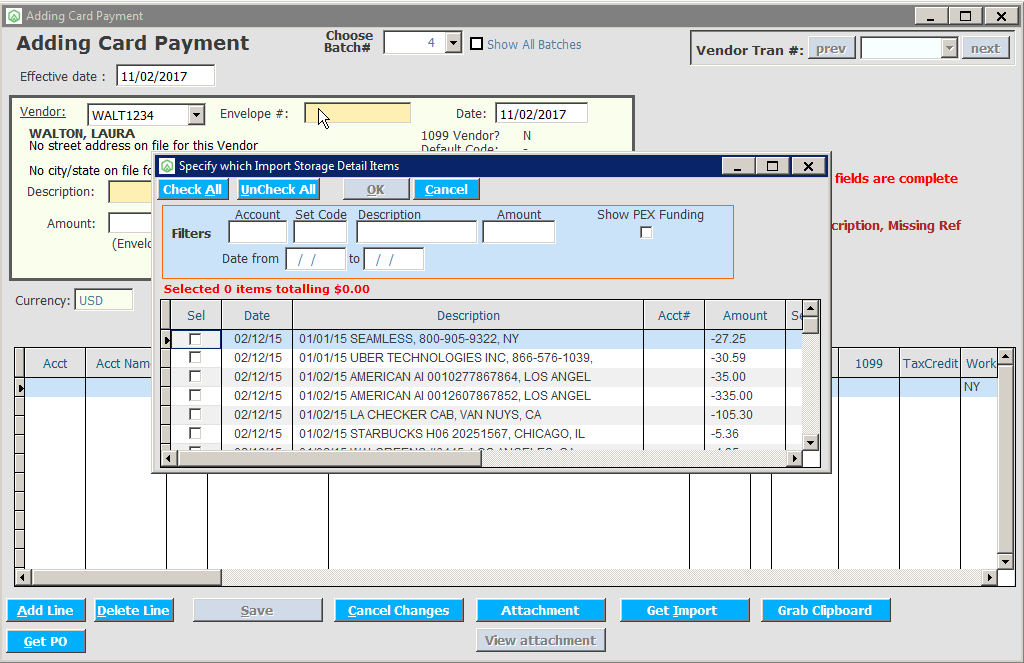 Step 5: Complete the top part of the entry window and enter the account codes in the detail lines.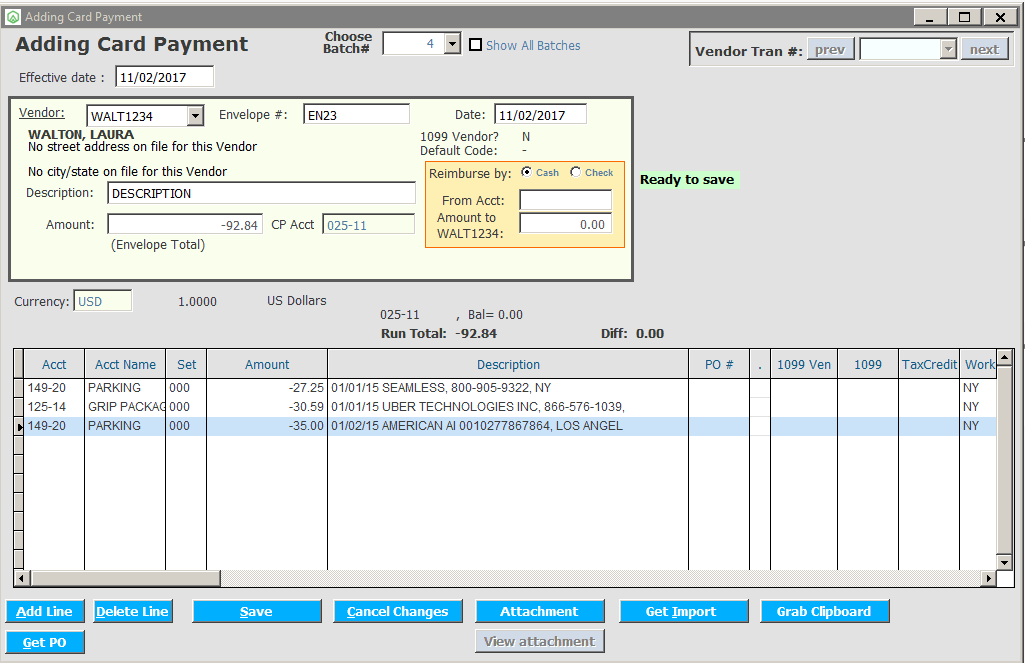 Step 6: Click SAVE.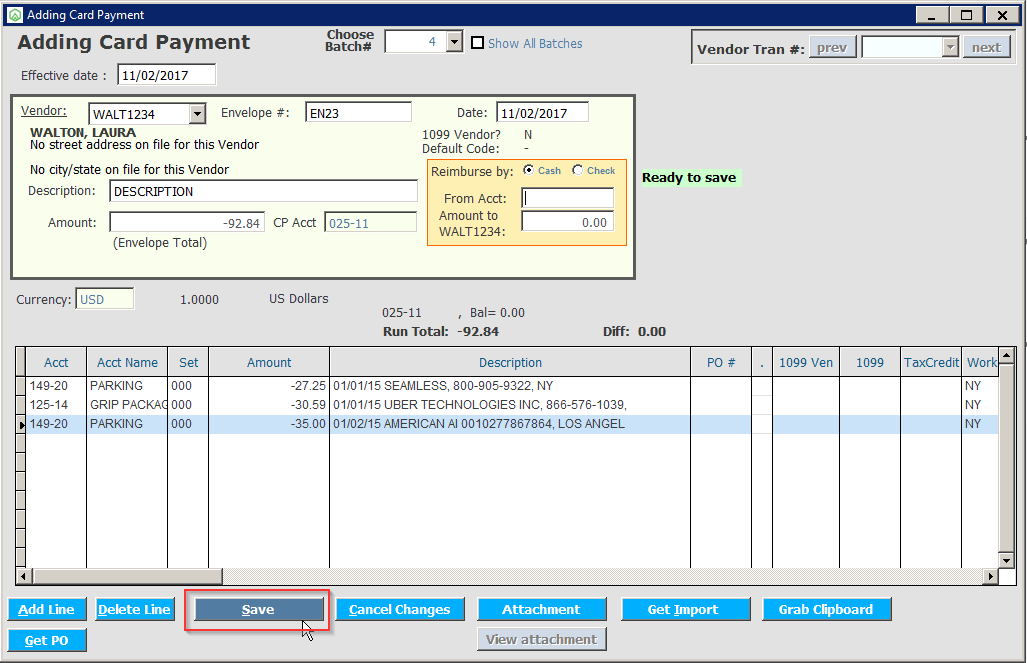 Step 7: Post the transaction.