How to: Submit the W4
Step 1: Under My Profile on the left, click START WORK PACKET.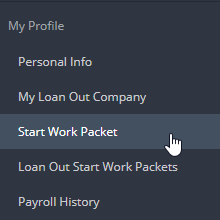 Step 2: Click ADD in the W4 field.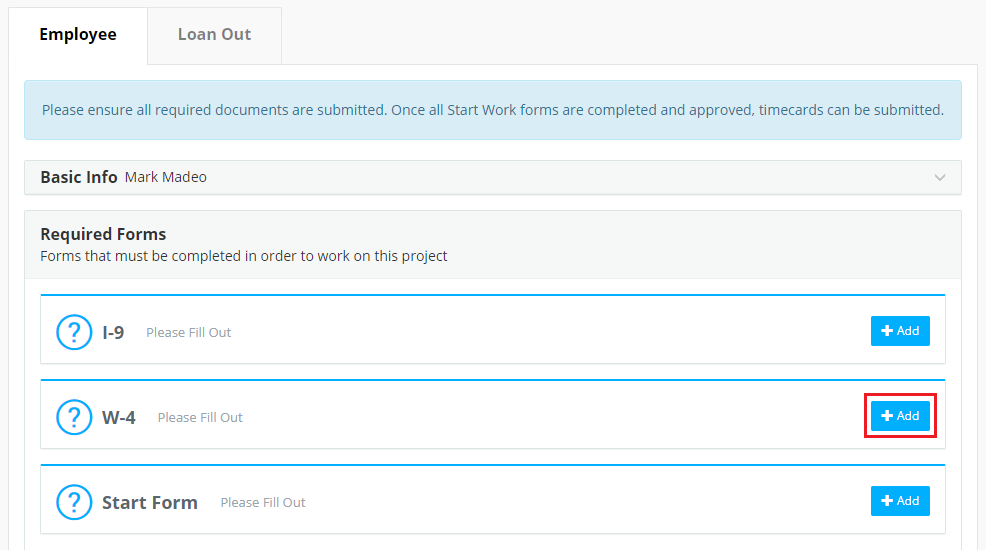 Step 3: Complete all required fields for Federal Withholding, Dependents, and State Withholding.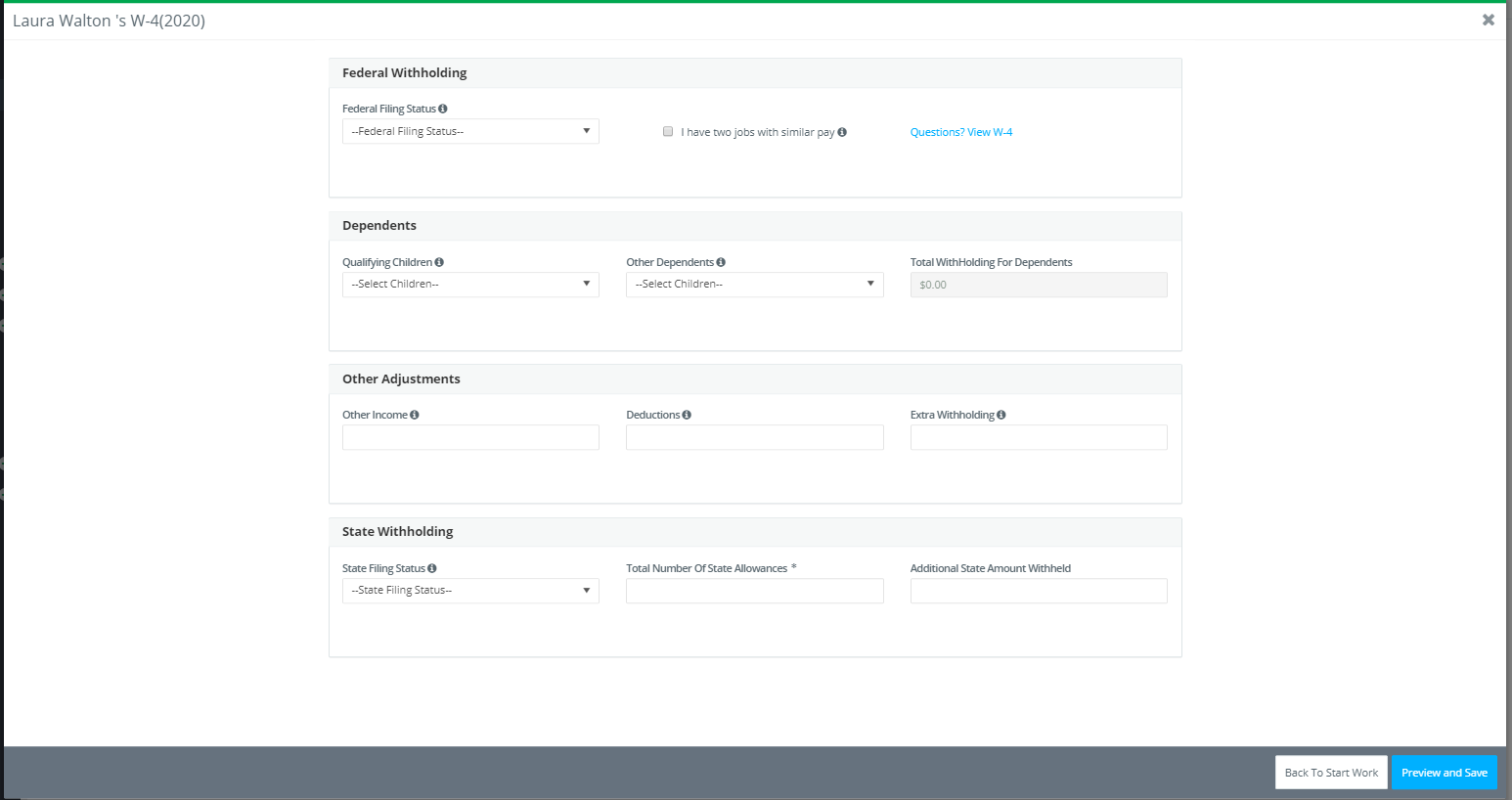 Step 4: Click PREVIEW AND SAVE.

NOTE: The W4 does not have to be approved by the employer. To update withholdings elections, a new W4 can be added by the employee at any time.