How to: Submit the I-9
The information on the employee's I-9 will be populated from the Personal Info area.
Step 1: Under My Profile on the left, click PROJECT START WORK.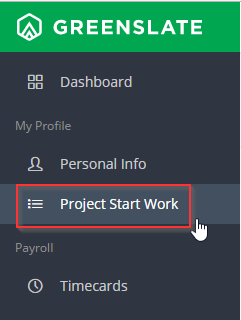 Step 2: Click ADD in the I-9 field.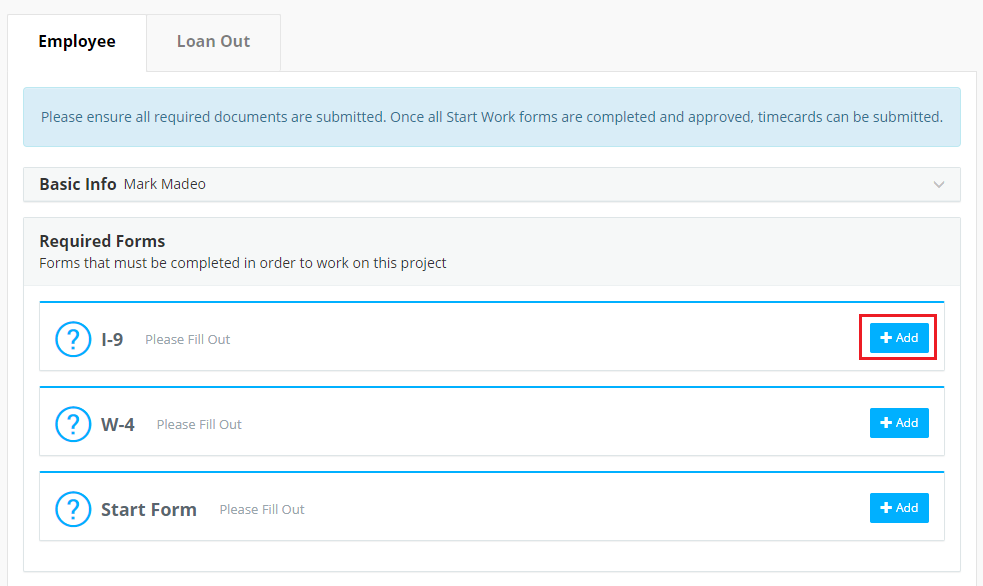 Step 3: Enter your hire date.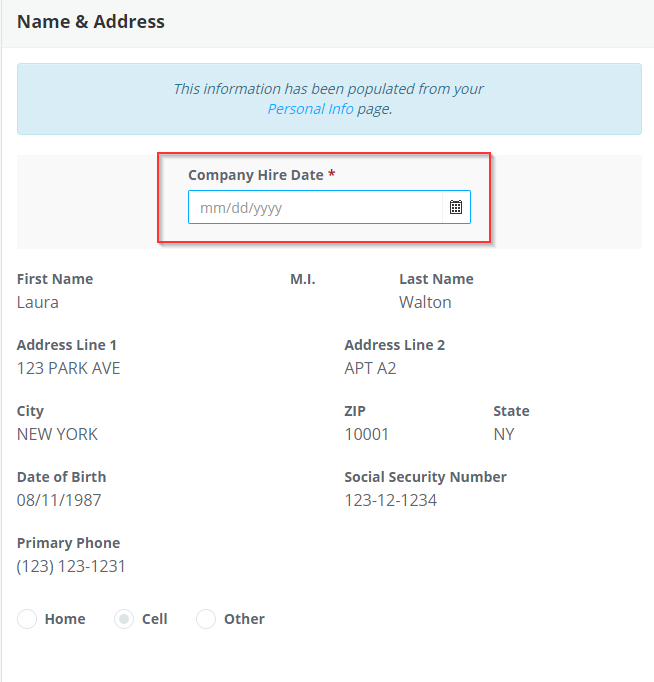 Step 4: Add your I-9 documents in the I-9 Documents field. Click ADD ITEM.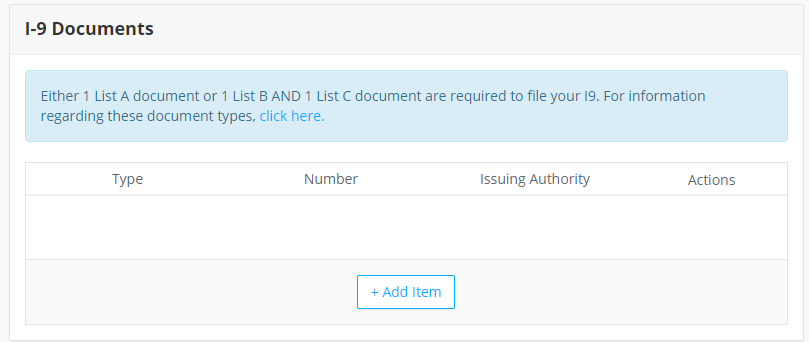 Step 5: Enter the issuing authority, the document number, select the document type from the drop down menu and enter the expiration date, if applicable. Add a photo of the front of the document: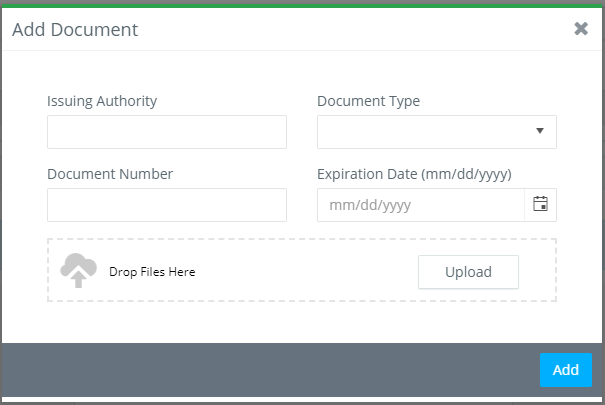 Step 6: Click ADD.

NOTE: You must add either 1 document from List A or 1 document from List B and 1 document from List C. For information on I-9 document types, you can click here
Step 7: Click SUBMIT.
Step 8: Sign in the window that appears by holding the left mouse button while signing on a desktop computer or by using your finger if on a mobile device. NOTE: Your signature will be saved for future approvals after you have completed this step once.