How to: Add An Account (Citrix)
Step 1: Click the Chart Of Accounts icon on the home page.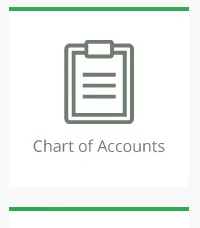 Step 2: Click ADD NEW.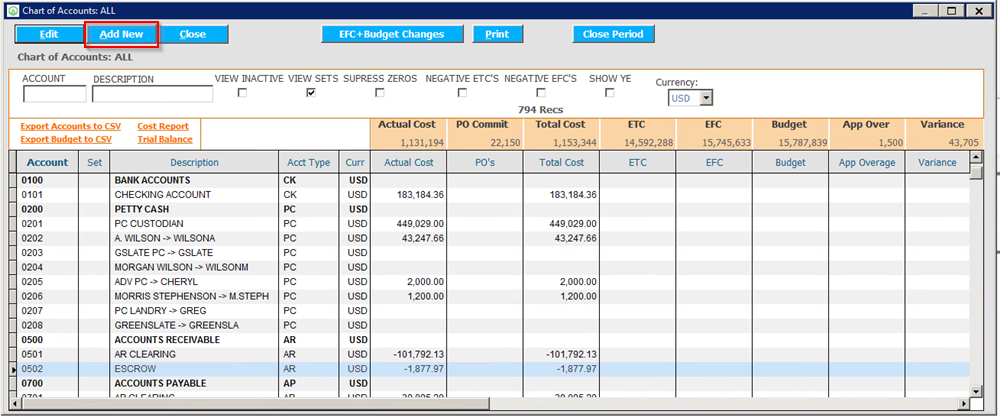 Step 3: Enter the account number (the system will not let you enter an account number already in use), description, category and currency. You do not need to fill out vendor information. That information applies to petty cash accounts only and is entered in the Vendor Info screen. Click SAVE. NOTE: If you have the alpha-numeric account feature enabled on your project, you can use both numeric and alpha characters in your Chart of Accounts.