How to: Enter a New Credit Memo (AR) (Citrix)
A credit memo can be entered to reduce an accounts receivable balance. This may be used in cases such as a pricing dispute, write-offs, or any other reasons the buyer will not pay the full amount of the invoice.
Step 1: From the Customers drop down menu, click BROWSE CREDIT MEMOS.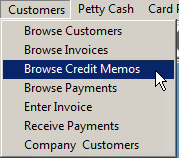 Step 2: Click ADD NEW.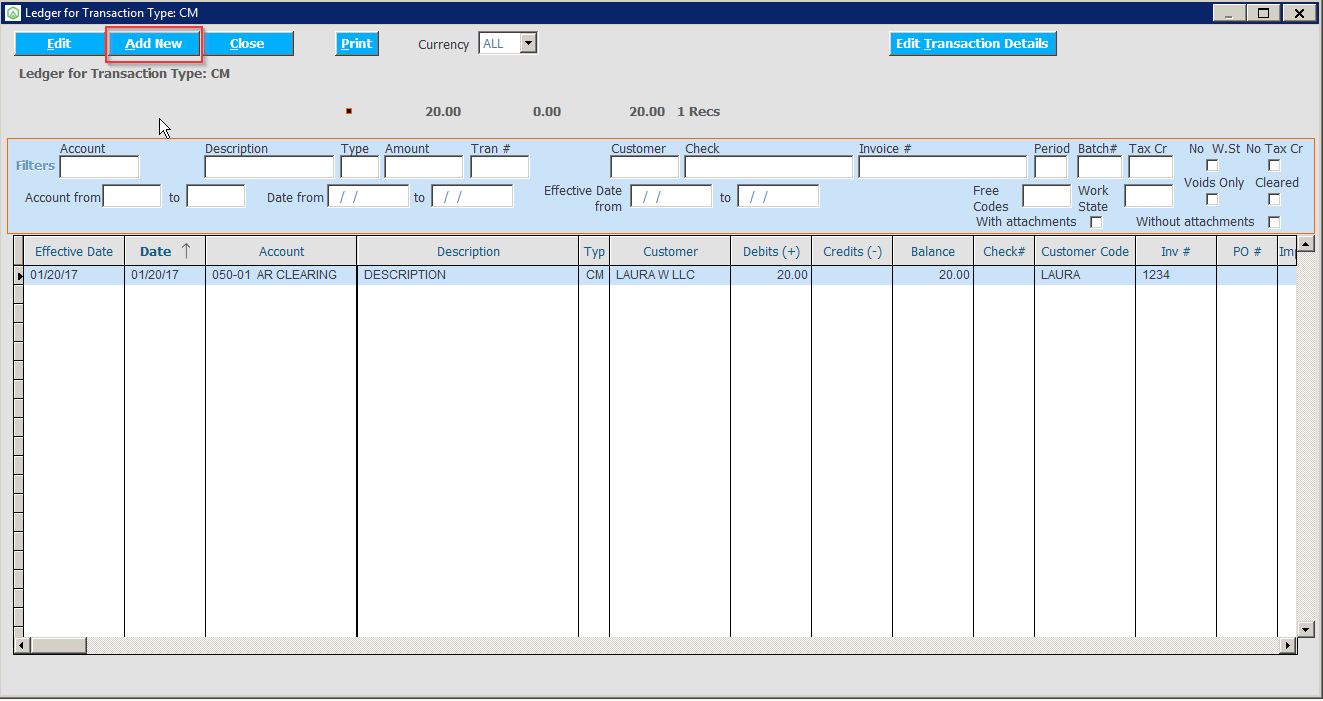 Step 3: Select the customer then fill out the memo #, description and amount due. Enter the expense account on the line itself. **Anything highlighted in YELLOW is required in order to save.**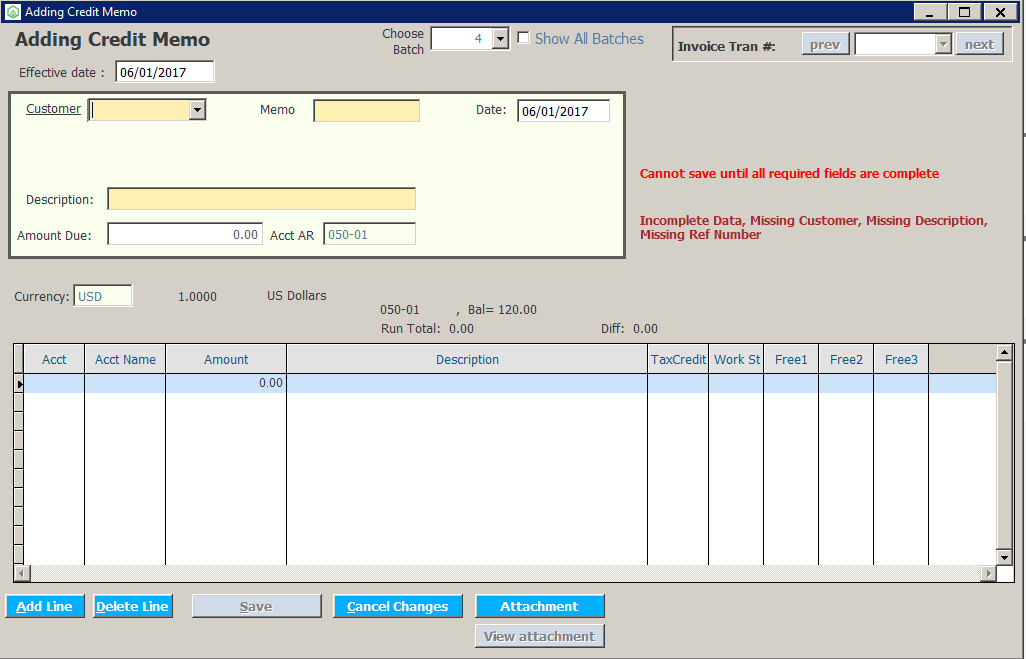 Step 4: Click SAVE.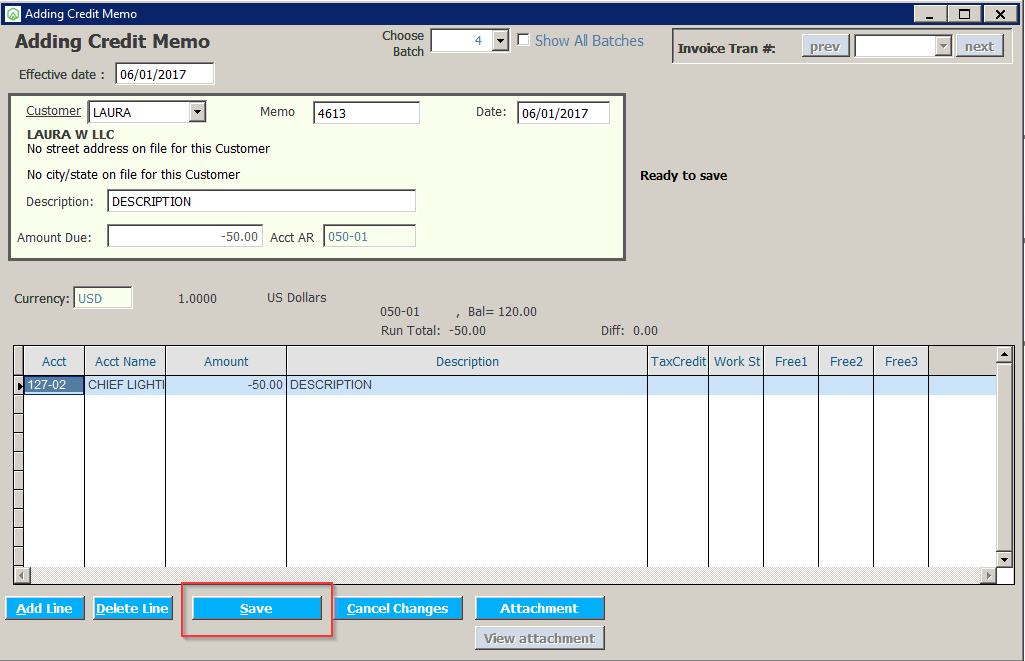 Step 5: You will see the newly added credit memo in the Browse Credit Memos window.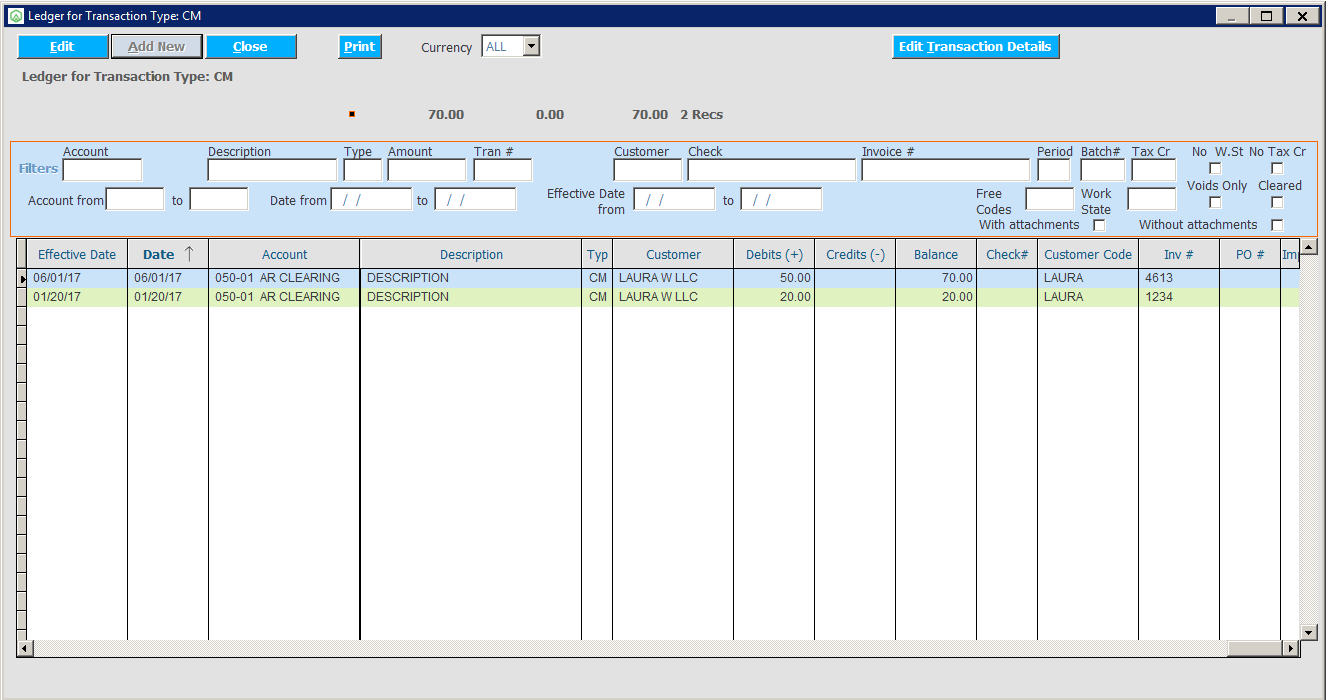 To post the credit memo, follow the steps