How to: Export to QuickBooks (Citrix)
Step 1: From the Company drop down menu, click QUICKBOOK EXPORT.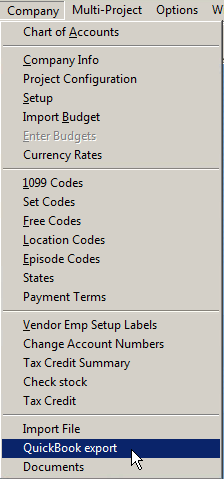 Step 2: Select FOR CURRENT PROJECT or FOR COMPANY.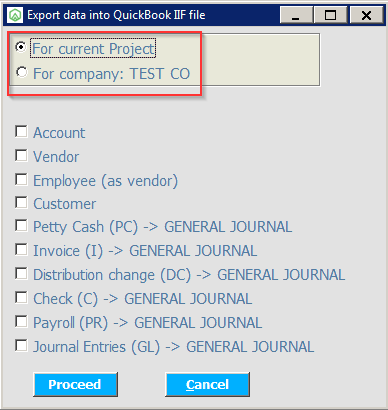 Step 3: Select the transaction type(s) you would like to export or leave blank for all. Also select account, vendor, employee and customer if this is a brand new QuickBooks file with no Chart of Accounts.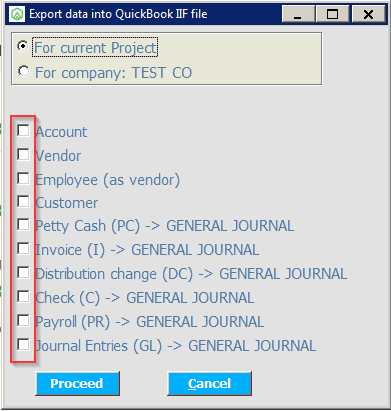 Step 4: Enter Effective Dates or leave blank for all.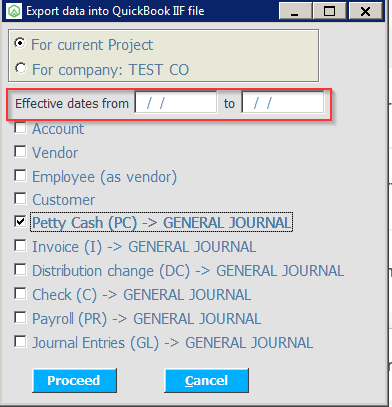 Step 5: Click PROCEED and save the file to your desktop (Computer>Local Disk (C: on your computer name)>Users>Your Name>Desktop).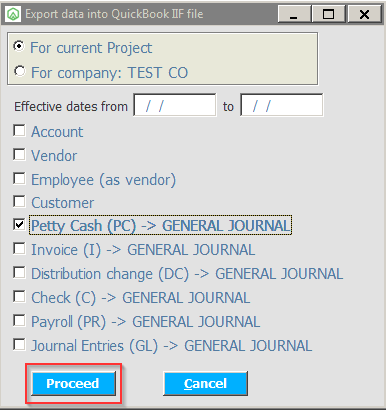 Step 6: Open QuickBooks. Click FILE then click IMPORT. Select the .iif File and follow the directions.
NOTE: If you would like to review the file before importing, you can open the file from within Excel.