Step 1: If it is a new customer, follow the steps here.
Step 2: From the Customers drop down menu, click ENTER INVOICE.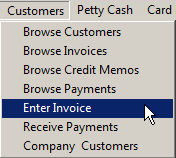 Step 3: Select the vendor from the drop down menu. Fill out the invoice #, description and amount due. Enter the expense account on the line itself. **Anything highlighted in YELLOW is required in order to save.**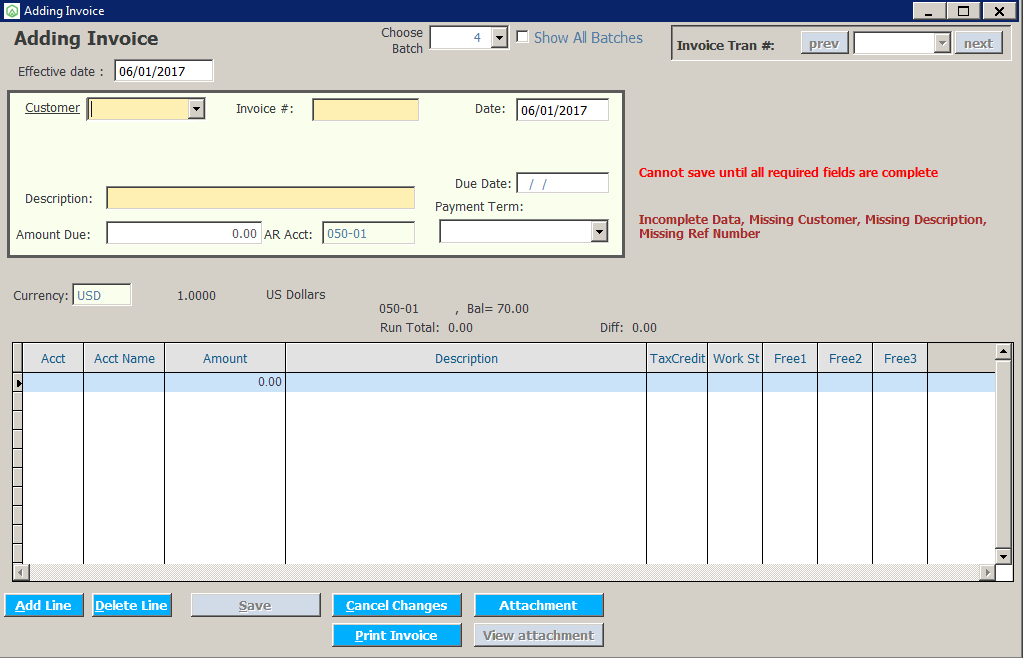 NOTE: You have the option to enter a specific due date or choose a payment term from the drop down menu for the invoice. You can print a copy of the invoice by clicking PRINT INVOICE from the entry window.

Effective Date Warning: If the effective date is 30 days greater than the current date, the system will warn you in case this is in error. If the date is correct, click YES.
Step 4: If you have a copy of the invoice that you would like to attach, click ATTACHMENT then select ATTACH FILE.
Step 5: Select the uploaded copy of the bill from your computer (select the Local Disk C: Drive>Users>Your name) and enter the file name you would like in the Enter File Name to Save With window. Click OK.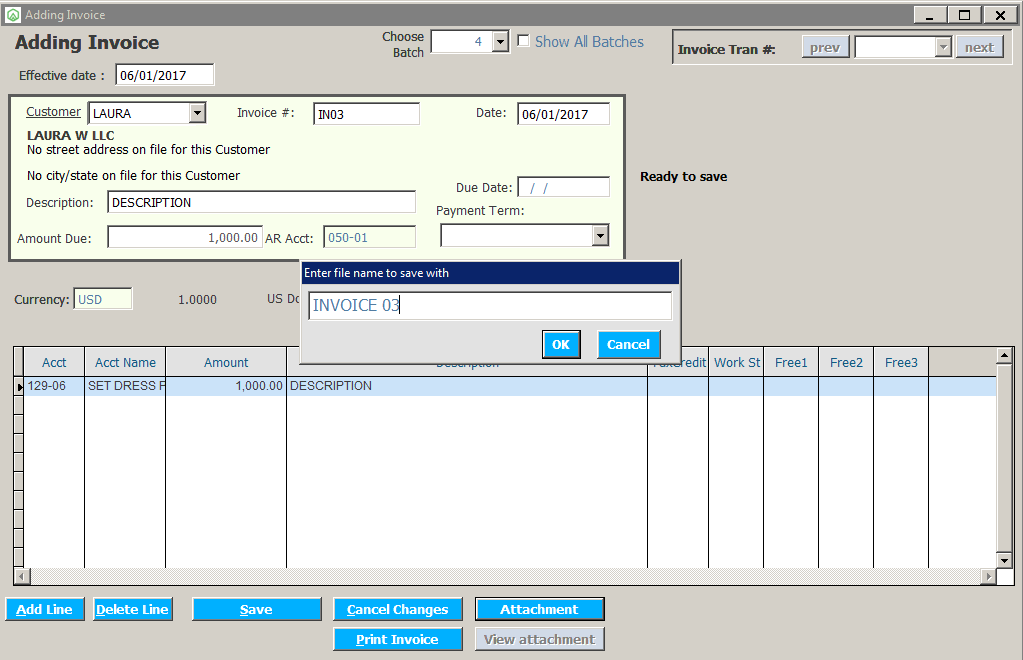 Step 6: Click SAVE and you will see the message that the transaction is saved.
Step 7: From the Customers drop down menu, select BROWSE INVOICES to see the newly added invoice.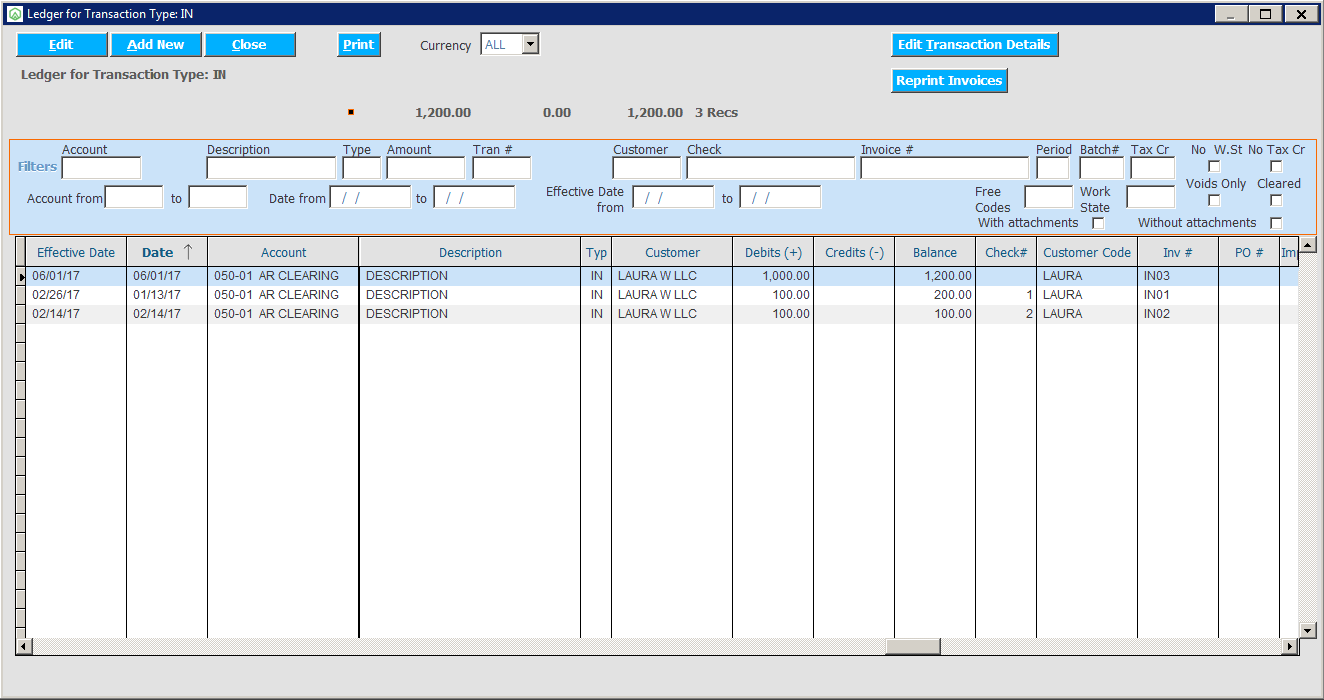 To post the invoice, follow the steps .