How to: Print AP Vendor 1099s
With GreenSlate, you can now generate and print your 1099s using your own computer and printer.
Step 1: Click PRINT AP VENDOR 1099s.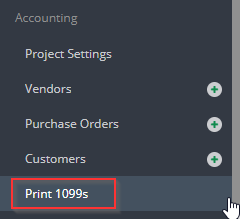 Step 2: Generate 1099 CSV file.
Step 3: Fill out all information in 1099 Client Info text fields.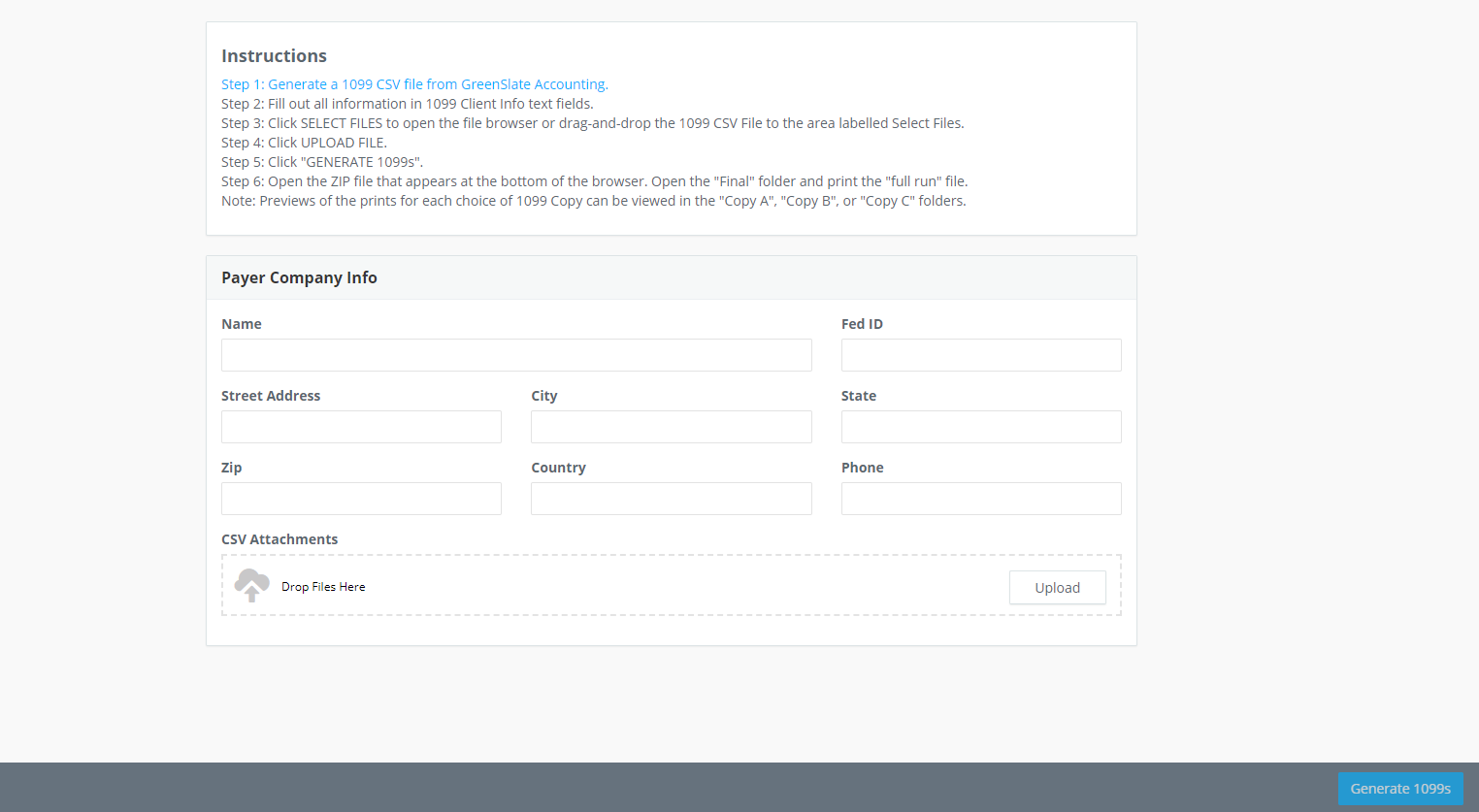 Step 4: Click UPLOAD to open the file browser or drag and drop the CSV file with the 1099 data to the area labeled CSV Attachments.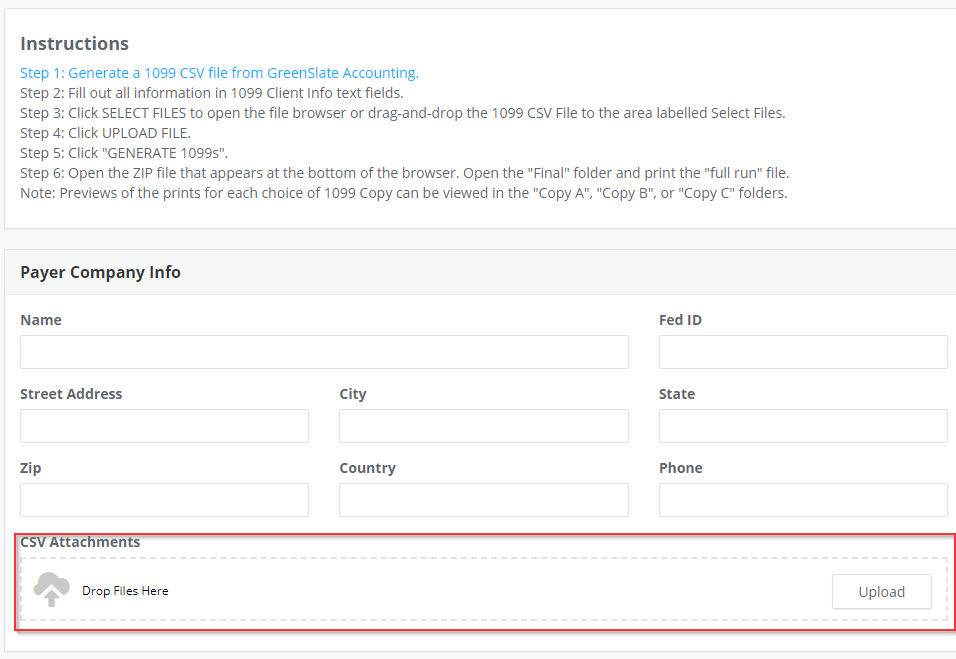 Step 5: Click UPLOAD.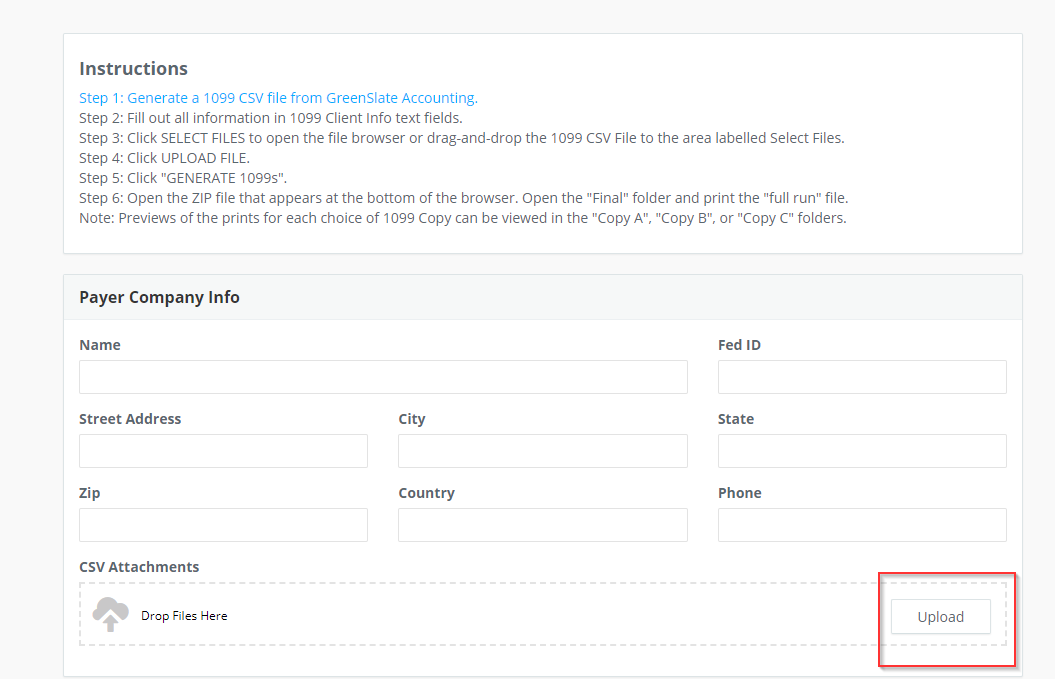 Step 6: Click GENERATE 1099s.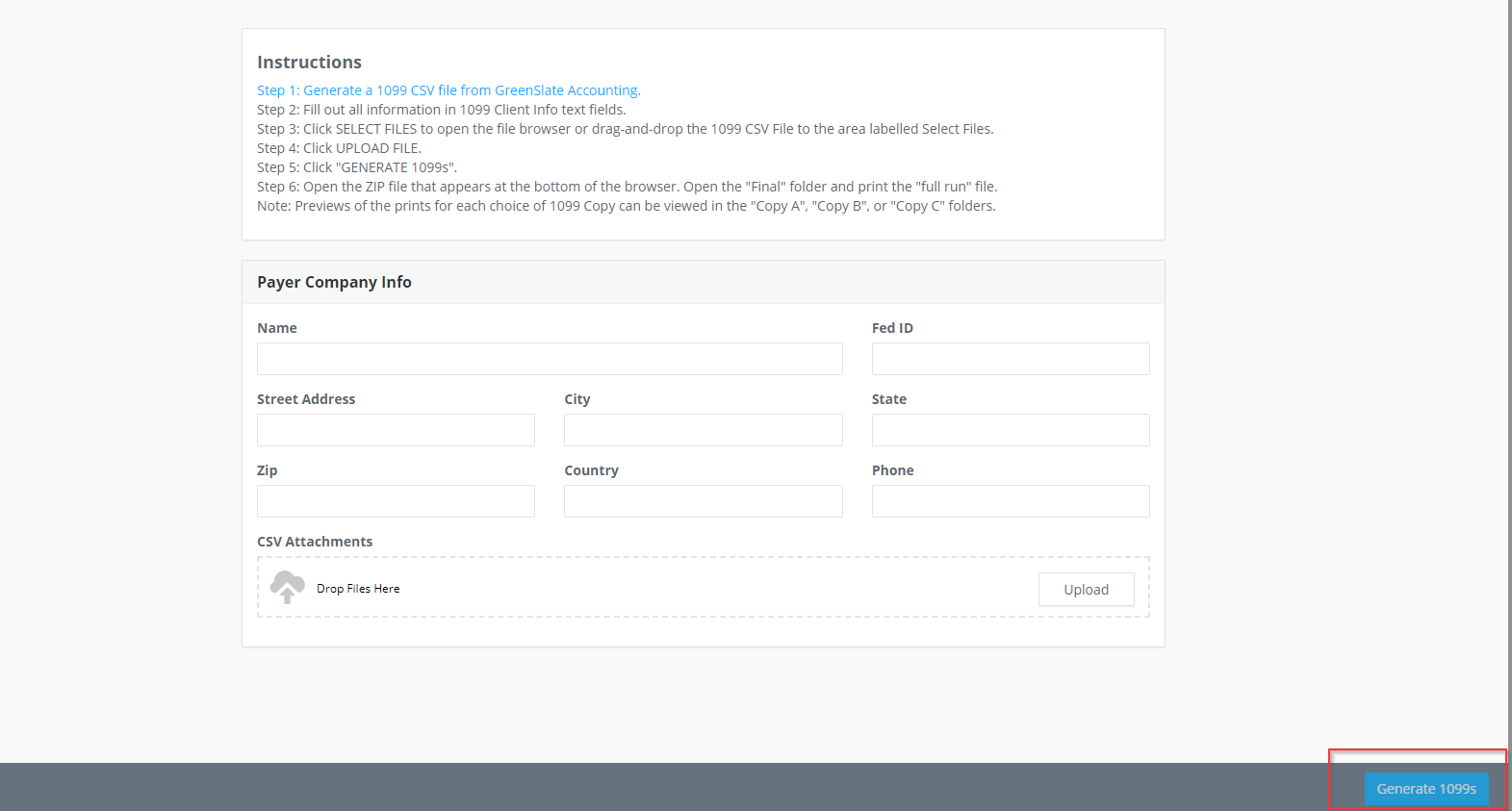 Step 7: The zip file(s) will be available in My Downloads on the left navigation.

The 1099 MISC and 1099 NEC forms will both be generated.