PC Data Template (Citrix)
This template can be used to import the detail lines of the PC envelope.
How to use the PC Data Template
Step 1: Copy entire completed template from excel spreadsheet.
TEMPLATE LINK AT BOTTOM OF PAGE


Step 2: Click the ENTER PC icon on the homepage.


Step 3: Click GRAB CLIPBOARD while template is still highlighted in Excel.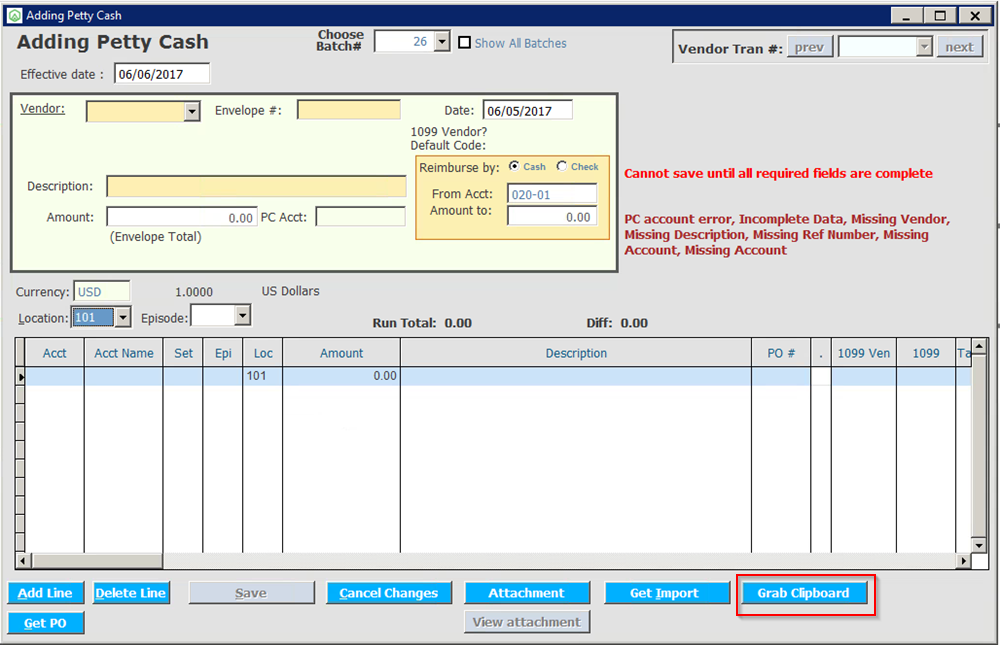 Step 4: Information from the template will be filled in automatically. The software will merge the date, vendor and description from excel to create the description for each detail line. After filling out all required fields highlighted in yellow, click SAVE.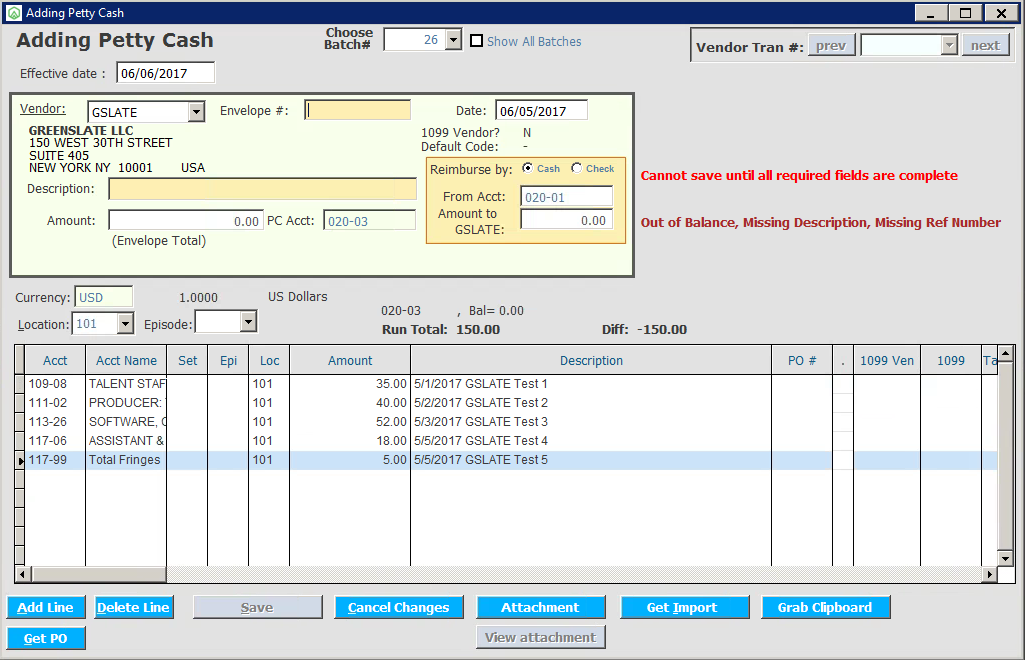 Click here to download: PC Data Template