How to: Make Budget Changes (Citrix)
If you need to revise your budget or you are using set codes and need to distribute the budget among the sets, you can make the modifications without creating variances on your cost report.
Note: If you do not follow these steps and just make changes to the ETC, this WILL result in variances on your cost report.
Step 1: From the Company drop down menu, select ENTER BUDGETS.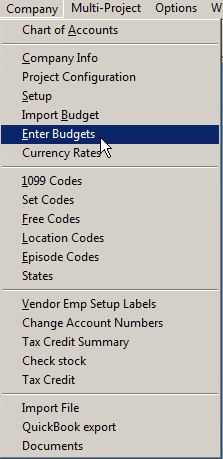 Step 2: Enter an effective date and click EDIT.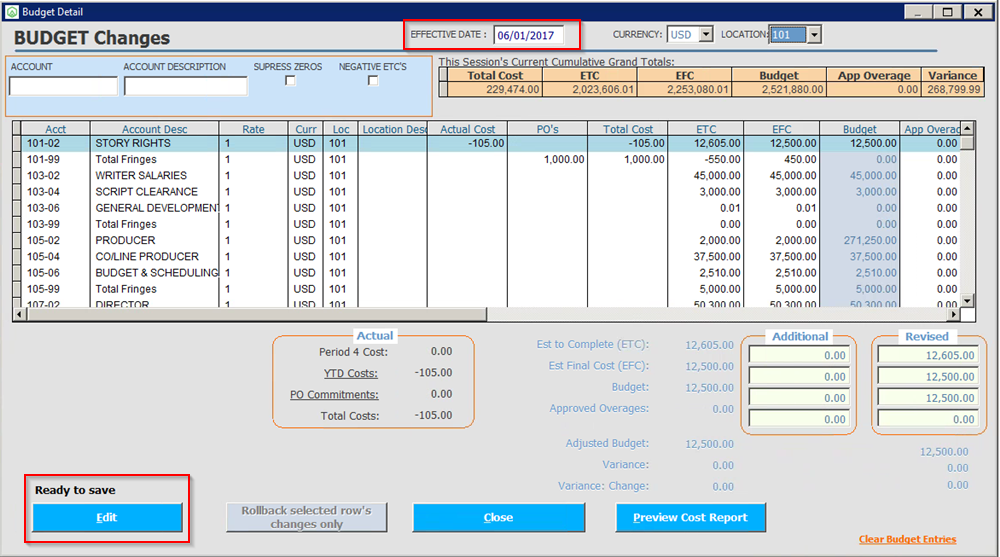 Step 3: Make changes to the appropriate lines and click SAVE.