How to: Use the Browse PO Function (Citrix)
Step 1: Click the PO Browse icon from the top menu.

Step 2: To view the status type of a PO (such as whether it has been reissued) check the History box. To view all POs (including closed POs) check the All box.


Step 3: Double-click on a partial PO and click on a line to see the transactions that have been assigned to that line.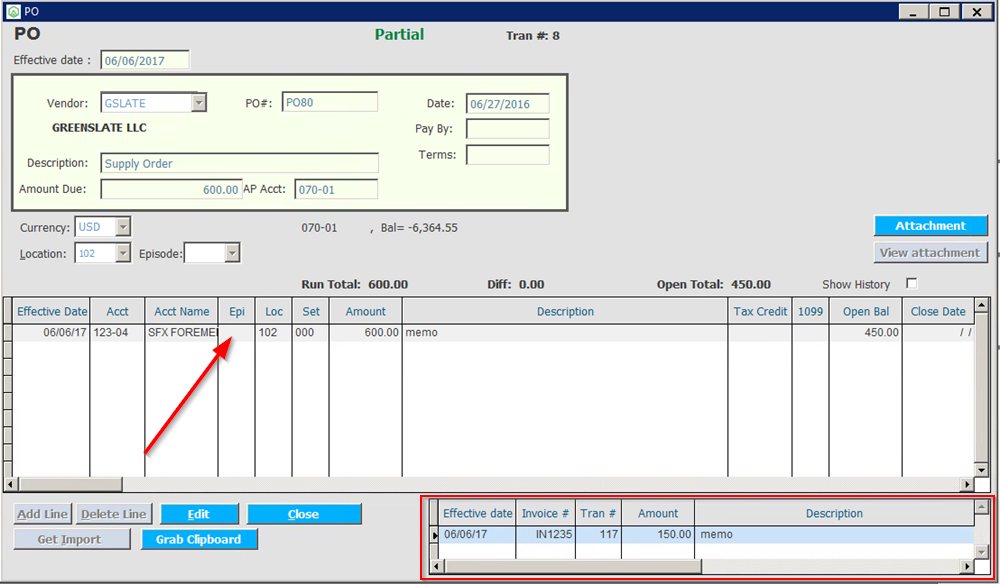 Step 4: If you check the Show History box on a PO window, you can view the lines that were removed when there was a void/reissue of the PO.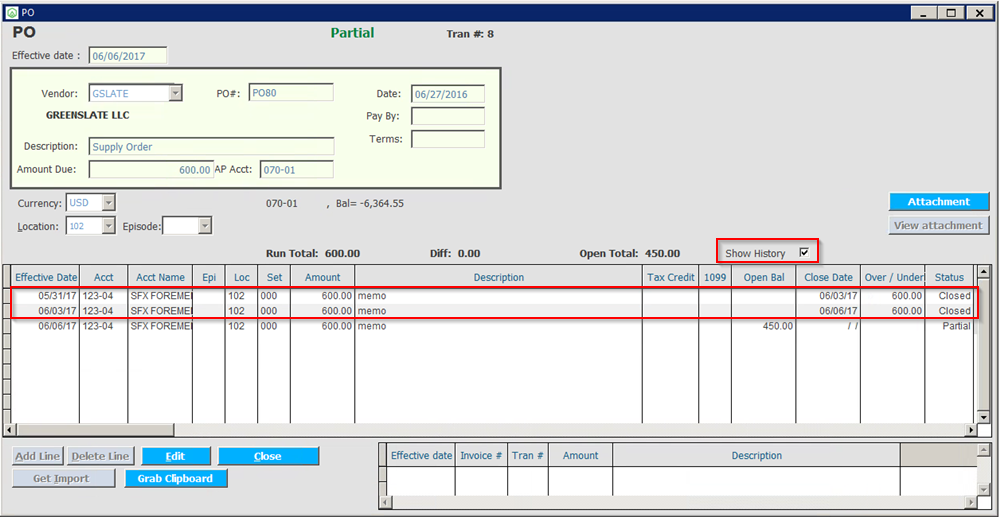 Step 5: If you right-click on a PO from the PO Browse window, you will see various menu options for that specific PO.