How to: Browse PO/Bills/PC/GL (Citrix)

Each browse window has filters. You can filter by date, amount, vendor, etc. or use a combination of filters to get the data you need. You can also view only the voided transactions (not available on the Browse PO window). Once you have filtered your browse window to the items you want to see, click the PRINT button to save or print a custom report.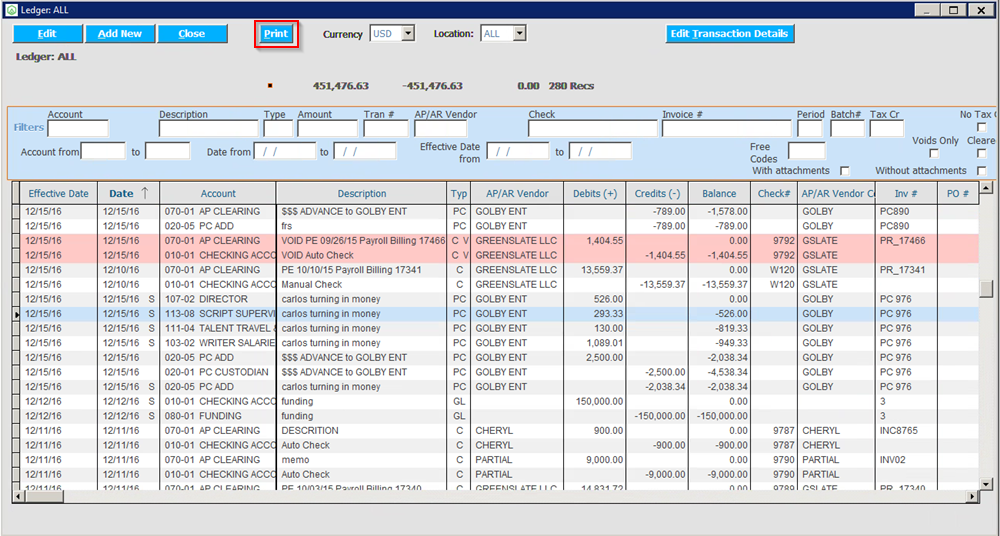 If you have multiple locations/episodes for your project, you will also see the drop down menu to switch between locations/episodes or show all at once in whichever browse window you are currently viewing.