Step 1: Click the Search GL (General Ledger) icon from the home page. Or you can select the GL button on the menu bar and click BROWSE ENTIRE LEDGER.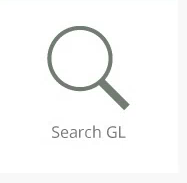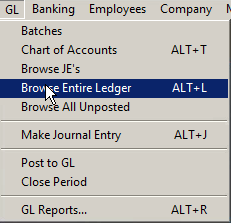 In the window, the transactions are organized by date of entry or by the column of your choice. Click on the header name to sort.

Searches can also be narrowed by typing into any of the filter fields that appear right above the column headers. For example, you can type 100 in the amount field and only transactions for $100.00 will appear. Once you have filtered your browse window the items you want to see, click PRINT to save or print a custom report.

Unposted Items and Voids in the GL:
Indieware allows you to see unposted transactions in the GL. This is a very useful tool for double-checking coding before posting. All unposted transactions appear highlighted in GREEN. They are viewable in the GL and are for reference only; they are not reflected in the Chart of Accounts or any reports.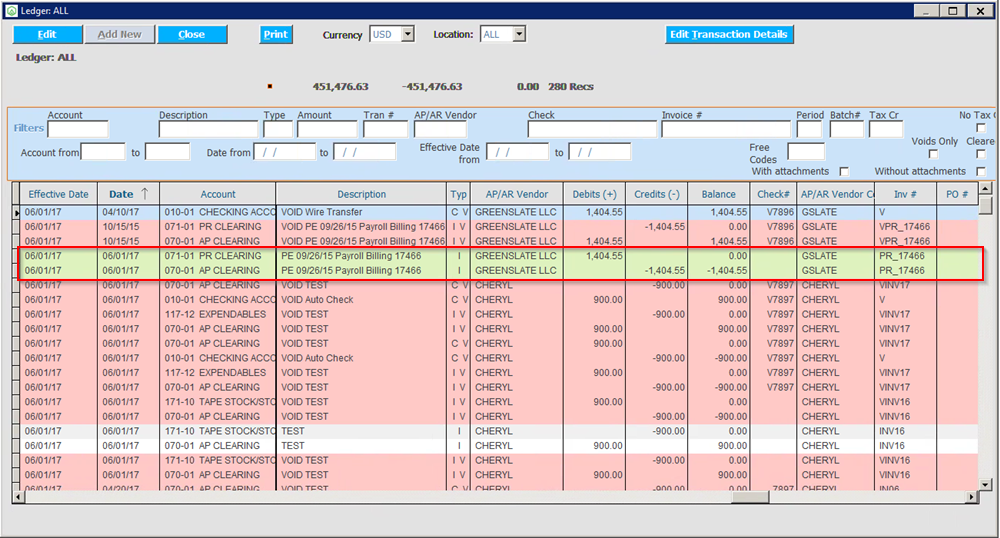 All voided transactions are highlighted in RED.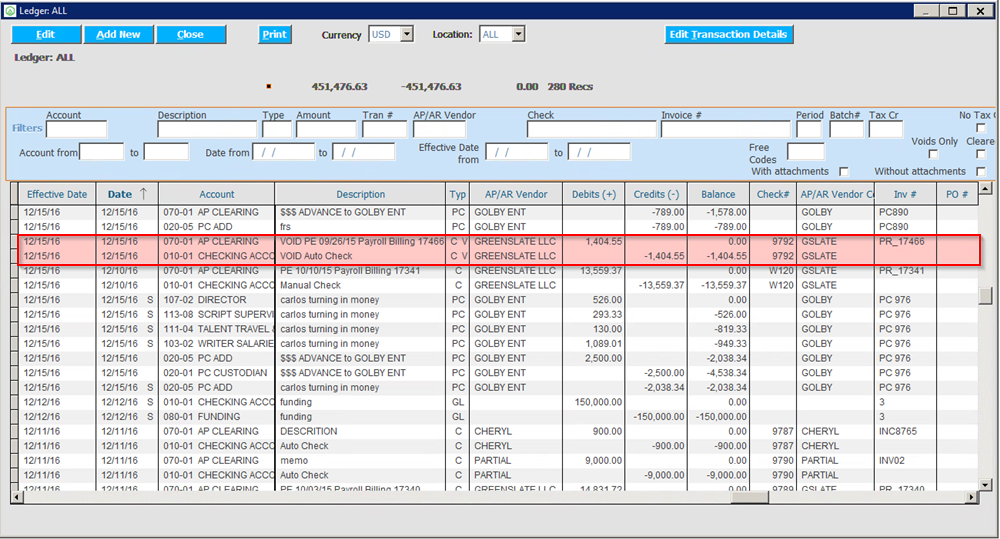 To see all transactions associated with a voided item, right-click the item and select BROWSE ALL RELATED TRANSACTIONS.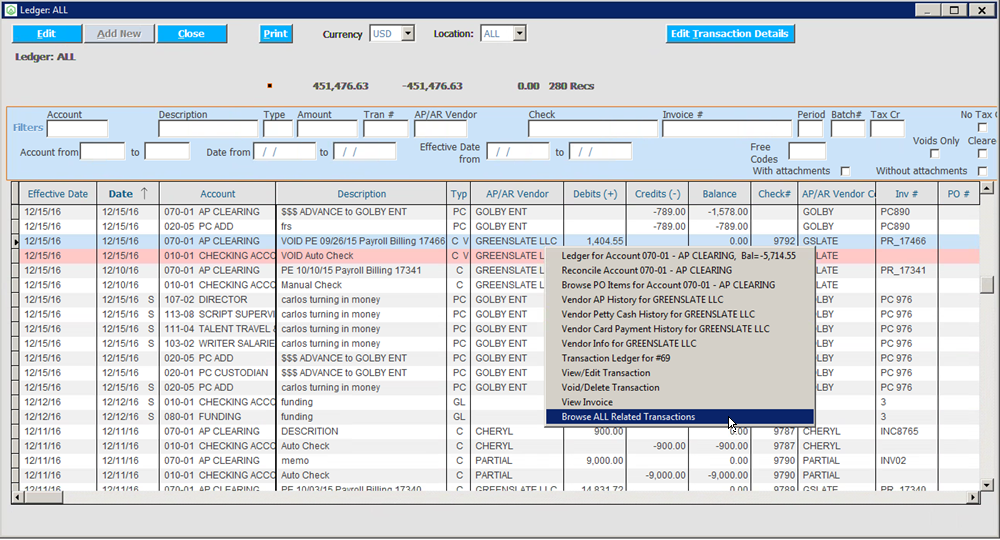 Right-Clicking in the GL Window:
By right-clicking on any transaction in the GL you display the following options: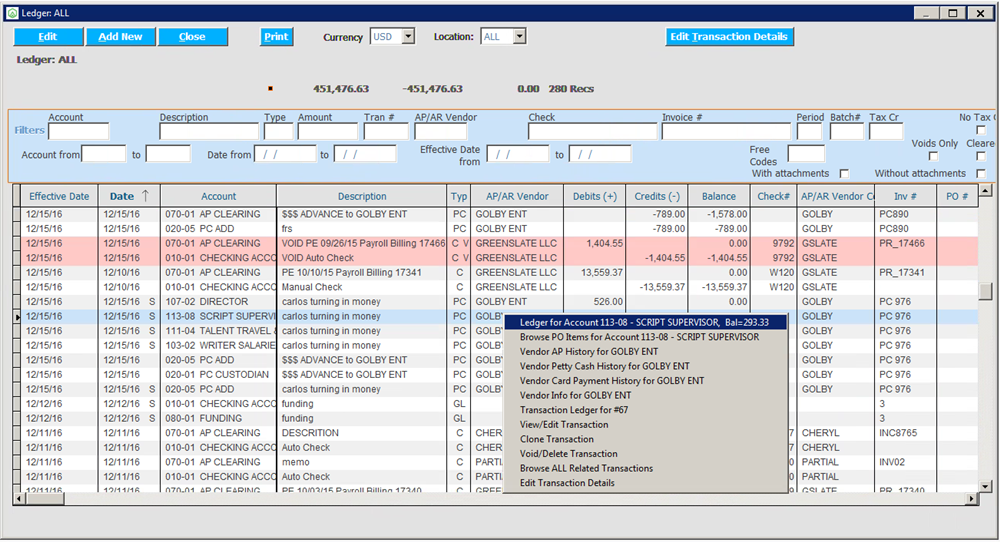 Ledger for Account: Click to access a ledger for the expense line to which the item was coded and also to view a quick balance of that line.
Browse PO Items for Account: Click to look through PO commitments in the line to which the bill is coded.
Vendor AP History: Click to view all past AP transactions for selected vendor.
Vendor Petty Cash History: Click to view all past PC transactions for selected vendor.
Vendor Info for: Click to view a vendor's profile information. (See add vendor)
Transaction Ledger: Click to see an itemized detail for a transaction number.
View/Edit Transaction: Click to access the entry screen for the selected transaction. This screen can also be reached by double-clicking on the transaction.
Clone Transaction: Click to duplicate everything from the original transaction except effective date, date and invoice number.
Void/Delete Transaction: Click to void a posted transaction or to delete an unposted one.
View Check: Click to find the applicable check for an invoice.
Browse All Related Transactions: Click to see all invoices that could be on the check you are currently viewing, or any other transactions related to a particular invoice.
Edit Transaction Details: Edit the Description, 1099, Tax Credit and Free fields in bulk.