How to: Setup the Bank Info (Citrix)
Step 1: Click the Chart of Accounts icon from the home page.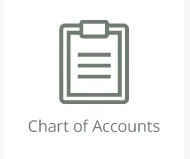 Step 2: Right-click on the CHECKING ACCOUNT and click EDIT COA ENTRY.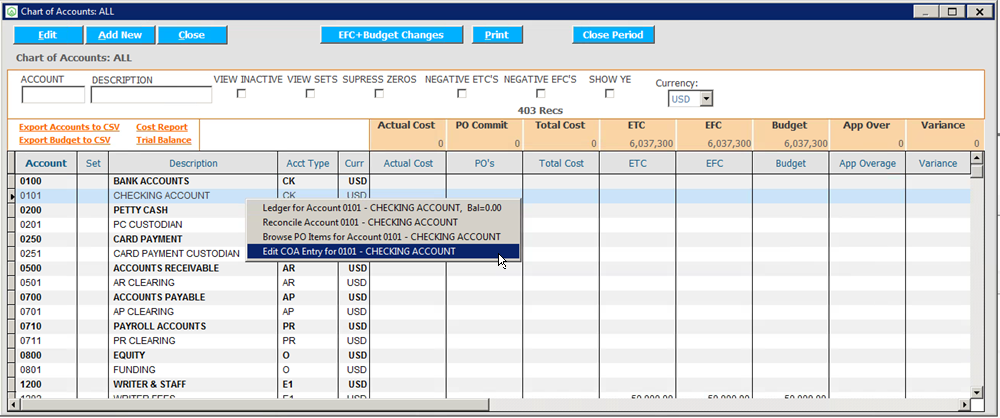 Step 3: Click BANK INFO.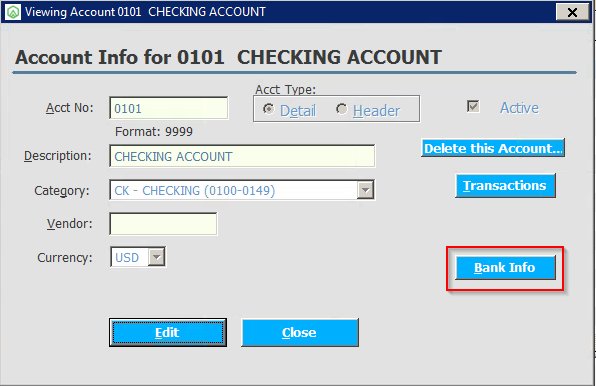 Step 4: Click ADD and fill out your bank information. Enter the bank's name and address, as well as the account and routing number. Select the check stock from the Check Type drop down menu and enter the number of copies to be printed in the Check Copies box. If you are unsure about the correct check type, please contact help@gslate.com. Click SAVE.