Step 1: Click the Enter PC icon from the home page.

Step 2: Enter the Vendor Code in the Vendor field. **Remember, you can search all vendors by double-clicking in the field.**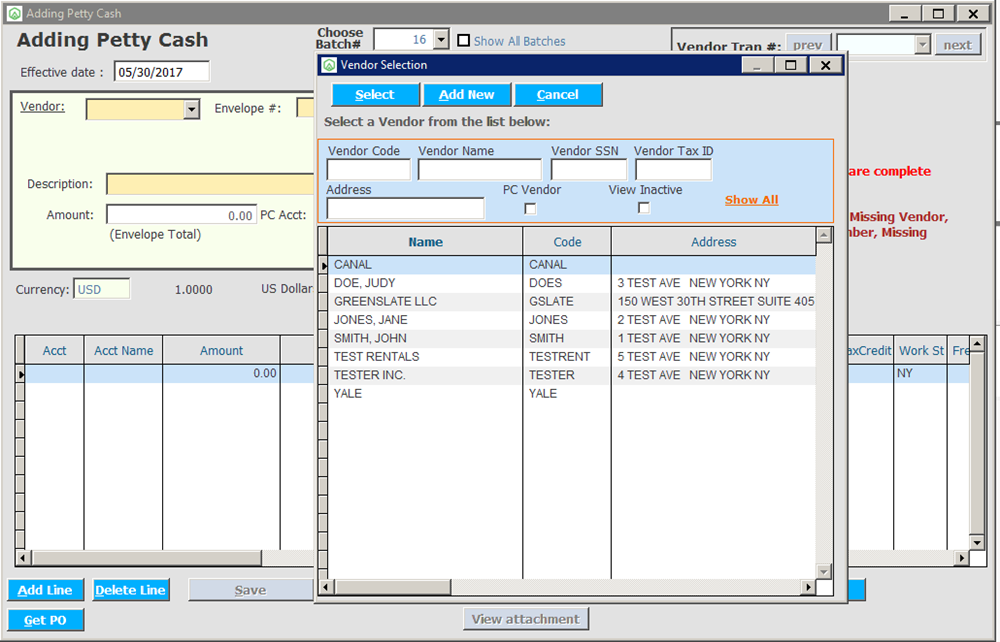 Step 3: Fill out all required fields highlighted in Yellow. (NOTE: The system will not allow a PC ENVELOPE # to be used twice.) In the Amount field enter the amount spent.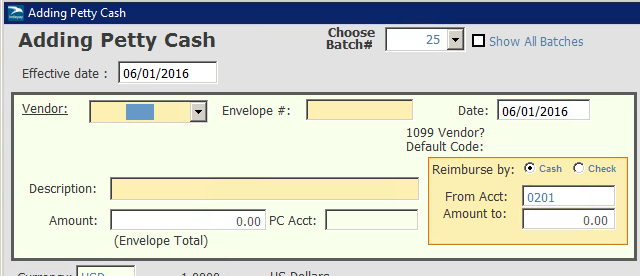 Step 4: In the Reimburse By section, enter the amount you are giving to the PC vendor in the Amount field. (Note: By default the system will assume all reimbursements are cash. To switch to check, click on the check radio button.) If the record is solely for giving an advance, enter an amount in the Reimburse Amount field only.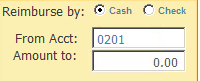 Step 5: A transaction crediting the custodian PC line and debiting the employee PC line will automatically appear in the bottom of the entry window.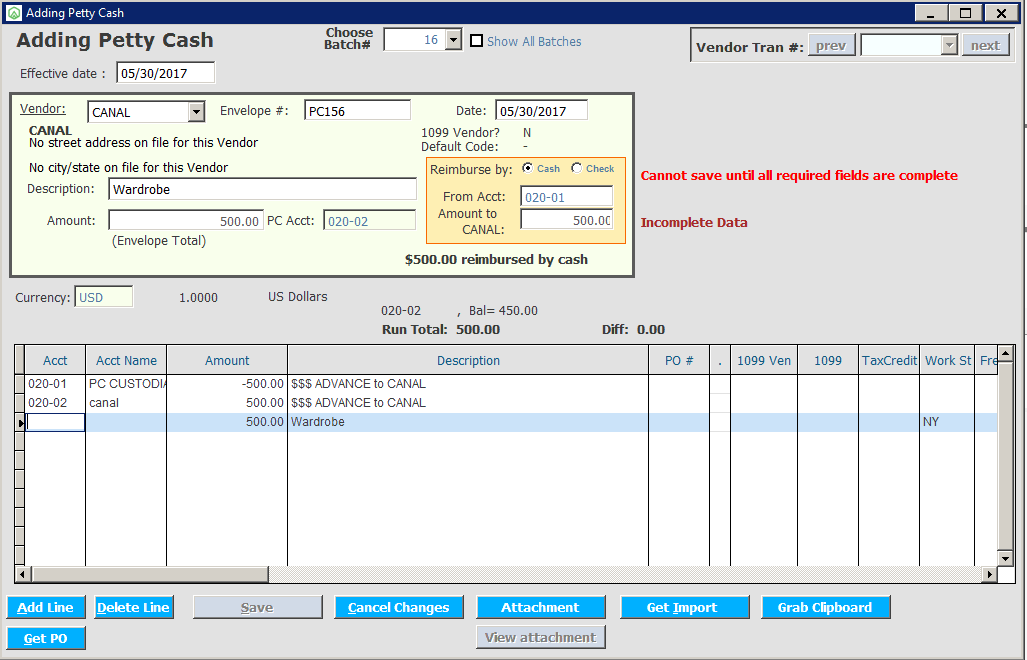 Step 6: If you are recording expenses, add distribution by hitting tab or clicking on a new line. Lines can also be added or deleted by clicking ADD LINE or DELETE LINE.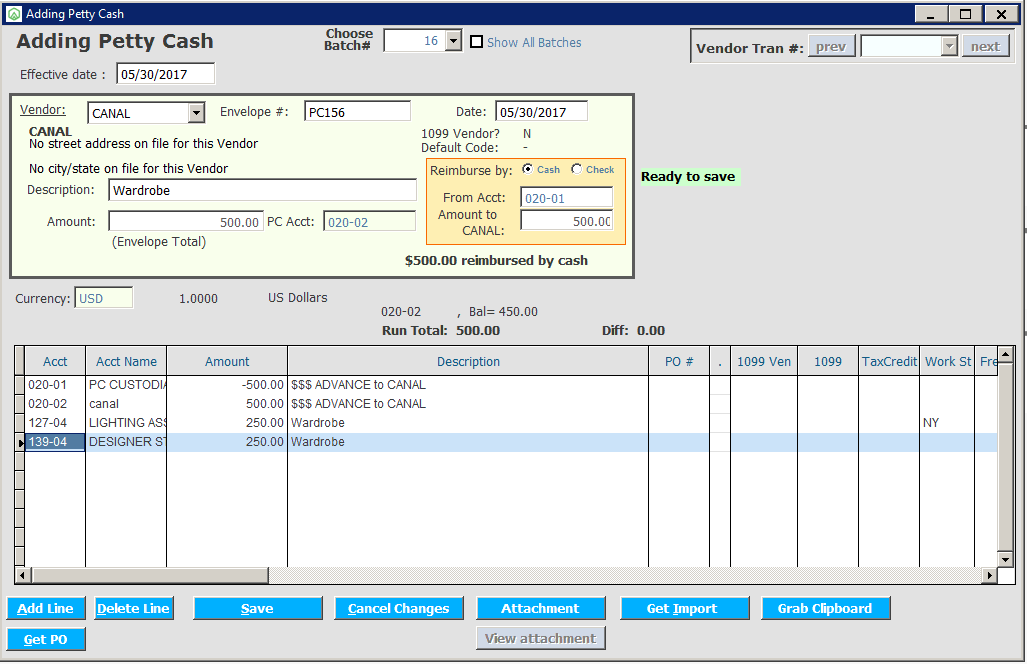 If you need to add a 1099 vendor for a cash payment, use the 1099 Ven column. First add the 1099 vendor to the software if they aren't already included. Once that is done, type the vendor code in the 1099 Vendor column and add your 1099 designation in the 1099 column. (If you are unsure of the 1099 code, double-click in the column and a window with all existing 1099 codes will open.)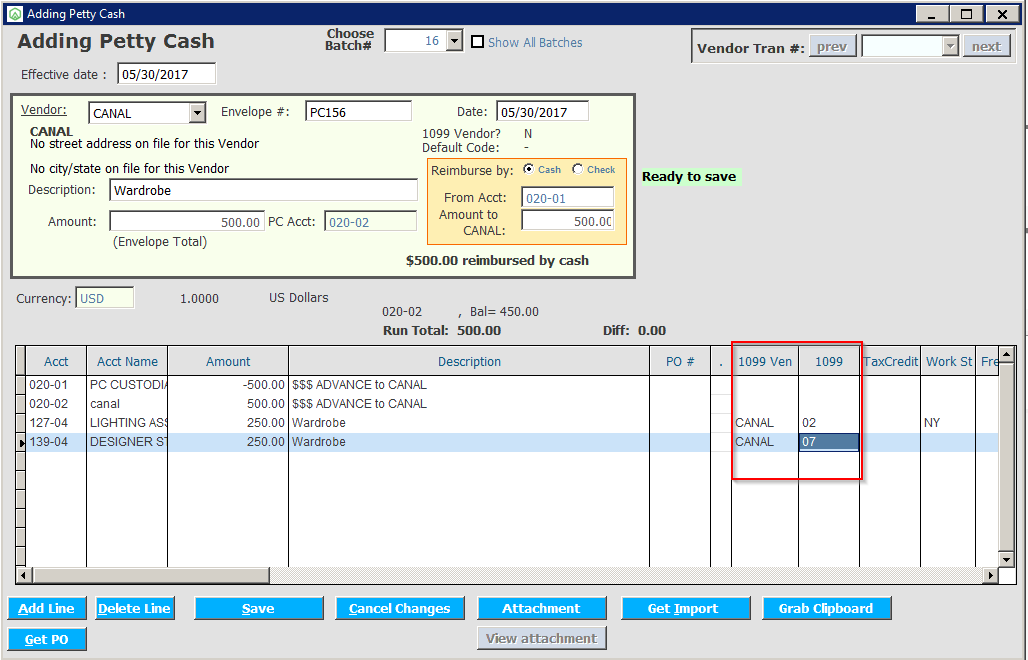 Step 7: When the transaction is balanced, click SAVE.