The multi-project feature located at the top of the home page allows you to view the ledger, POs, vendors, employees, and chart of accounts across projects as well as allowing you to run company reports that will pick up selected information from the different projects under the company name.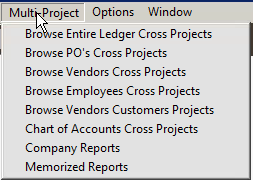 You can choose which projects you would like included from the drop down menu on the right, or use the filters to narrow down to specific information (for example, if you would like to see a vendor's transactions across projects, you can search by that vendor by typing the name in the box). You are also able to sort each column by project name, effective date, date and description by clicking at the top of the applicable column.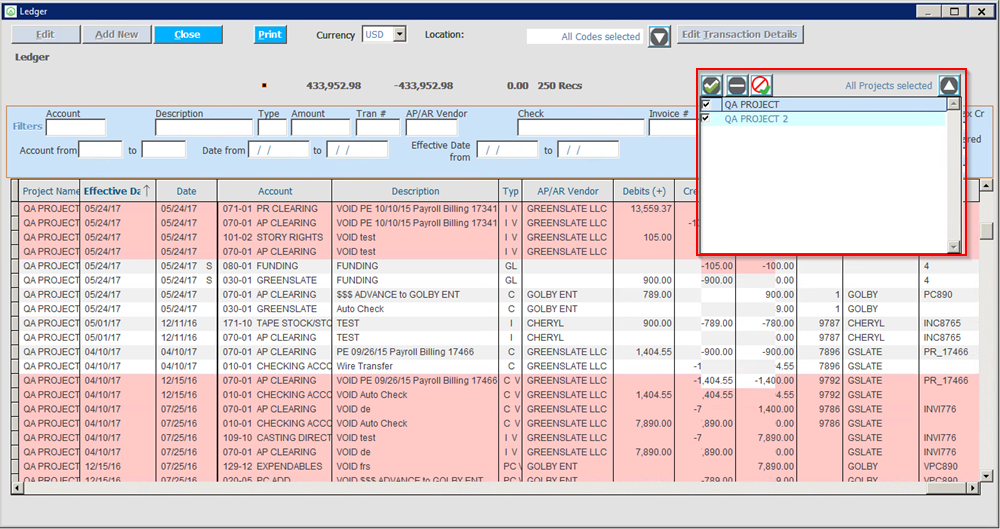 If you select COMPANY REPORTS from the Multi-Project drop down menu, you can choose the report you would like and memorize your report filters so you can run it again at another time.
Step 1: Select the report you would like to view, then click RUN.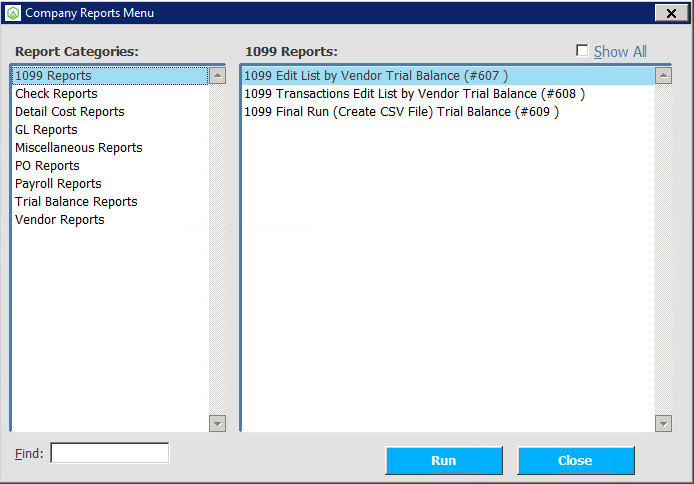 Step 2: Apply the filters and click MEMORIZE.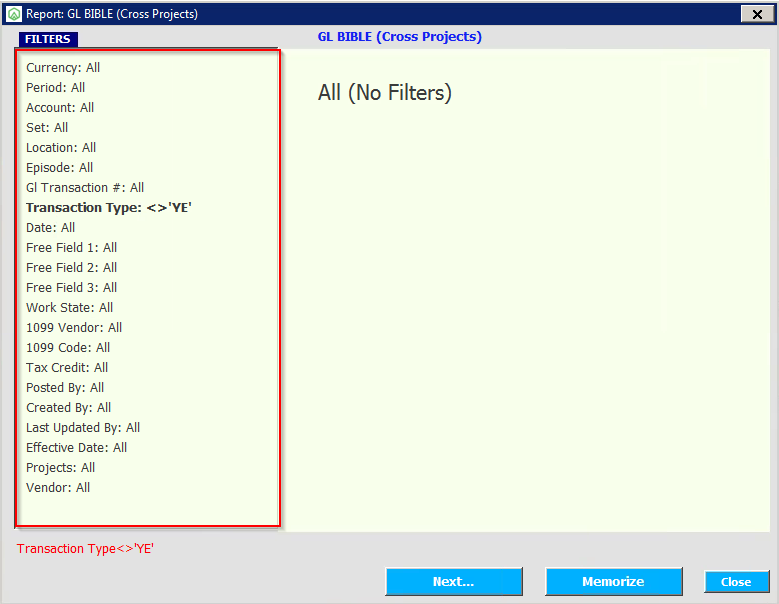 Step 3: Enter the report name you would like and click OK.