Documents in Excel, Word, PDF or JPG can be added to your project by uploading them to the Document Center. From this window, you can add, delete, view and rename files. Using the filters, you can narrow down your list of uploaded documents. For example, if you would like to see all documents uploaded for a specific vendor, simply enter that vendor's name in the Vendor Filter box.
Step 1: Click the Documents icon from the home page.

Step 2: Click ADD FILE.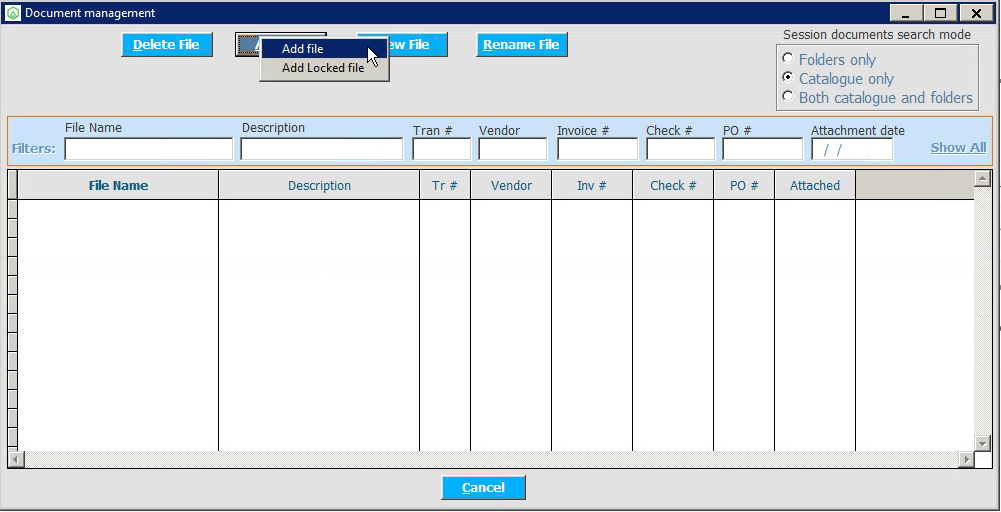 Step 3: Select the LOCAL DISK C: DRIVE from the drop down menu.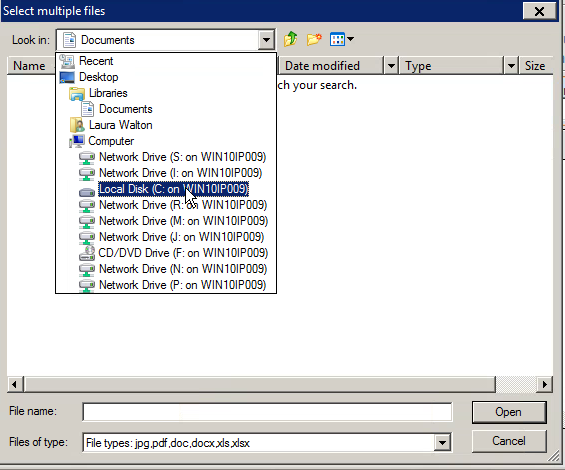 Step 4: Click USERS.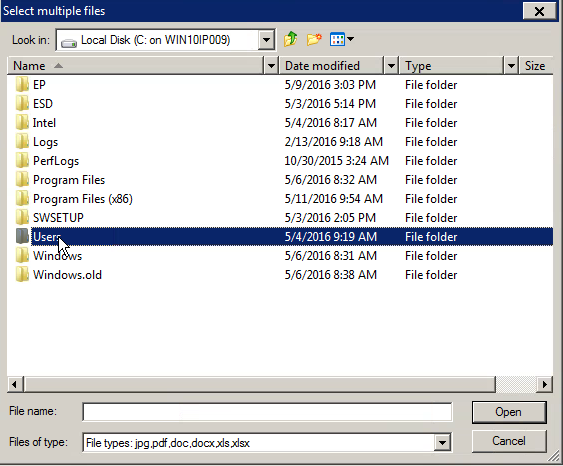 Step 5: Click on your name and then go to the document location on your computer.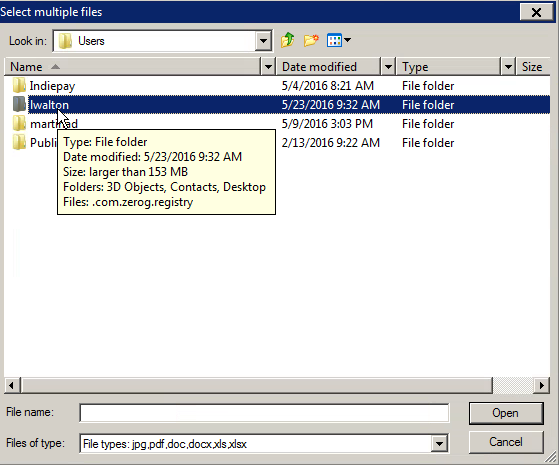 Step 6: Enter a name for the document and click OK.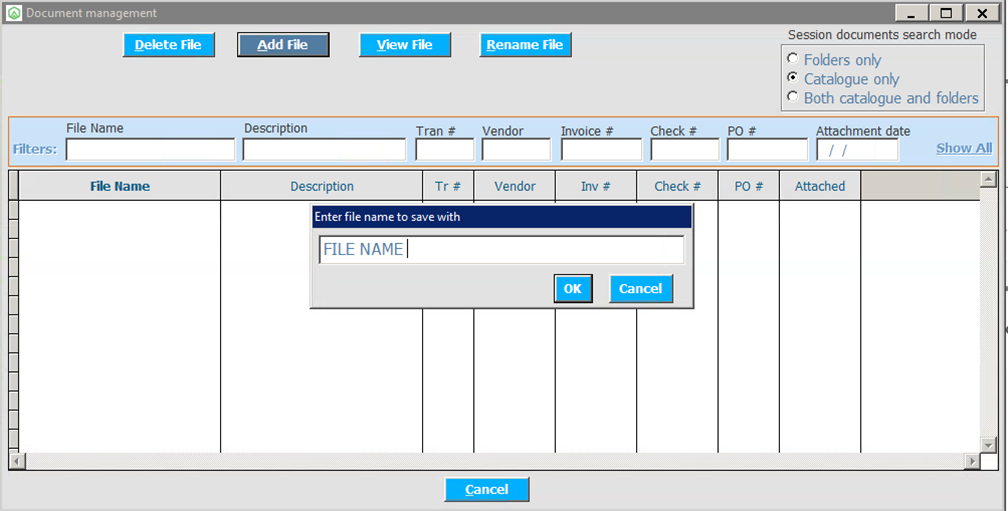 You will now see the document added in the window. You can delete, view, and rename the document from this screen as well as use the filters if, for example, you would like to see all the documents uploaded for a specific vendor.

Documents can also be attached to transactions and vendors by clicking the Attachment button on the specific transaction or vendor info window.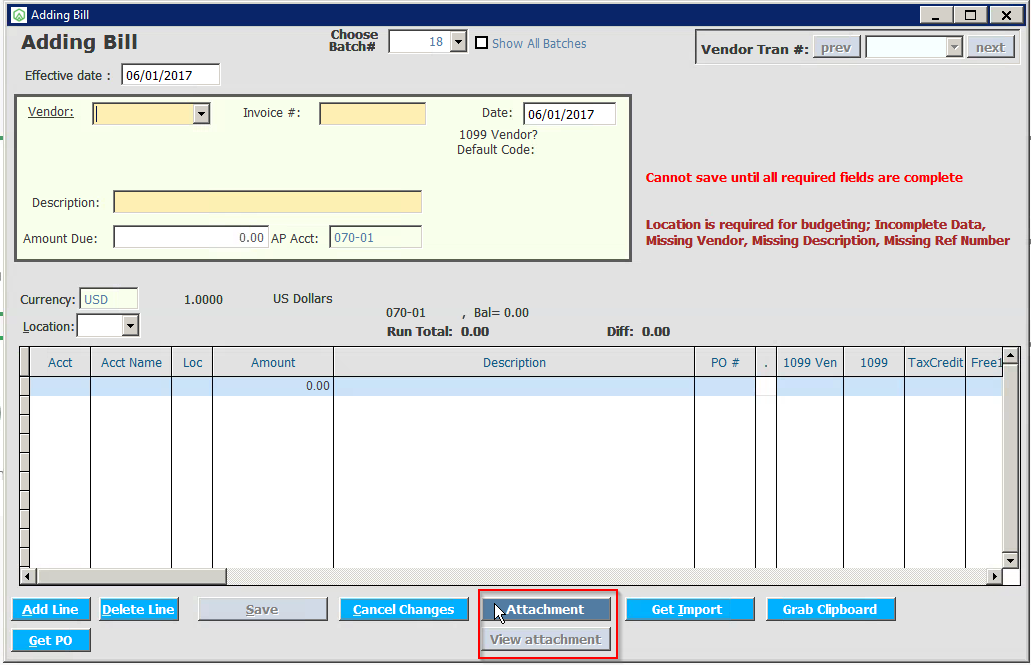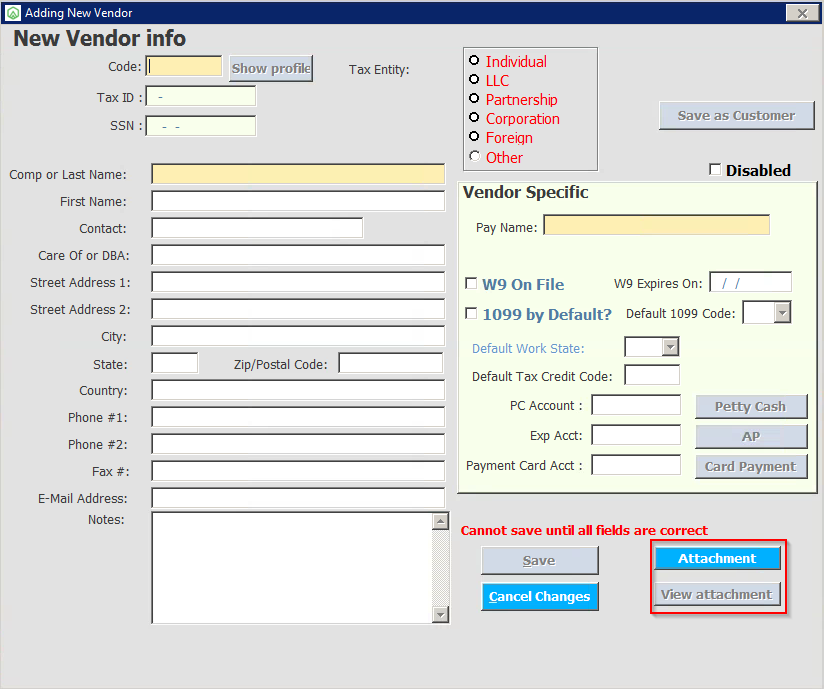 To add multiple documents to a single transaction or vendor, hold the Ctrl key on a PC or the Command key on a Mac while you click on each file.