How to: Use Bank Reconciliation (Citrix)
Step 1: Click the Bank Reconciliation icon on the home page.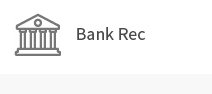 Step 2: Choose the account you would like to be reconciling transactions for and enter the amount and the statement date on the bank statement.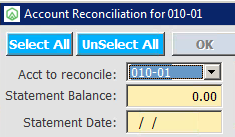 Step 3: In the Cleared column, enter an * or click ENTER while clicked in the column and the transaction will be marked as cleared. Click the SPACE bar to remove the *. Once all the cleared transactions match the statement amount, you will be able to click OK.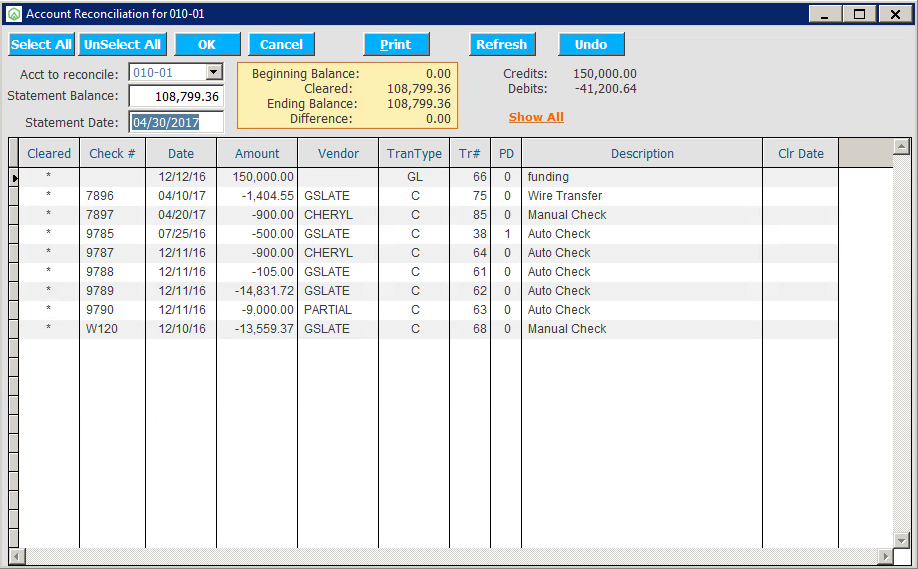 Step 4: From the window that appears after clicking OK, you can choose to see a printable PDF of the Account Reconciliation or create a CSV file.