Step 1: Click the Pay Bills icon on the home page.

Step 2: Click PAY BILLS on the Select Currency window.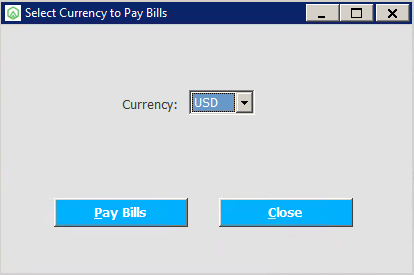 Step 3: Select the specific bills you would like to pay or select all. Click OK. NOTE: The Bill Date Range drop down menu will default to 30 days. Select ALL if you do not see a particular invoice.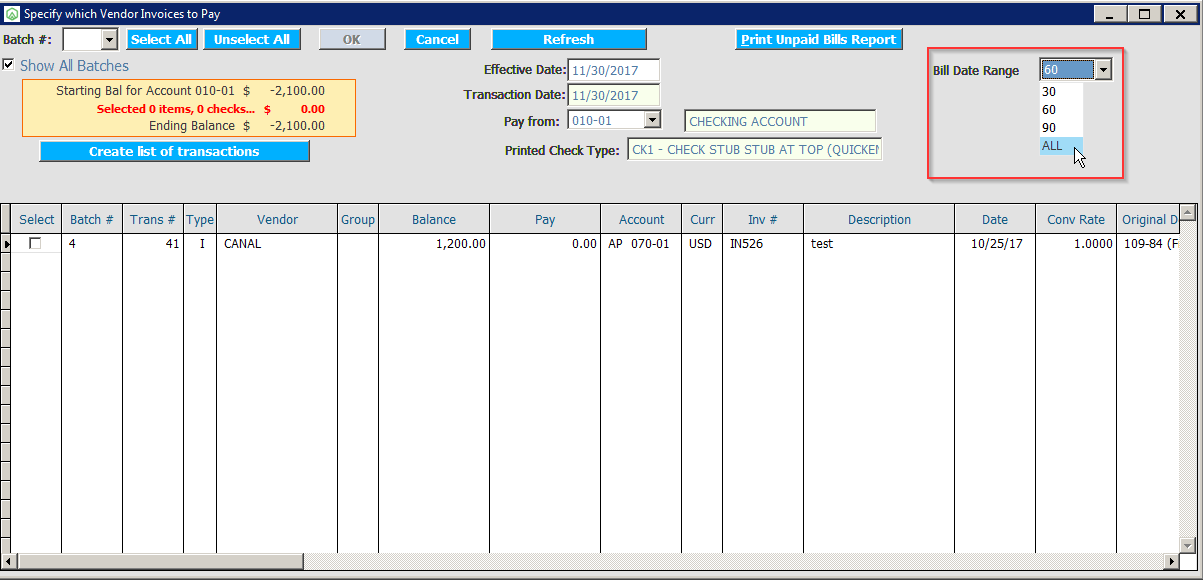 Step 4: If the correct checks are showing in the Review of Checks to Print window, click OK.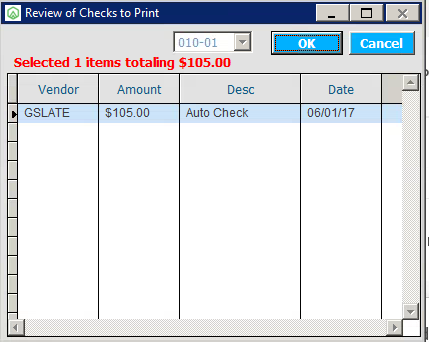 Step 5: Enter the starting check number. Note: You can use both numeric and alpha characters. If you are printing all checks, click START PRINTING. If you are using manual checks or wire, adjust the Type dropdown to MANUAL.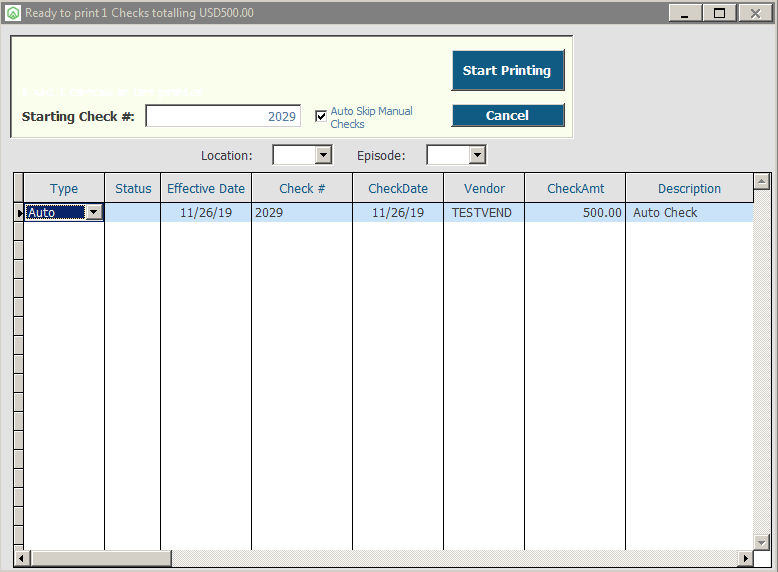 Check Date Warning: If you are using a manual check and change the date to greater than or less than 30 days, the system will warn you in case this is in error. If the date is correct ,click YES.

Step 6: A message will display showing that checks posted successfully. Click OK.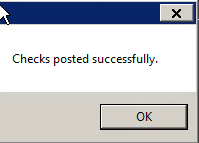 A window will open with a printable check register of the checks just posted.

If your printing is not successful:
Voiding Checks Feature
This feature allows you to void a range of checks after printing if your print job is not successful. When you have printed your checks, you will have the option to either Void or Reprint all checks.
To void checks, indicate the checks to be voided by selecting the checkbox. Click VOID FOR SELECTED CHECKS. The selected check(s) will be voided and those associated invoices will be back in the Pay Bills window to re-select for payment. NOTE: In order to remove the check entirely from the Pay Bills window rather than printing again, the invoice must be voided.