How to: Post Transactions (Citrix)
Step 1: Click the Post icon from the home page.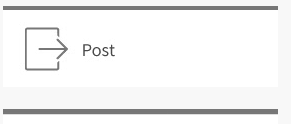 Step 2: Check the transactions you would like to post and click POST SELECTED ITEMS. Click YES to post.

Step 3: If you would like to print the transactions just posted, click YES to print.

CAUTION: Once a transaction is posted, it CANNOT be deleted. It can only be voided!