How to: Create a New PC Vendor (Citrix)
Step 1: Click the Chart of Accounts icon from the home page.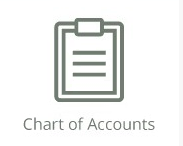 Step 2: Click ADD NEW.

Step 3: Fill out the required information highlighted in yellow. Create an account number that will be under the petty cash header account in your Trial Balance. Click SAVE.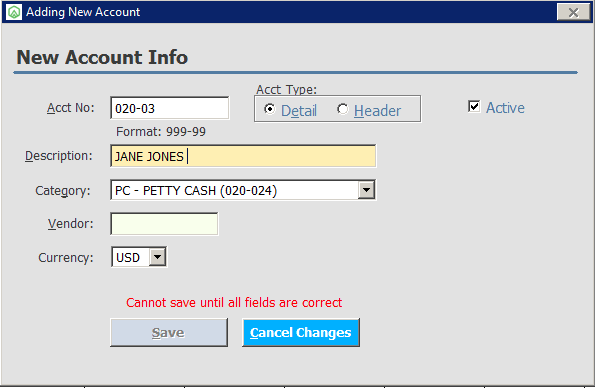 Step 4: Click the Enter PC icon from the home page. Enter the name of the PC vendor and click SET UP on the window that pops up stating the vendor does not exist.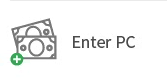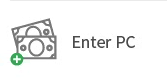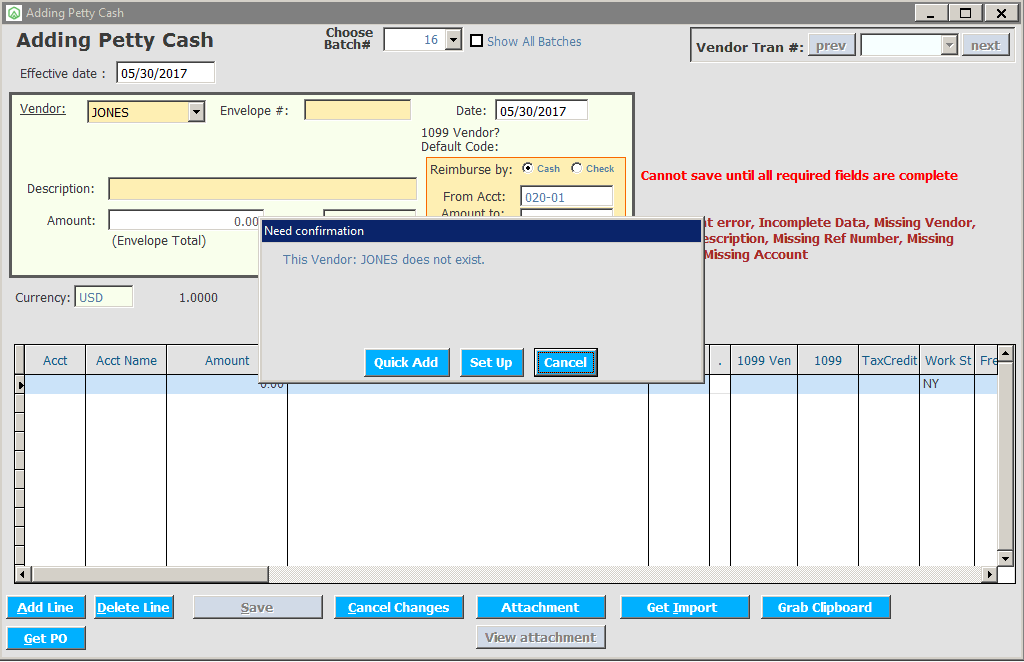 Note: If the PC vendor has been setup, but the PC code has not been updated, you will receive the following message. Click edit to update the PC account on the vendor record as indicated in Step 5 below.

Step 5: Enter all information for the vendor and in the PC Acct box, enter the account number that you just added to the Chart of Accounts. Click SAVE.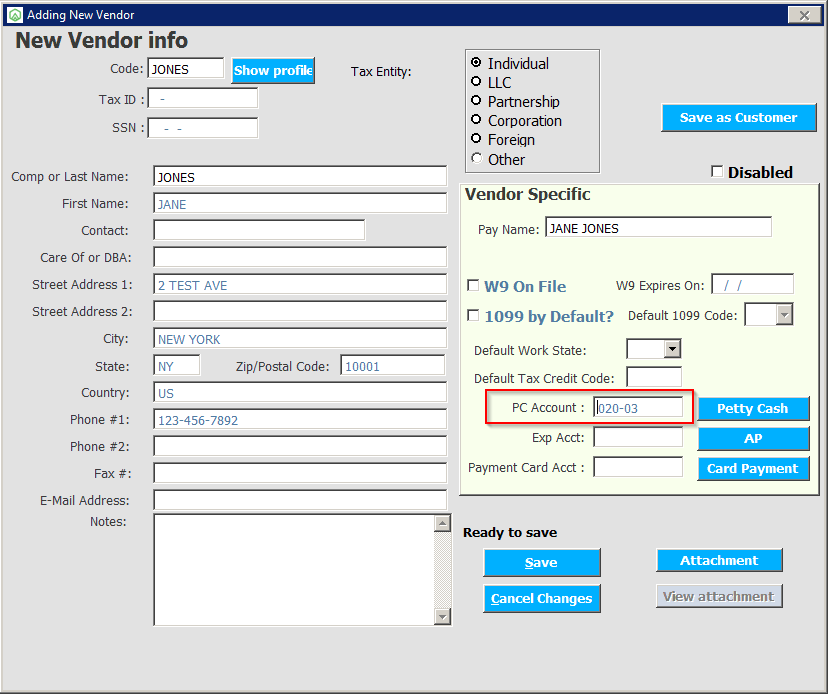 Step 6: Fill out the envelope #, description and the amount to the PC vendor.