Step 1: Click the Tax Credit icon on the home page.

Note: The screen is broken up into the available tax credit columns. The type of tax credit is assigned on each line item on each transaction.
Step 2: Review the Unassigned Amount and Unassigned Count columns to find any transactions still needing a tax credit code. Double-click the line item to review the transaction and make necessary changes to the code. NOTE: If there are multiple locations in your project, use the locations drop down menu to filter for a specific location.
Note: You can also review and recode previously coded transactions by clicking the appropriate column/ account.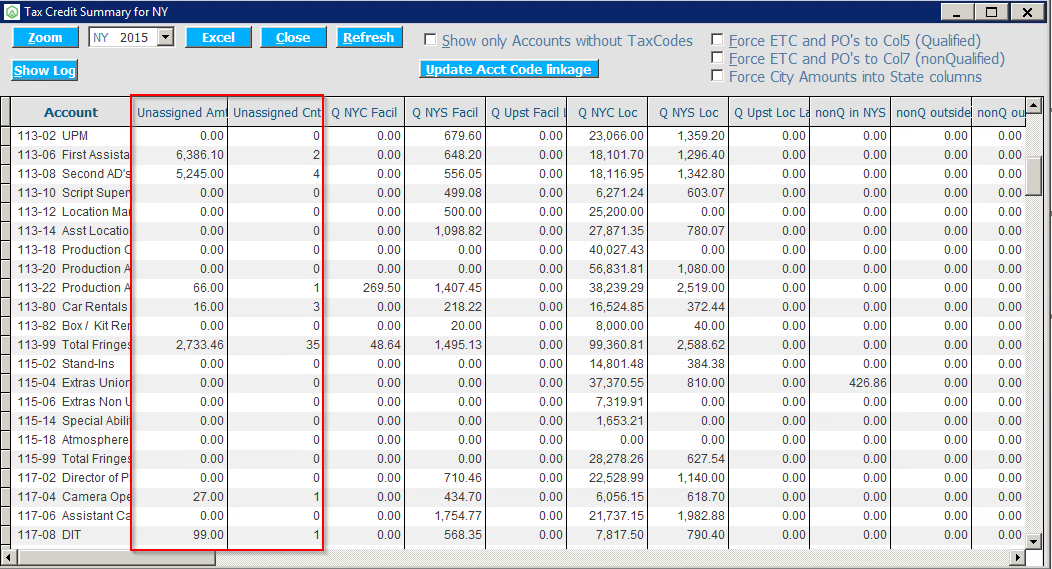 Step 3: Click REFRESH so the summary reflects updated changes.

Optional Creation of Form E for New York Tax Credits/Other State Forms Available (Call Support to add your state form). This optional function allows Indieware to automatically generate a state form for tax credit submission.
Mapping the Chart of Accounts to State Tax Credit Chart of Accounts and Exporting the Summary to Form E:
Step 1: Open the Tax Credit Summary screen and click UPDATE ACCT CODE LINKAGE. Entries in the screen are automatically saved.
Step 2: You are now ready to generate your state form. Click EXCEL.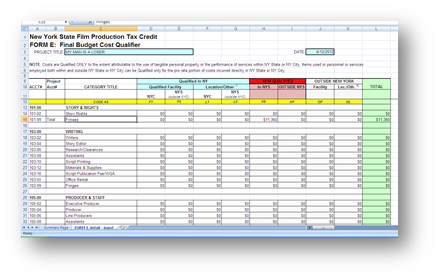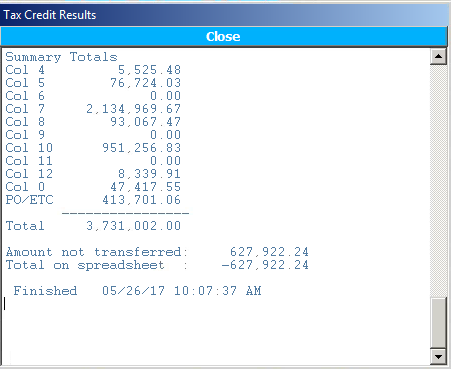 Creating the GL Transaction Reports:
Step 1: Click on the Reports icon on the home page.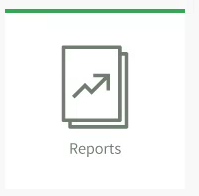 Step 2: Select GL REPORTS then select GL BIBLE WITH TAX CREDITS BY ACCOUNT DETAIL on the right.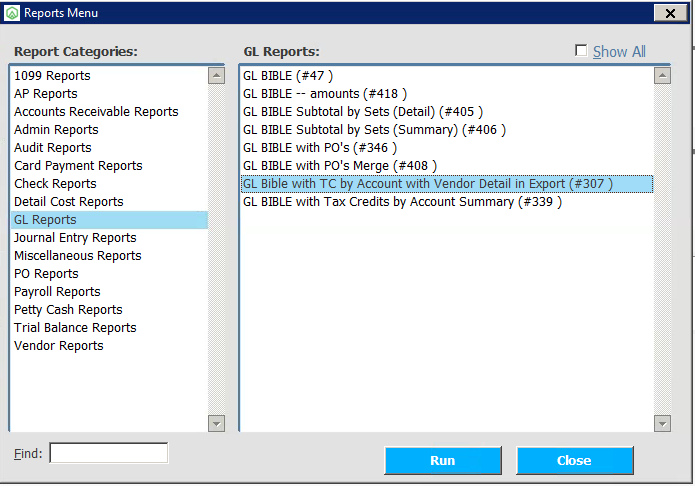 Step 3: Click the Tax Credit filter on the left then enter the tax credit code you want a report for and click NEXT.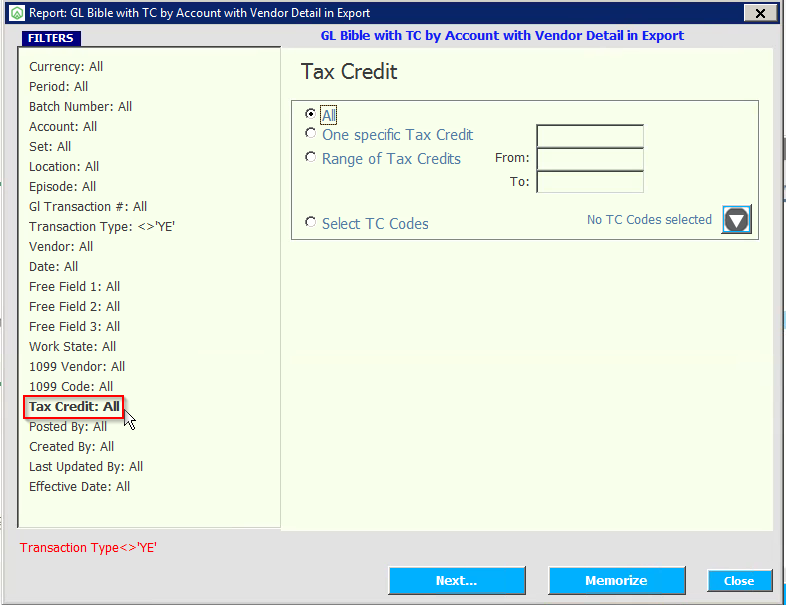 Step 4: Create a CSV file or click PRINT to create a printable PDF.