You can import vendors from your Excel CSV file into GreenSlate Accounting. This gives you the ability to add new vendors and update existing vendors at both project and company levels on your project. (Template attached)

Step 1: Click VENDORS and from the drop down menu select Import Vendors.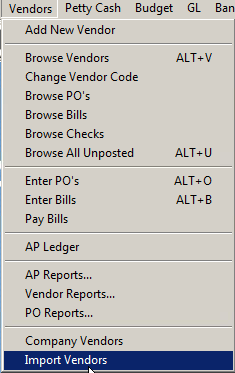 Step 2: Click UPLOAD NEW CSV FILE. Select the CSV file you would like to import (select the Local Disk C: Drive>Users>Your name).
Step 3: Once you've corrected any errors using the error legend, you will be able to click SAVE.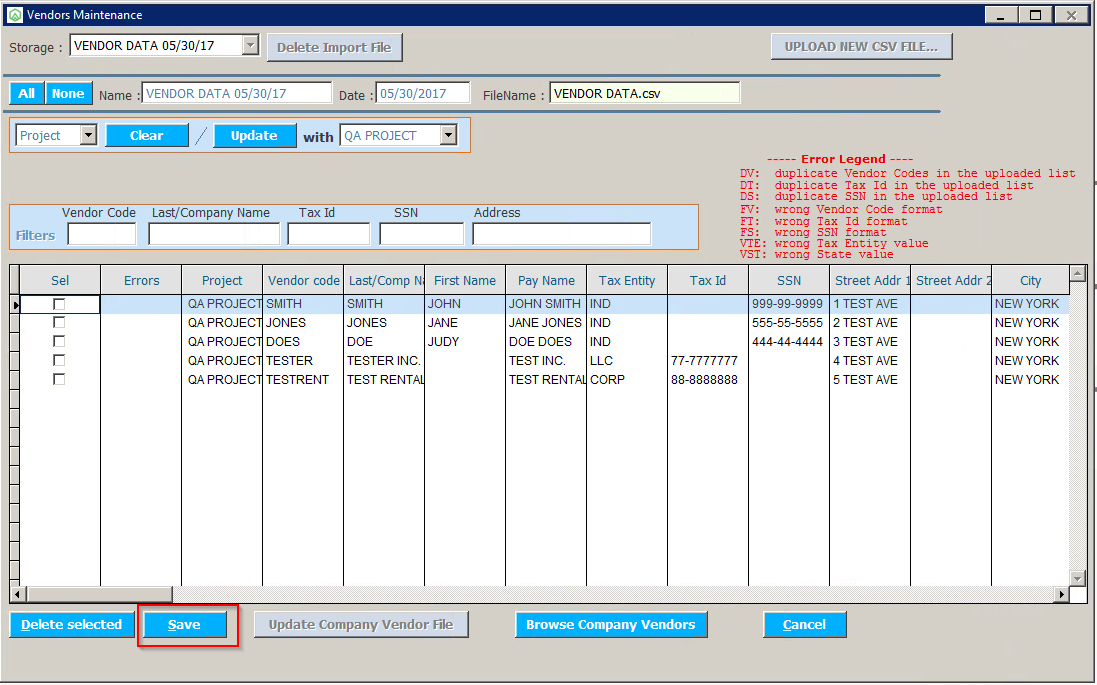 Step 4: Check the boxes for each vendor then click UPDATE COMPANY VENDOR FILE.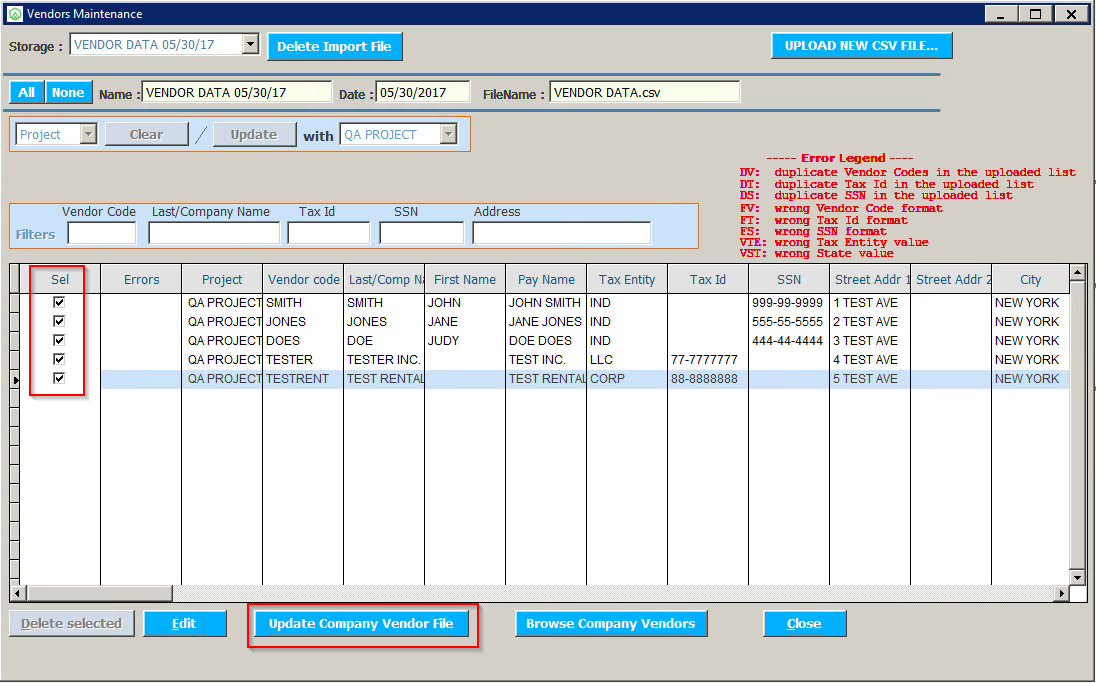 The system will confirm the amount of vendors that have been added and/or updated.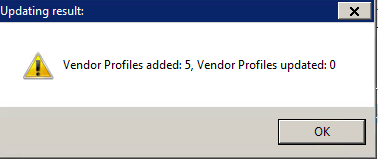 Note: Company level vendors can be imported into any new project with the same company name. If a code that exists in the company levels is added by a user at the project level, the company level information will auto populate in the project level vendor list.
Company Level Project Level
To update the vendors on the project level, click UPDATE PROJECT VENDORS on the Company Vendors window.