Step 1: From the Vendors drop down menu, select ADD NEW VENDOR.
Step 2: Fill out all the information on the screen. **Anything highlighted in YELLOW is required in order to save.** You must select a tax entity button to indicate Individual, LLC, Partnership, or Corporation. If you would like the vendor to have a default 1099 code, you can select 1099 BY DEFAULT in the vendor-specific box. It will then be autofilled when entering an invoice.
Step 3: If you have a document you would like to attach, click ATTACHMENT and select ATTACH FILE.

Step 4: Select the document from your computer (select Computer>Local Disk C: Drive>Users>Your name) and enter the file name you would like in the Enter File Name to Save With window.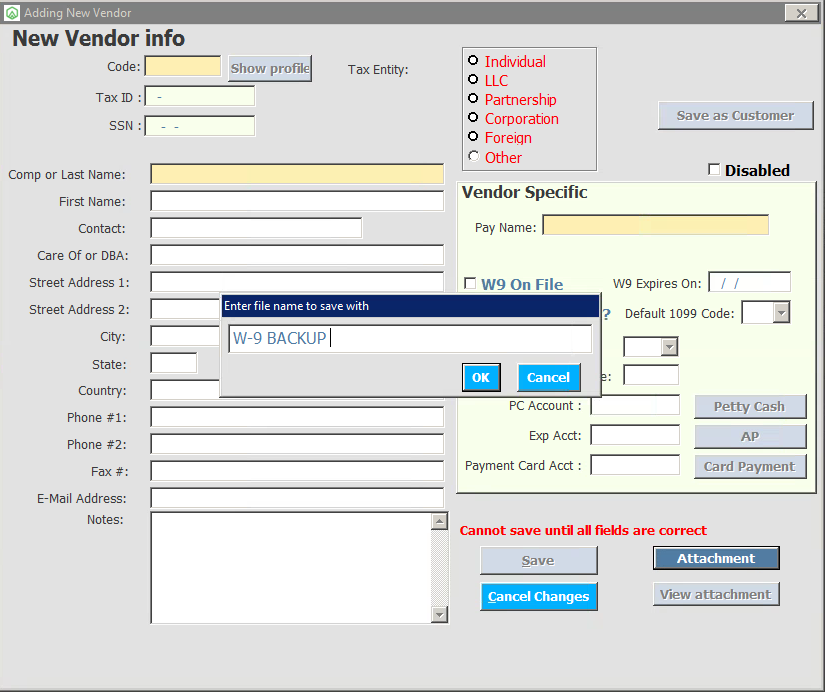 Step 5: Click SAVE.
Step 6: You can see a complete list of your vendors by selecting BROWSE VENDORS from the Vendors drop down menu.
Quick Adding a Vendor
Step 1: Type in the new vendor code in the Vendor field of any entry screen (Add Bills, for example) and a prompt will come up and ask if you want to Quick Add or Setup a new vendor. Quick Add will set up a vendor with just a vendor code and pay name. **If you quick add a vendor, do not forget to enter the rest of the vendor information on the Vendor Info window after you have completed the transaction.**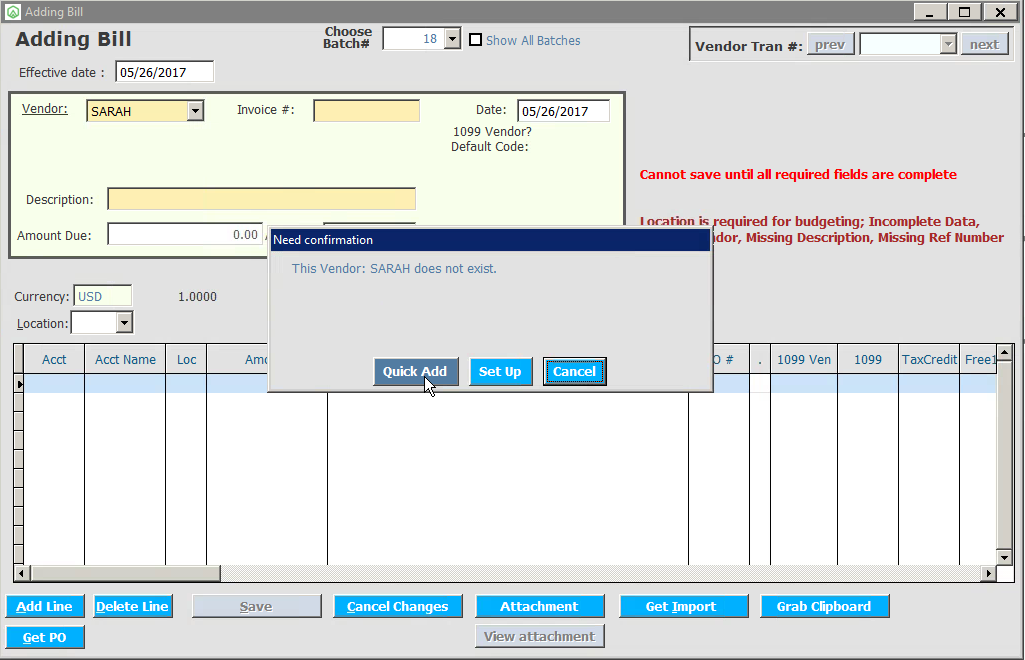 Employee and Vendor Validation by SSN/EIN
Duplicate vendors are prevented with SSN/EIN validation. If you attempt to add a vendor with an SSN or EIN that is already in use by another vendor, you will receive an error message.

Saving an Employee as a Vendor
Step 1: Click BROWSE EMPLOYEES from the Employees drop down menu.

Step 2: Highlight the Employee then click DETAIL.
Step 3: Click SAVE AS VENDOR.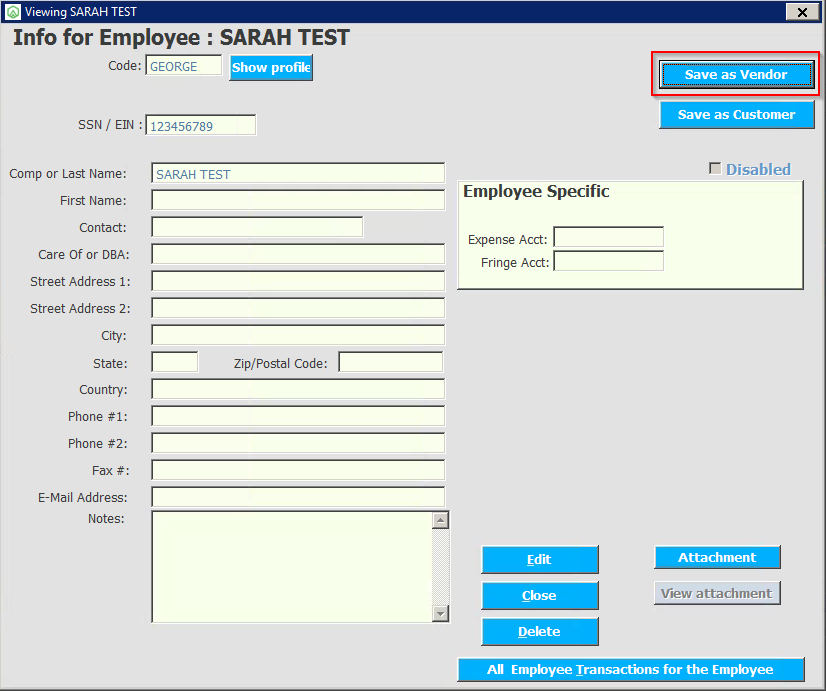 Step 4: Enter the vendor code and click OK.
The new vendor will be listed in the Browse Vendors window.