Printing and Exporting from the Accounting Software
Export to CSV Format in Excel (Citrix)
To save reports to CSV format in Excel, please follow the instructions below:

Step 1: Click on the reports icon on the home screen.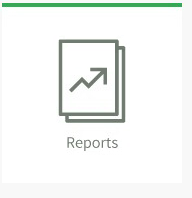 Step 2: Choose the desired report to print and click RUN.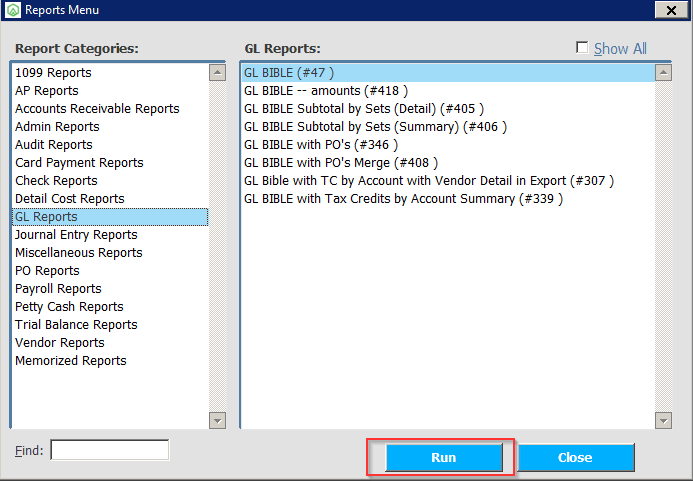 Step 3: Filter your report to your liking and click NEXT.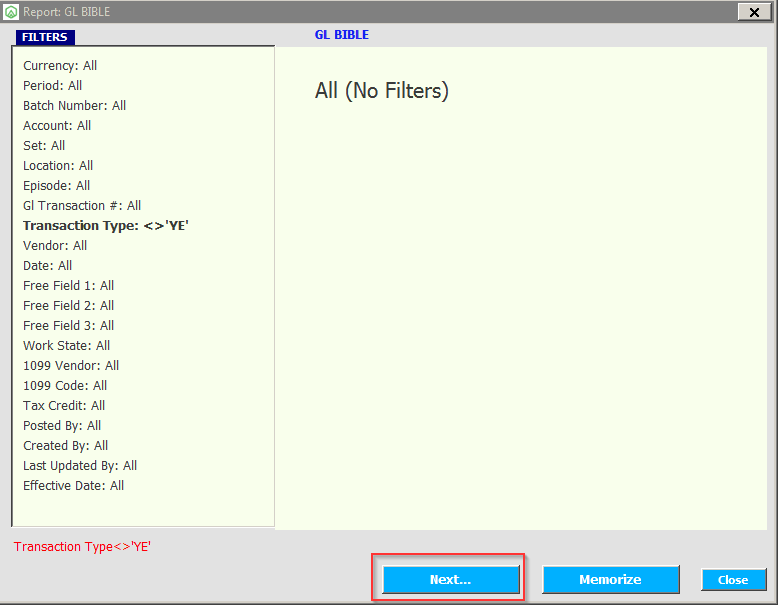 Step 4: Click CREATE CSV FILE.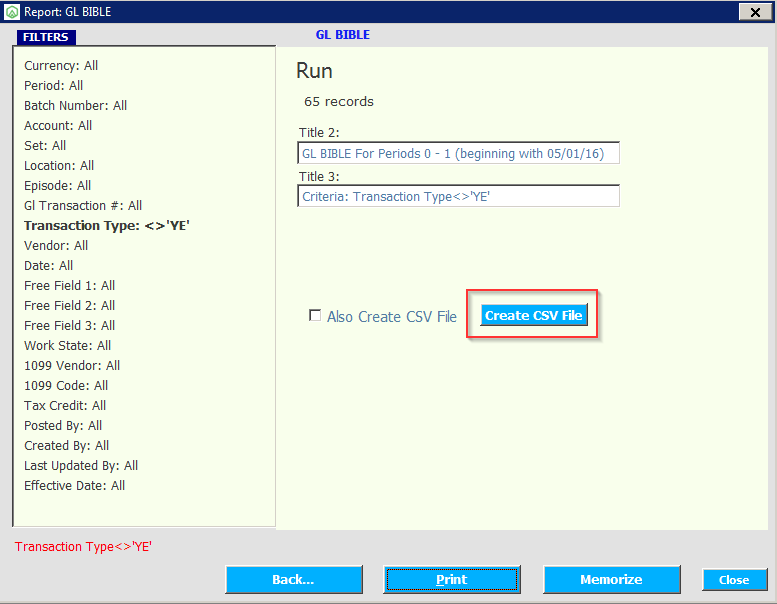 Step 5: "Export File as" will pop up on the screen. Click on COMPUTER.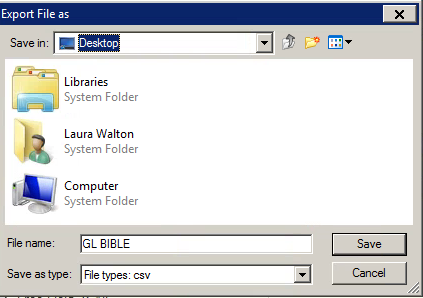 Step 6: Click on the LOCAL DISK C: drive.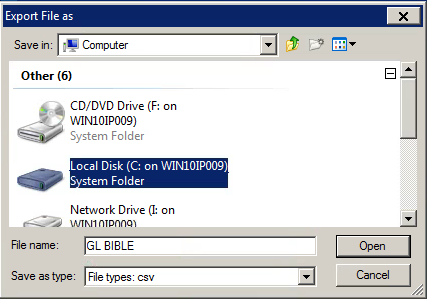 Step 7: Click USERS.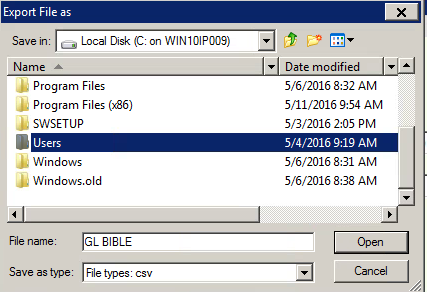 Step 8: Click on your name.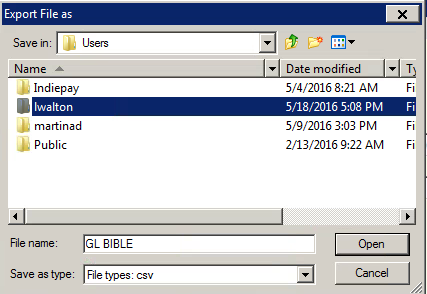 Step 9: After you click on your name, you are on your file. Choose the location you would like to save the CSV file to.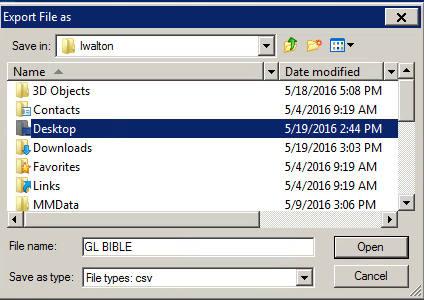 Step 10: Once you choose the location, double-click on the file itself to open and view it.