We are compatible with Quicken/Intuit Check Stock, Form Consultants Pre-Printed Checks or Blank Check Stock. To set up your Blank Check Stock, please follow the directions below:
Step 1: Go to the GreenSlate Accounting home screen and click on the CHART OF ACCOUNTS icon.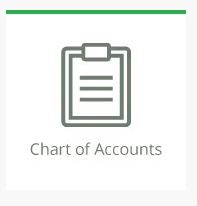 Step 2: Right-click on the CHECKING ACCOUNT line and click on the EDIT COA button.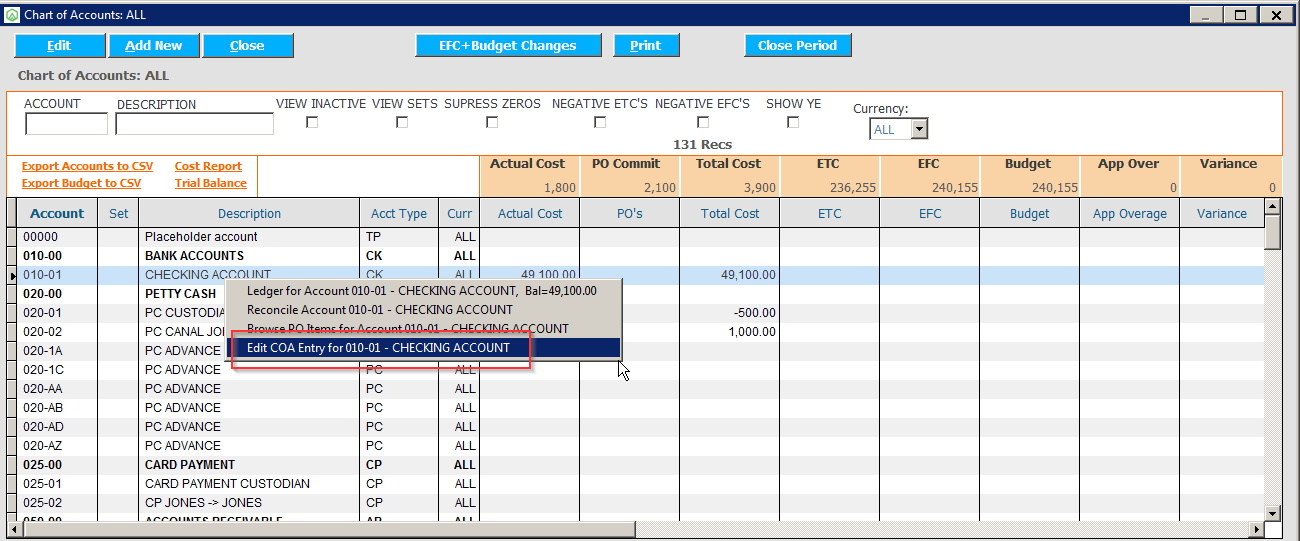 Step 3: Click on BANK INFO.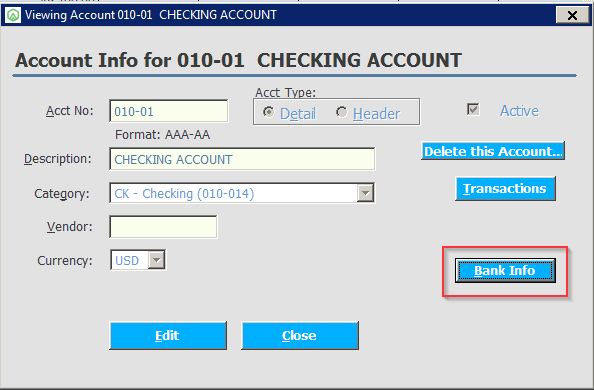 Step 4: Click ADD. Fill in the bank name and address. In the Bank Account Specifc box, fill in the banking information and under the Check Type choose your specific check type. For blank checks, your choices are CK11 and CK12. CK11 has two signature lines and CK 12 has one signature line. Click SAVE.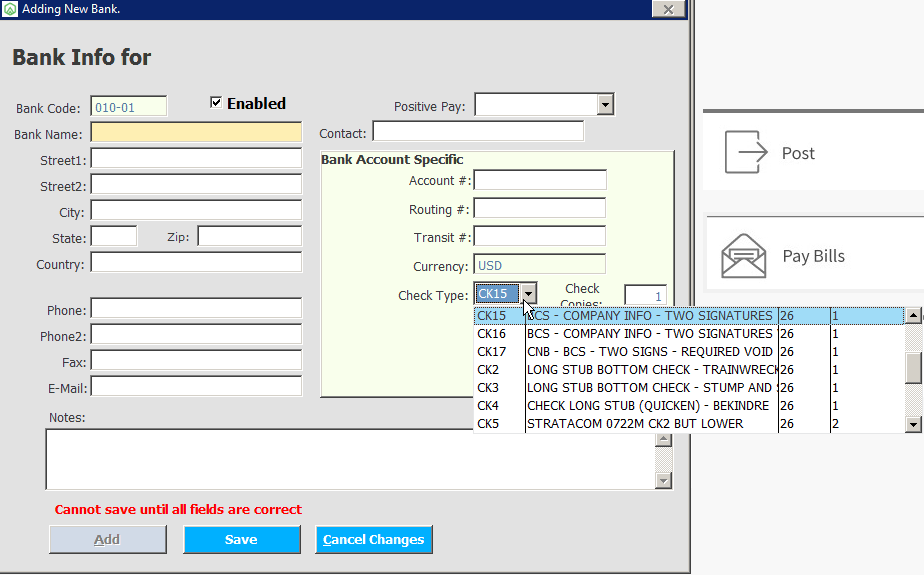 Step 5: Go back to the home screen and click on COMPANY at the top of the screen. On the drop down menu, click PROJECT CONFIGURATION.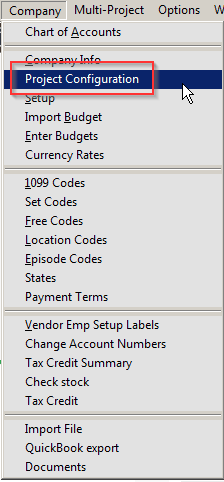 Step 6: Fill in address 1, 2, & 3 lines with company name and address you would like printed on the check.