Petty Cash Entry Template (Citrix)
How to use the Petty Cash Entry Template
Step 1: Copy entire completed template from excel spreadsheet.
TEMPLATE LINK AT BOTTOM OF PAGE

Step 2: Click the Enter PC icon on the home page.

Step 3: Click GRAB CLIPBOARD while template is still highlighted in Excel.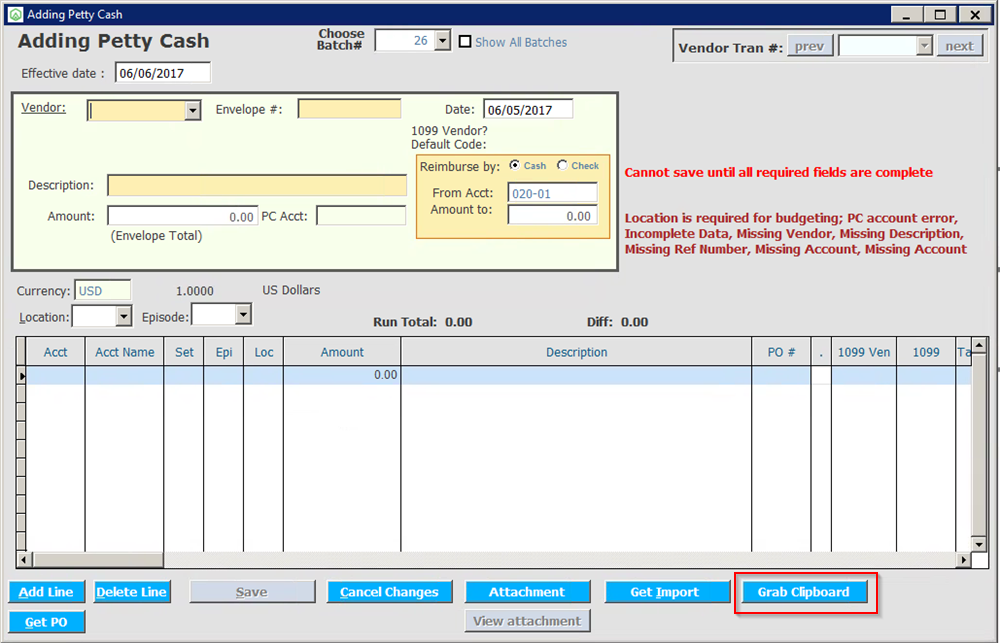 Step 4: Information from the template will be filled in automatically. Click SAVE.
Click this link to download:
Petty Cash Import Template