Navigating the Portal:
What each icon means
The document icon will bring you to the main page of the onboarding portal.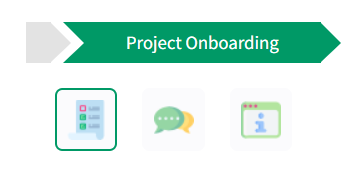 The message / mail icon will open the Secure Messaging page. You can send a message to the client set up teams through the portal so there is no need to email. The client set up team will receive your message and reply to you.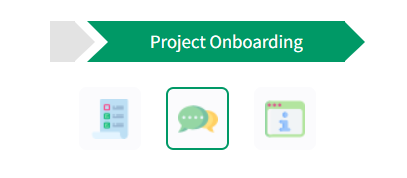 The "i" icon can be used for you to the "Stakeholders list". Here you can invite other stakeholders to the project. Once you invite another stakeholder, they will receive an email to log into the project. They will then have the same access you have to fill in documents to complete the onboarding process.