How to create a new project and log into an existing project
New to GreenSlate: You will be invited by email to the onboarding portal. You will be given a dedicated link to your project. Please bookmark or save that link to log back in to continue working on setting up your project onboarding.
Recurring Clients: You will be asked to "create a new project" or "continue working on an existing project".
If you are creating a new project, enter the new project details and select "start now". You will be asked for your passcode if you have not set up one already.

If you are returning to work on an existing project that is already in the portal, enter your email address and password to continue to the project. If you have multiple projects occurring at once, all of the projects are linked by the email address used to sign in. Please remember to use the same email address to gain access to your projects.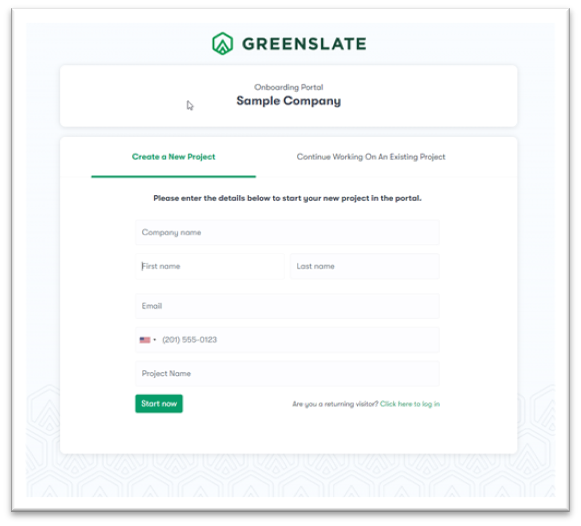 If you are onboarding multiple projects happening at the same time, click on the icon in the top right corner.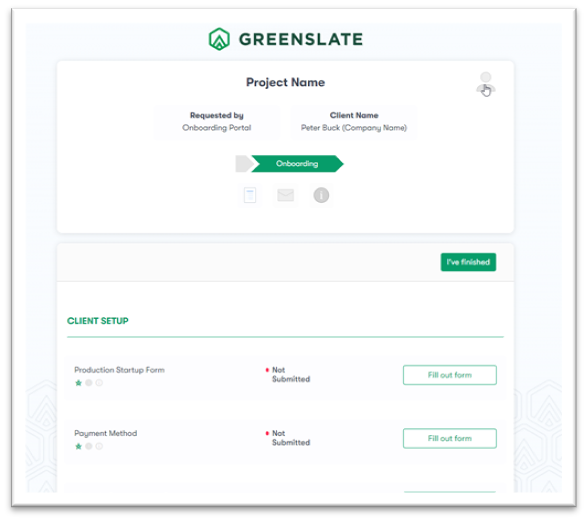 You will see a list on the bottom left of the screen of active onboarding projects.