How to: Run an Accounting Report
Step 1: On the left navigation under Accounting, click ACCOUNTING REPORTS.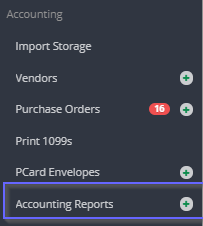 Step 2: Click RUN REPORT.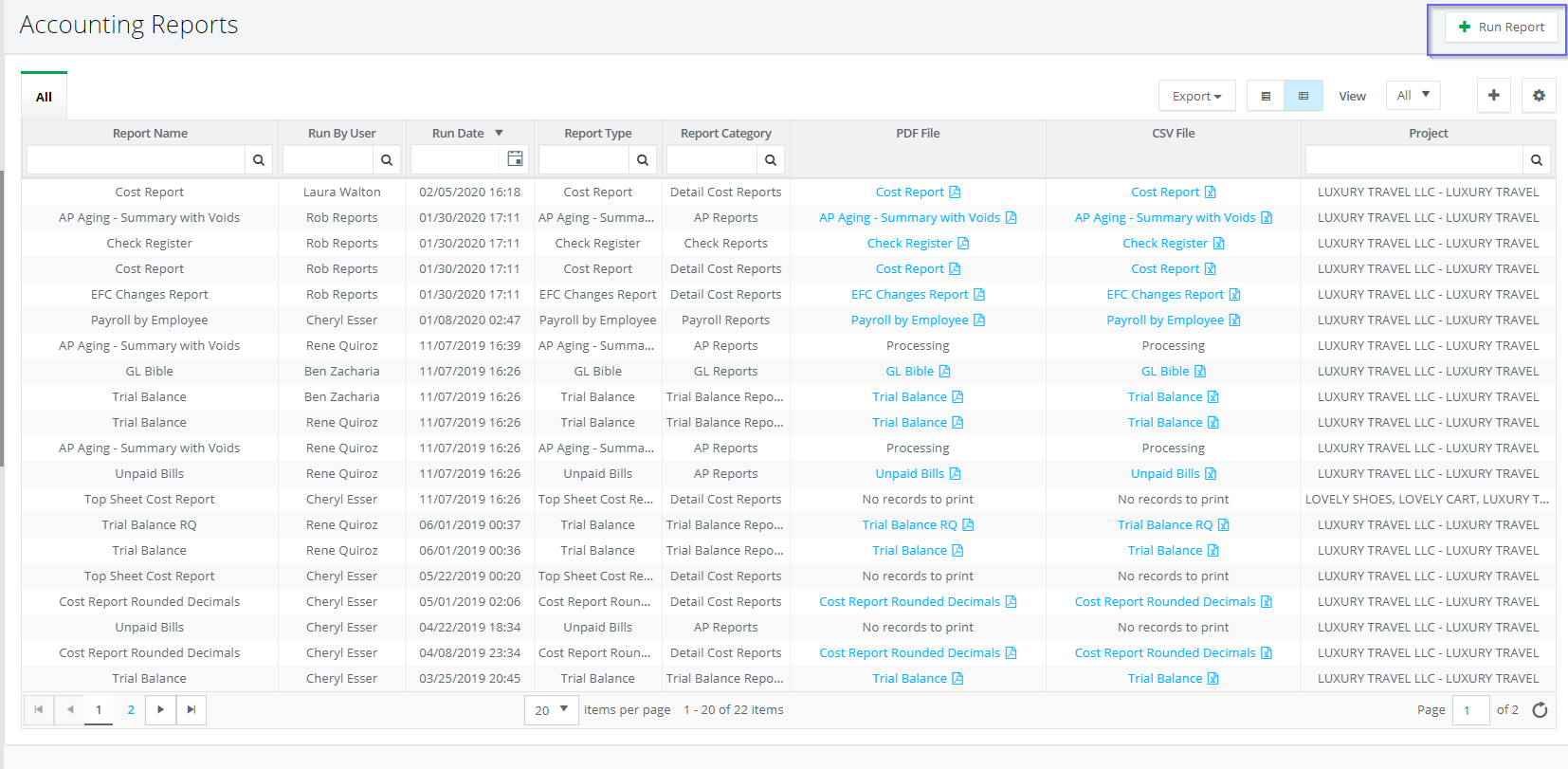 Step 3: Select a Category from the drop down menu.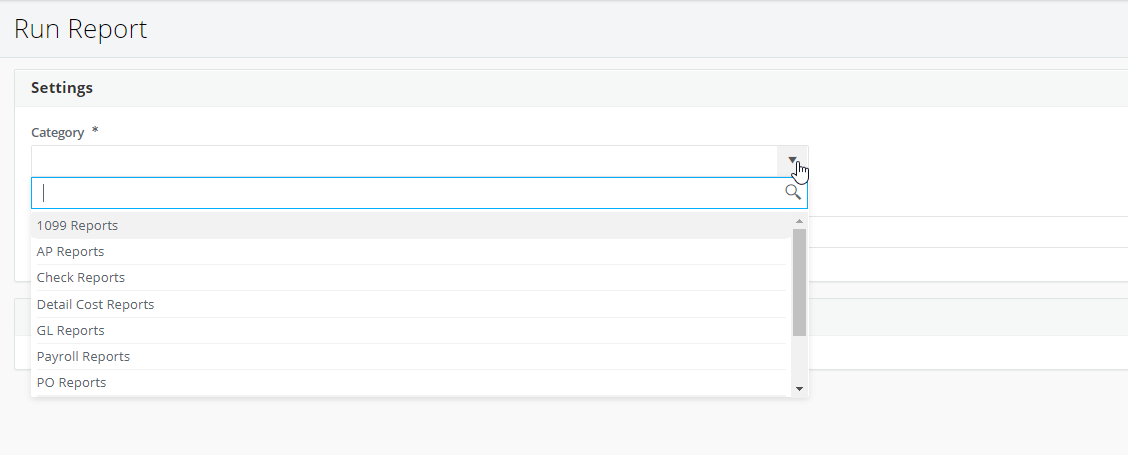 Step 4: Select a Report Type from the drop down menu.

Step 5: Enter a File Name for your report.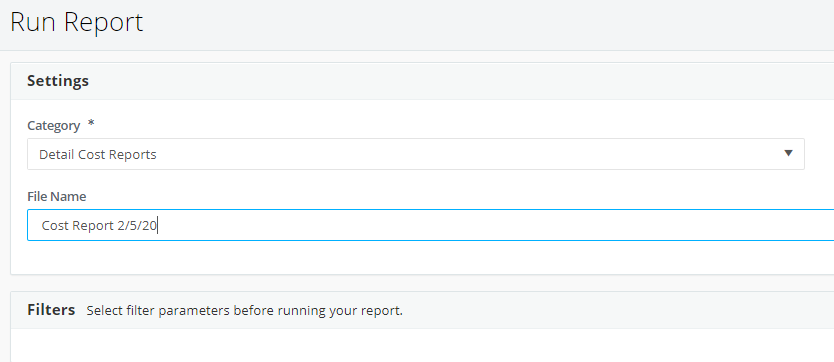 Step 6: Apply the filters you would like to run the report for in the Filters section.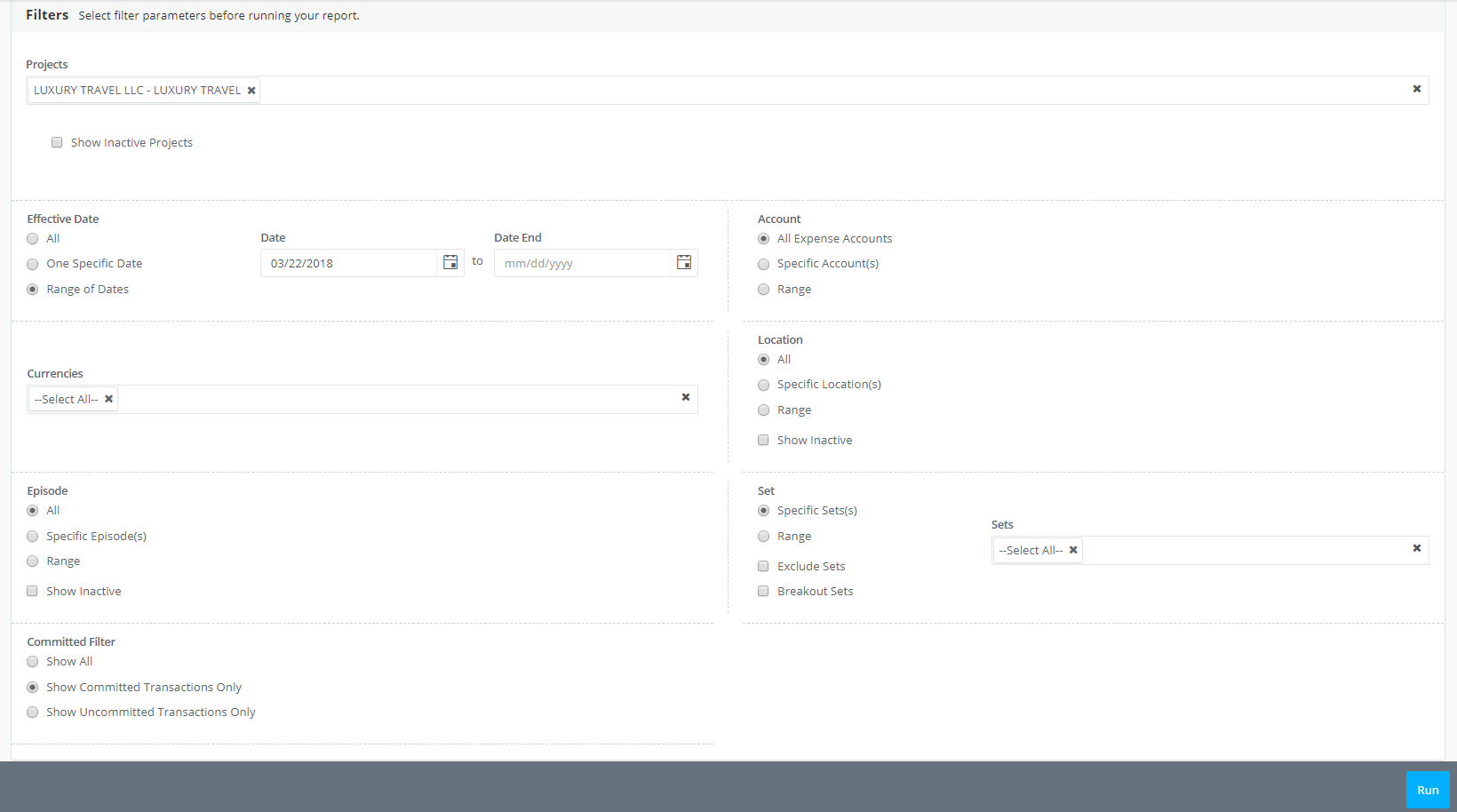 Step 7: Click RUN.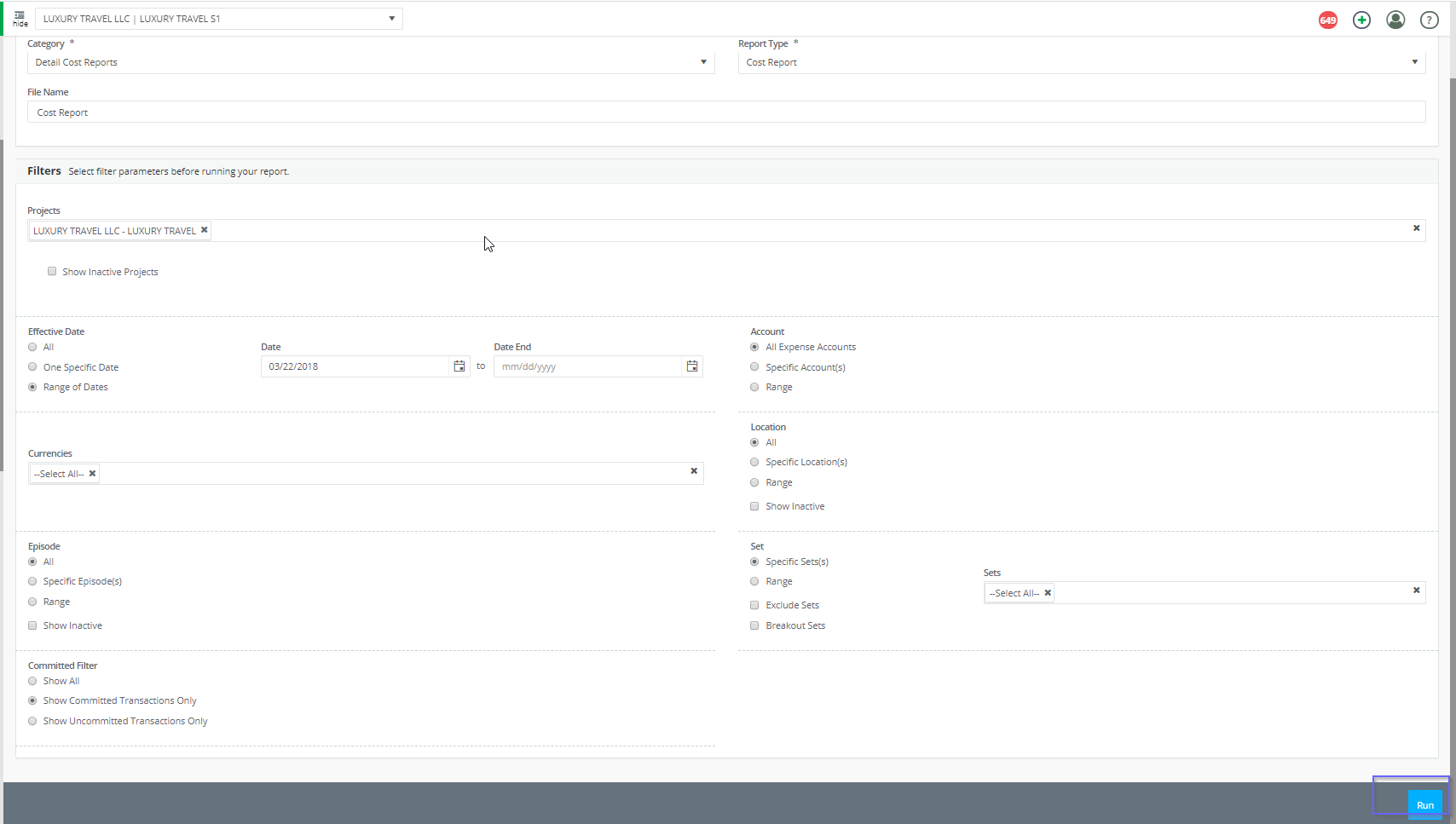 Step 8: Once the report is generated, it will appear on the Accounting Reports grid. Click on the PDF file or CSV file to view.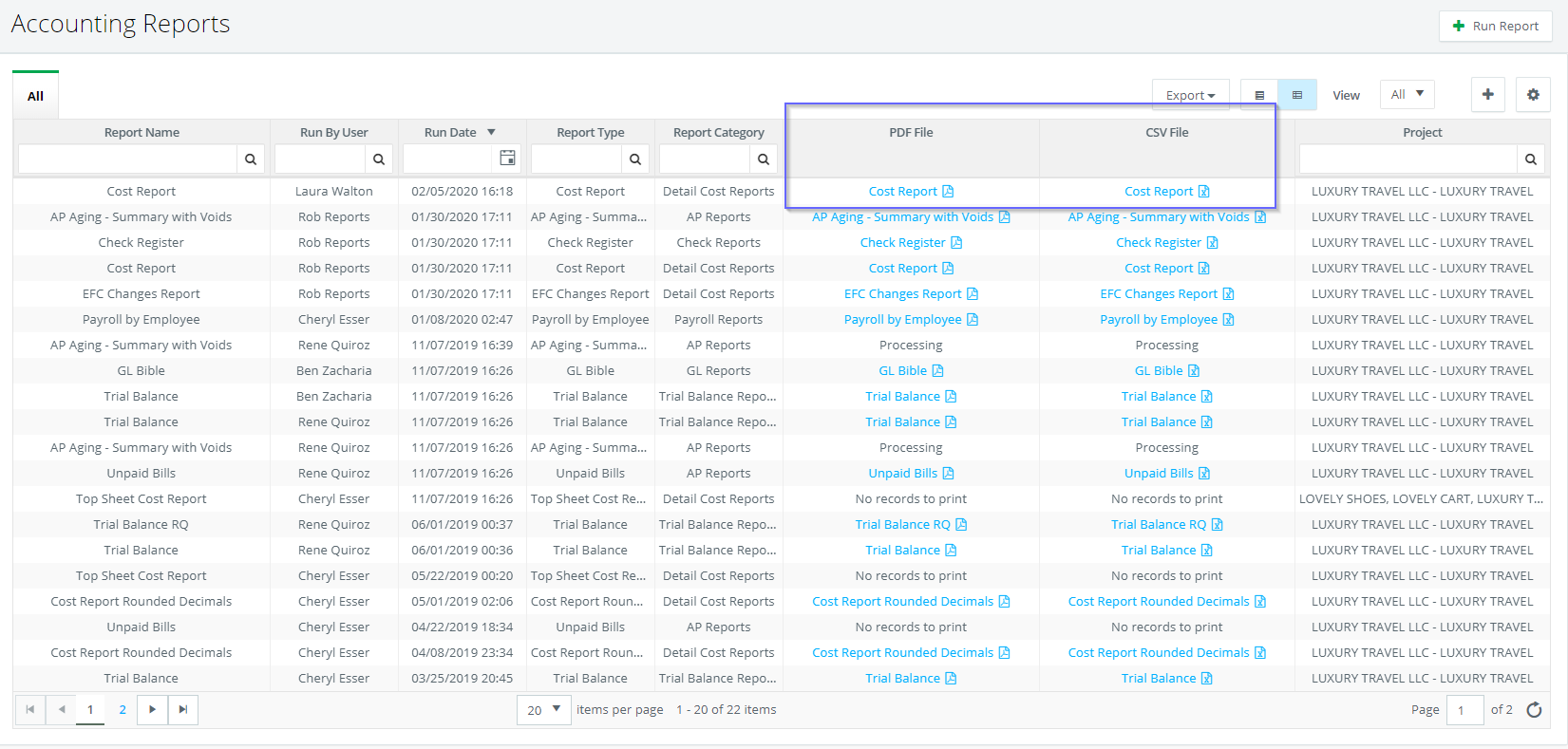 The PDF will open and you can print or save and the CSV file will download automatically for you to open and view.