Highlights:
Pay Runs - Validation has been added to stop Paymasters from processing a pay run when pay date is in different year
Refined Timecard PDF - Timecard values are now generated dynamically into PDF, shows clients all the information they've populated. Now shows Division, Multi-Location, etc.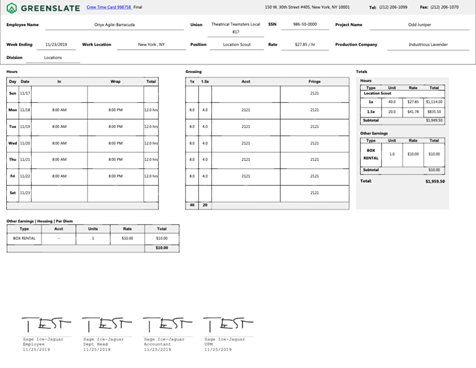 Optimize PO Details - PO details now load load 35% faster
Payroll Processing optimizations
From Patches:
Show 'Project' and 'Divisions' columns in the Hours Timecard when multi-project Timecards are enabled for the project.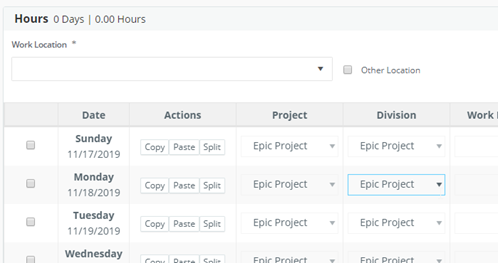 PO Performance Improvements
Expense Accounts Only filter added to gsaReports
DSW:


'Preview & Sign' functionality was added to I-9 and W-4 forms. The user will have this preview before submitting the form.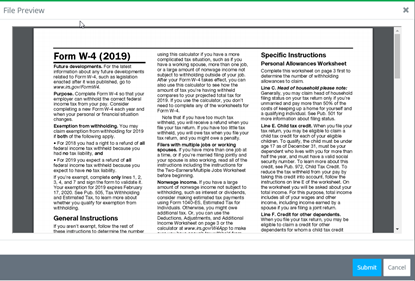 Field ordering to Custom Form setup to improve user experience

'Pending' status changed to 'Submitted for Approval' in the startwork wizard page.

'Required' dashboard tile convention and some visual enhancements were applied to DSW tiles on Dashboard to increase visibility.

Dashboard tiles reordered by priority. Startwork titles will be before timecards. Start Work tiles will be displayed before the timecards title to follow the order you need to complete them.

I-9 - Remove (mm/dd/yyyy) from expiration date field. We removed a duplicated label.
Timecards:
PDF Enhancement - Last-Man-In columns were added to the Hours grid

PDF Enhancement - Grossing Table multiplier column width was increased.
PDF Enhancement - Other Earnings and Deductions table rows height were improved/limited
Refined Timecard PDF - see Highlights section
Permission to Stop Negative Gross Timecards - see Highlights section
Accounting Features:
'Status' indicator added to info bar for all transaction pages

AP Check Runs - Edit option was removed
Optimize PO Details. PO details now load load 35% faster
Trainings:
'Override Correct Answers' checkbox & logic added - enables page to be submitted with generic checkboxes
Disclosure grid sizing improvements
UI and Usability:
Enhanced document pager (global component)