Assistant Accountant/Department Head
How to: Email PDF of a PO
Step 1: Click PURCHASE ORDERS on the left navigation.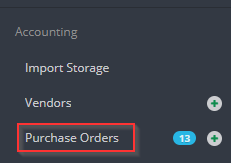 Step 2: Click on the PO #.

Step 3: Click EMAIL PDF.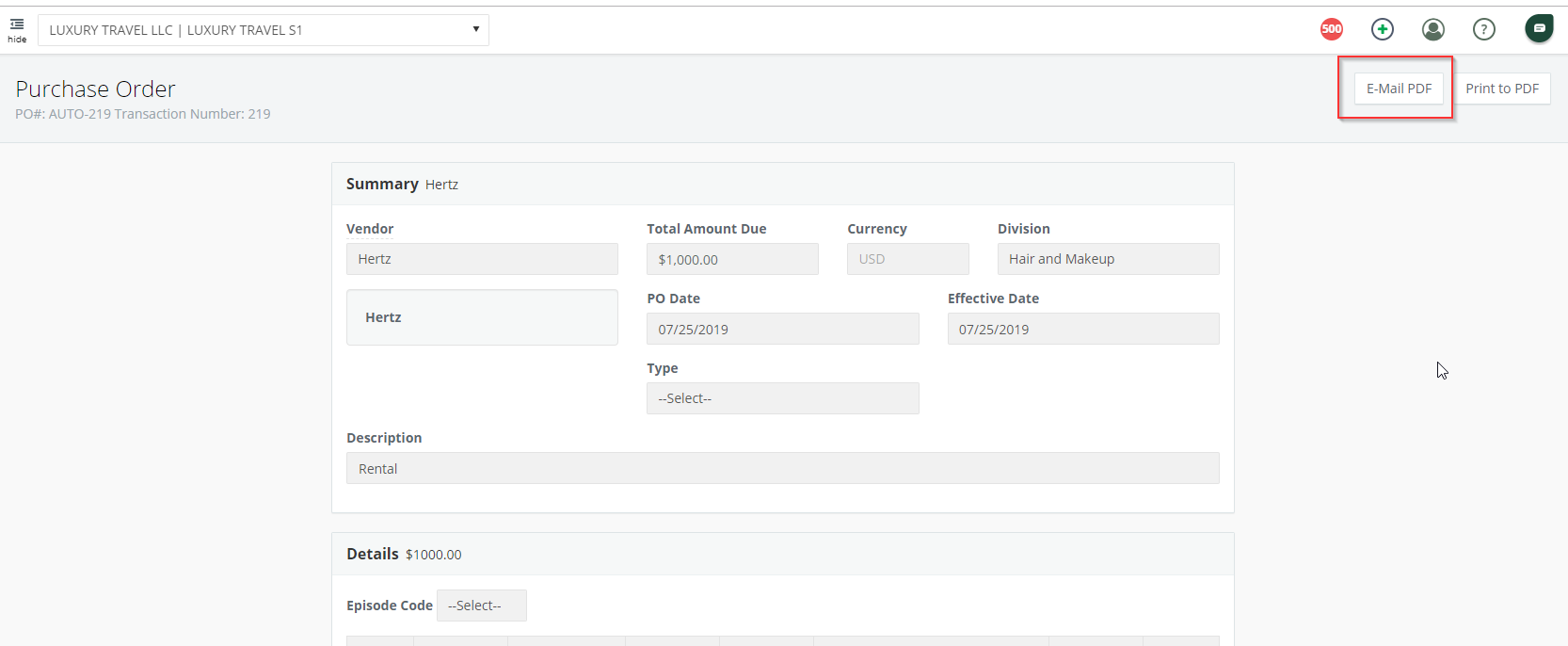 Step 4: Enter the email address of the recipient in the Send To field. NOTE: If the vendor has an email address on file, it will populate automatically and can be edited if needed.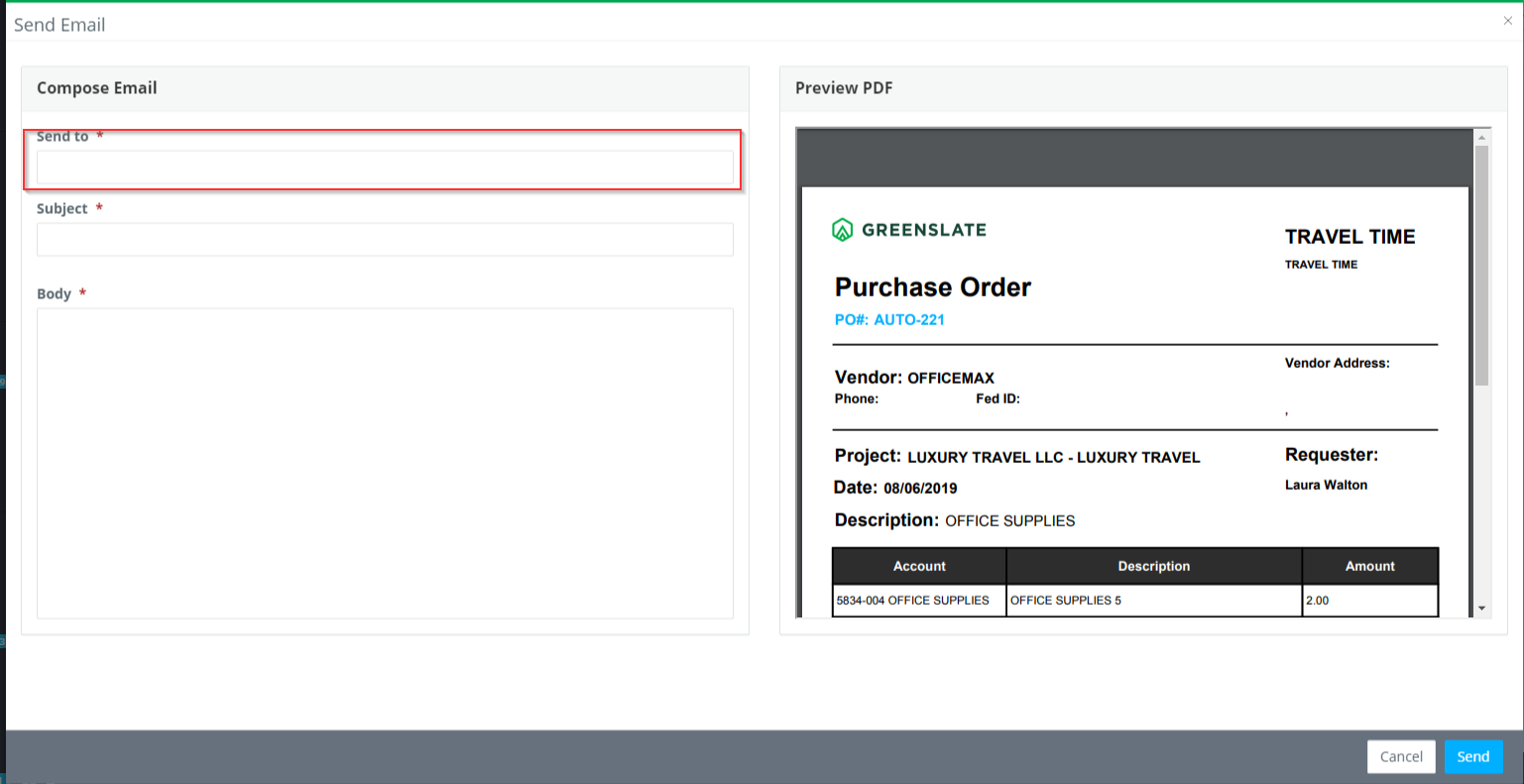 Step 5: Enter the Subject and Body of the email.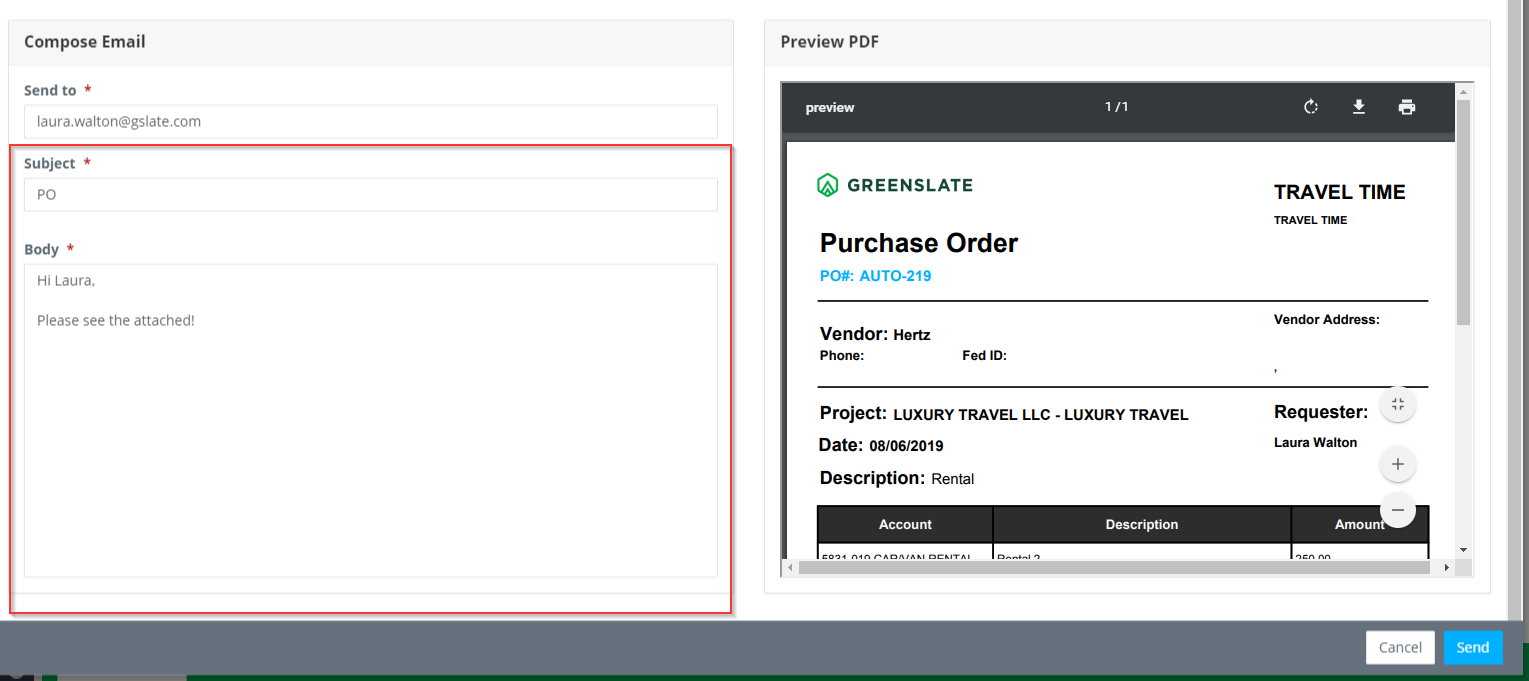 Step 6: Click SEND.