Start Work Admin/Department Head
How to: Approve the I-9
You may use your active notifications to navigate directly to I-9's that need review, or you may find I-9s that need review from the I-9s area.
Step 1: Under Digital Start Work, from the left navigation, click I-9s.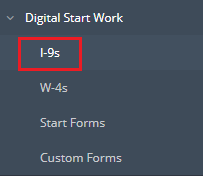 Step 2: Click the Review button for the I-9 you'd like to approve.

Step 3: To review I-9 documents, click on the document title in blue. To certify the I-9 documents, check the box shown below: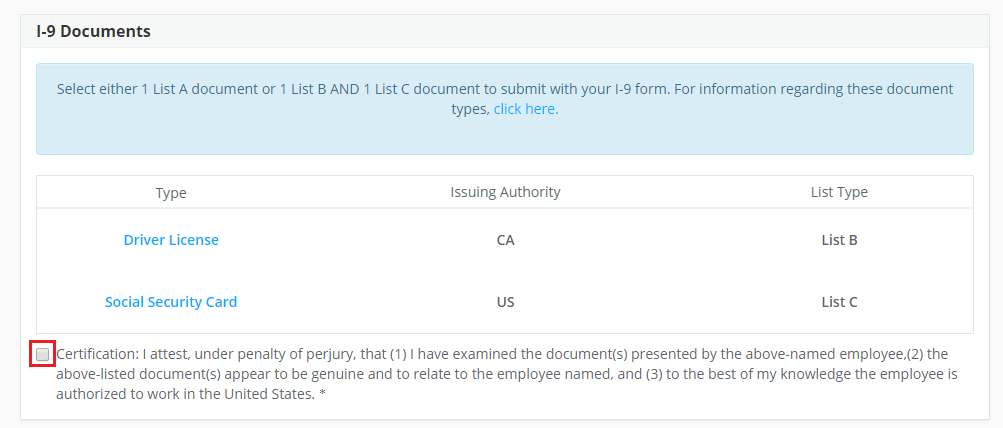 Step 4: Click REJECT if the employee needs to make changes, otherwise click APPROVE. These actions are found in the bottom right-hand corner.