How to: Submit the Start Form (Employee Submits)
Step 1: Under My Profile on the left, click PROJECT START WORK.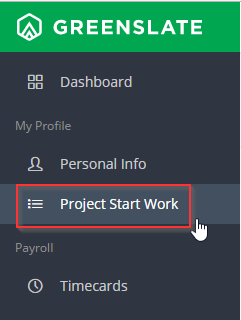 Step 2: Click ADD in the Start Form field.

Step 3: Select the union, department, and position.

Step 4: Enter a deal start date and work state.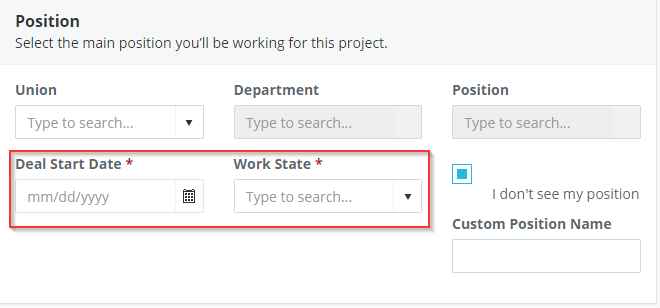 Step 5: In the Deal section, enter the deal amount in the deal field, select the deal rate type from the drop down menu and enter the guaranteed hours if you know them.

Step 6: Click SUBMIT.

NOTE: If the employee is working in NY or CA, they will have to sign the State Labor Law Form. This form cannot be completed until their Start Form is approved.