Before an employee can complete their start work documents, they must complete their Personal Info. If an employee attempts to go directly to Start Work, they will be redirected to the Personal Info form.
Step 1: Under My Profile on the left, click PERSONAL INFO.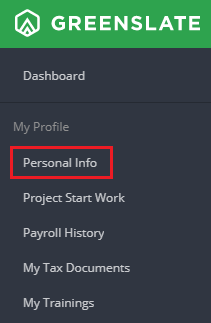 Step 2: Complete all required fields in the Basic section.

If you enter a Social Security Number and a pop up appears letting you know that the system recognizes your Social Security Number, follow the steps below.

Click on your email address

Click SUBMIT to send a code to your email address.
Retrieve the code from your email
Enter the code on the site. Your personal info will then populate from your prior payroll history.
Review your information and make and save any updates.
Step 3: Complete all required fields in the Permanent Address section.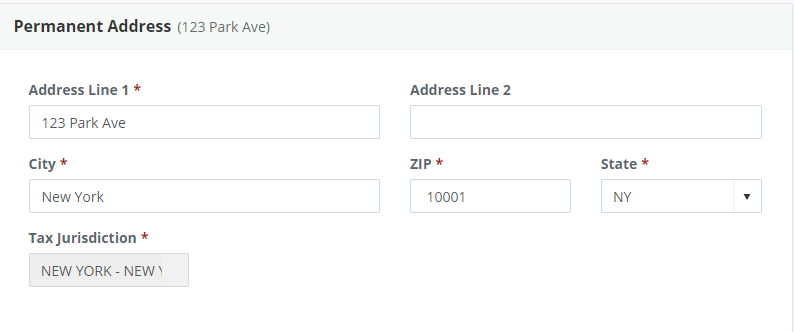 Do not use autofill/autocomplete when entering your permanent address. The fields must be manually typed into in order for the application to populate the tax jurisdiction.
Step 4: Complete all required fields in the Mailing Address section or click COPY FROM PERMANENT if applicable.

Step 5: Complete the Emergency Contact section.
Step 6: Complete the Demographics section using the drop down menus. You can select "No Answer" from the drop down menu if you do not wish to provide this information.

Step 7: Select an option in the Citizenship section.

Step 8: Complete Digital Tax Documents section.

Step 9: Complete Digital Direct Deposit Voucher section, if applicable.

Step 10: Click SAVE in the bottom right-hand corner.


Step 11: Click YES to confirm that your SSN is correct.