Step 1: Under Accounting on the left, click PURCHASE ORDERS.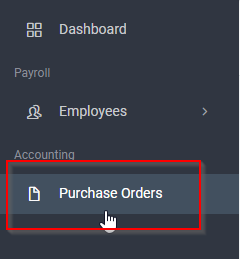 Step 2: Click CREATE PURCHASE ORDER.

Step 3: Select the vendor from the Vendor drop down menu and enter a Description, Total Amount, Currency, PO Date and Type. NOTE: If the vendor is not listed, under Accounting on the left navigation, click VENDORS and submit a new vendor. Once you submit the vendor, you will be able to select it from the drop down when creating the purchase order.

Step 4: In the Details field, select an account code from the Account drop down menu. The Total and Description will auto-populate from the information entered above. You can also select a work state, episode, 1099 code, free code, or tax credit code if they are enabled on the project.

Step 5: To add additional items, click ADD ITEM and complete the fields in Step 4. Adjust the total of each line to balance to the Total Amount.

Step 6: To upload a file to the purchase order, use the drag and drop feature or click UPLOAD in the Files field on the lower right.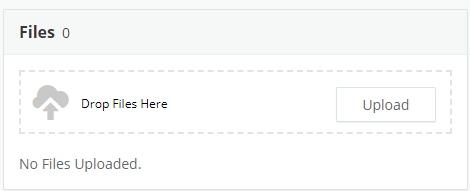 Step 7: Use the Notes section to make any notes for your employer and click SUBMIT NOTE.

Step 8: To submit the purchase order, click SUBMIT. NOTE: You can click SAVE DRAFT to save a draft of the purchase order to edit and submit at a later date.

Step 9: Upon submitting the purchase order, a window will open in which you can sign by holding the left mouse button if you are on a desktop computer or with your finger if you are using a mobile device. NOTE: Your signature will be saved for future approvals after you have completed this step once.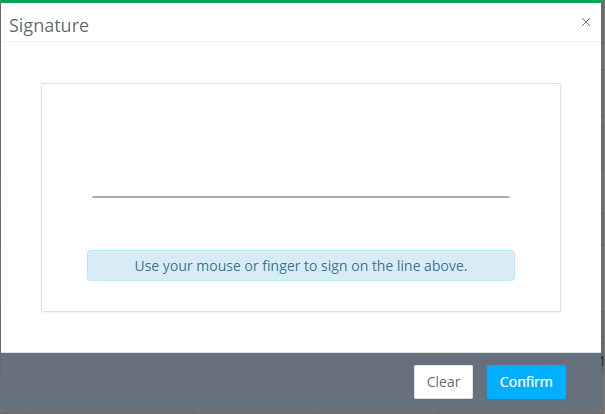 To print a PDF of the purchase order:
Step 1: Click PRINT TO PDF from the Actions drop down menu for the purchase order you would like to create a PDF of.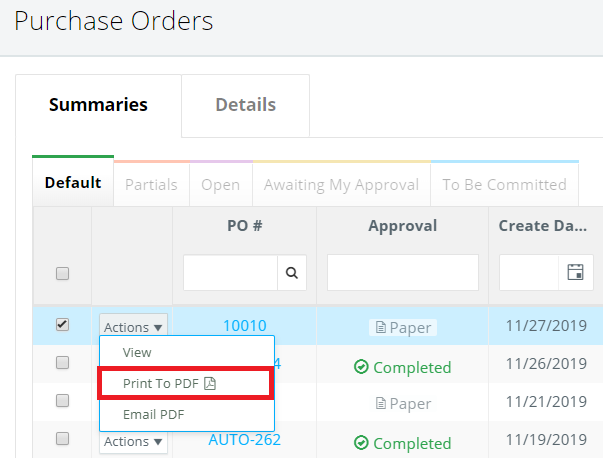 Step 2: The PDF will open.