How to: Use the Tax Credit Module
Step 1: Under Budget Tracking, click TAX CREDIT SUMMARIES on the left navigation.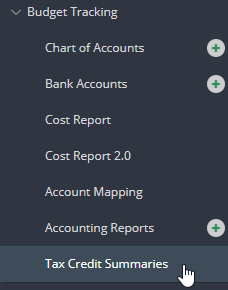 Step 2: Select the top most current version of the project summary. Click OPEN SUMMARY from the Actions drop down menu next to the incentive.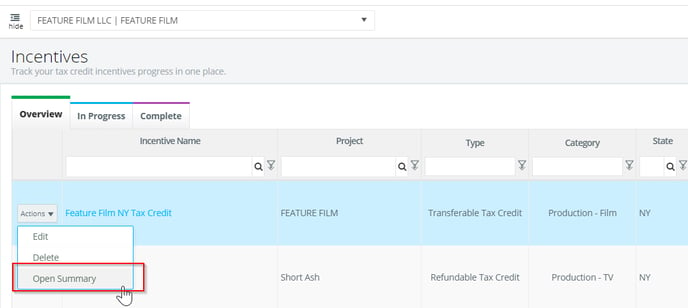 Step 3: Click on the UNASSIGNED tab.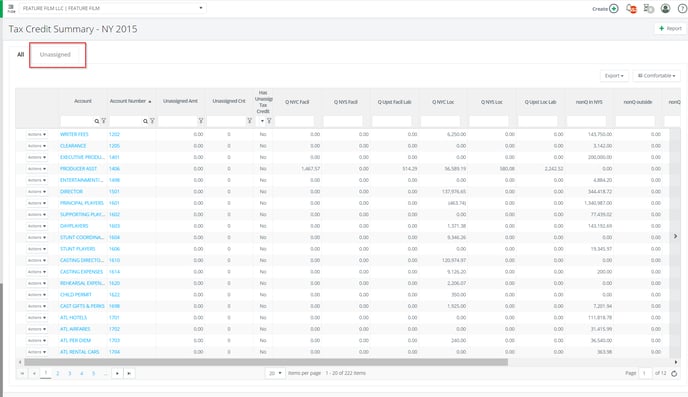 Step 4: Click on the number in the Unassigned Cnt column for an account.

Step 5: Click EDIT.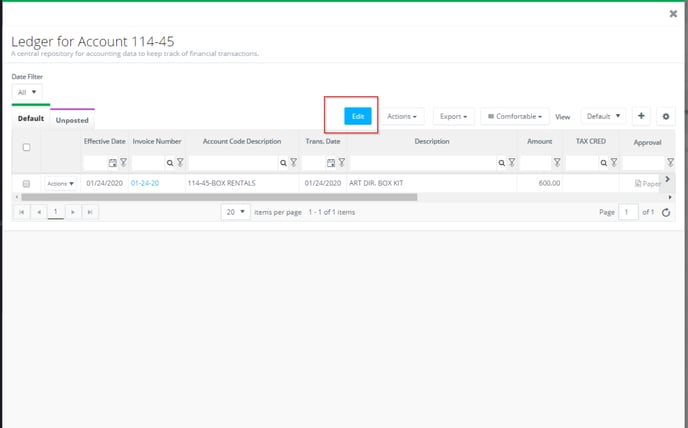 Step 6: Select the code from the drop down menu in the Tax Credit column.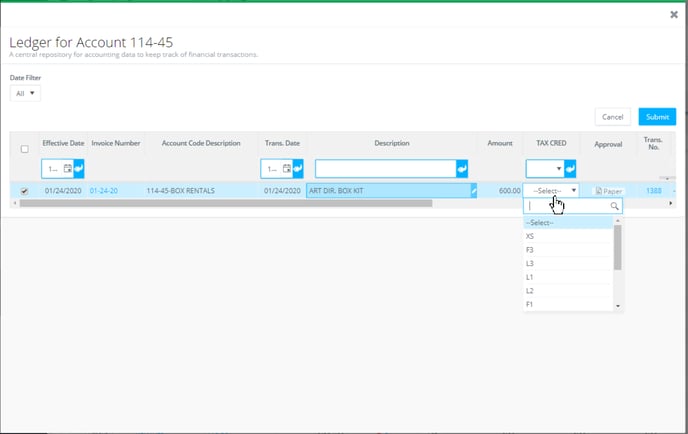 If there are multiple transactions that need the same tax credit code, highlight the lines then select the code from the drop down menu at the top of the column the click the arrow button to apply to all selected cells.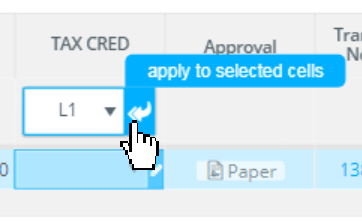 Step 7: Click SUBMIT.

Step 8: Click CONFIRM.

If you need to recode transactions, click on the account number from the ALL tab then click EDIT to make your changes to the Tax Credit column then Submit.