How to: Use Manage Code Types
With GreenSlate, it's easy to enable and create codes options for your payroll and accounting transactions.
Step 1: Under Project, click MANAGE CODE TYPES.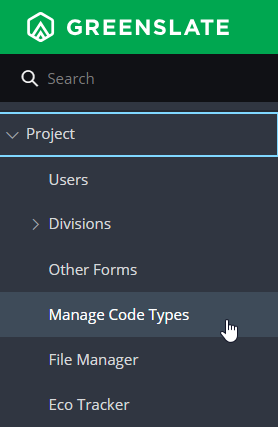 Step 2: Click VIEW from the Actions drop down menu next to the code on the All or Enabled tab.

Step 3: Click ADD ITEM to add a new code.

Step 4: A new line will appear on the grid. Fill out the Code, Description, and Currency.
Step 5: Once you've added all the needed codes, click SAVE.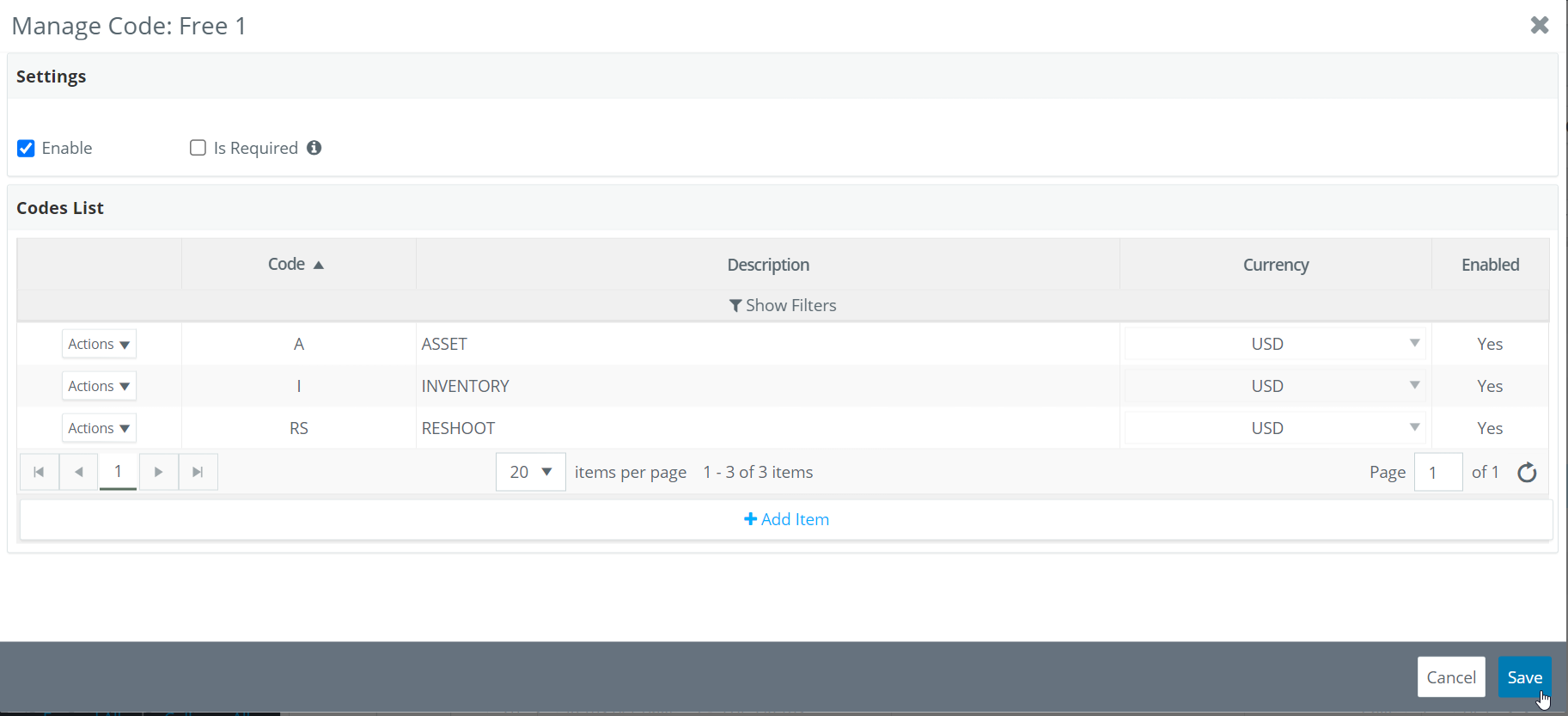 If you would like episode, location or sub account codes enabled or required for budgeting please contact ProjectSetup@gslate.com.
Note: Carbon and Asset are excluded from timecards.
GreenSlate Codes Options
| | |
| --- | --- |
| 1099/T4A | 1099 |
| Asset | Asset |
| Carbon | Carbon |
| Comp | Company |
| EPI | Episode |
| F1 | Free |
| F2 | Free |
| F3 | Free |
| F4 | Free |
| Insurance | Insurance |
| LOC | Location |
| Set | Set |
| Sub Account | Sub Account |
| TC | System Tax Credit |
| WS | State / Province |