With GreenSlate's Company Codes, utilize the ability to separate bank accounts and company info by company code. For Purchase Orders, the company info of the company code chosen will appear on your PO PDFs.
To add a company code:
Step 1. Navigate to Manage Code Types: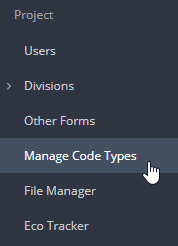 Step 2. If Company Codes are not enabled, click ACTIONS and ENABLE:

Note: If you don't have the ability to enable, please contact Support, so we may enable this for you.
Step 3. On the company code line, click ACTIONS and VIEW, then click CREATE COMPANY CODE from the top righthand corner:

Step 4. Complete the required fields, and select the bank account to link the company code to. If you need to create a new bank account for the company, click ADD NEW: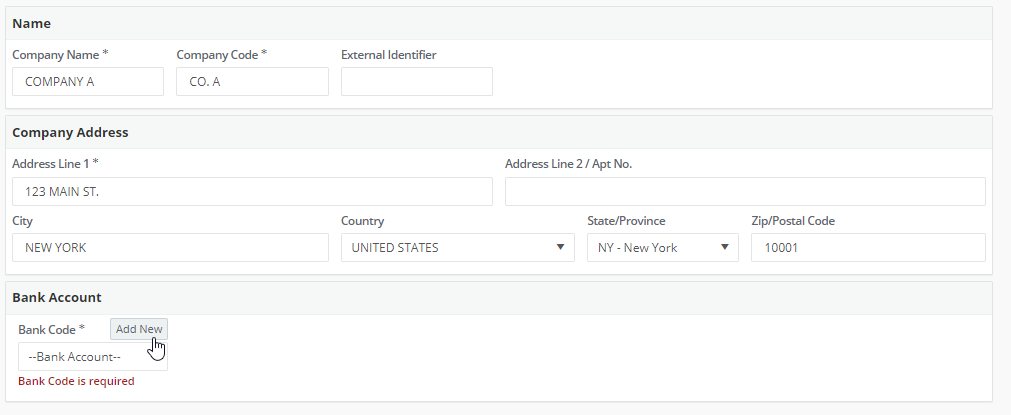 If you're linking to an existing bank account, skip Step 5.
Step 5. Drop the Company's Terms and Conditions, if necessary:

Step 6. Add all required bank info, and click SAVE.
Step 7. Click SAVE toward the bottom righthand corner.
Step 8. Repeat the steps three through six for each company code you wish to setup.