Step 1: Log in at app.gslate.com.
Step 2: Click MY PAYMENT SETTINGS on the left navigation.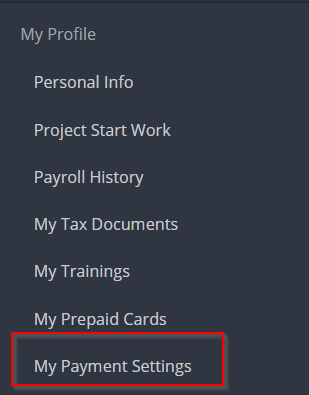 Step 3: Click ADD BANK ACCOUNT.

Step 4: Click LINK ACCOUNT.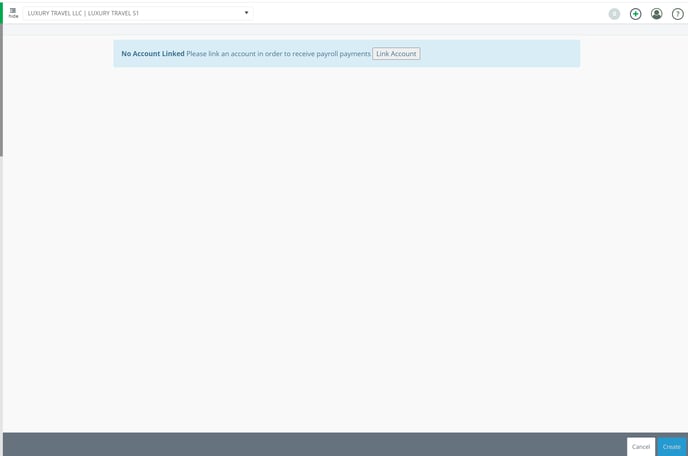 Step 5: Click CONTINUE.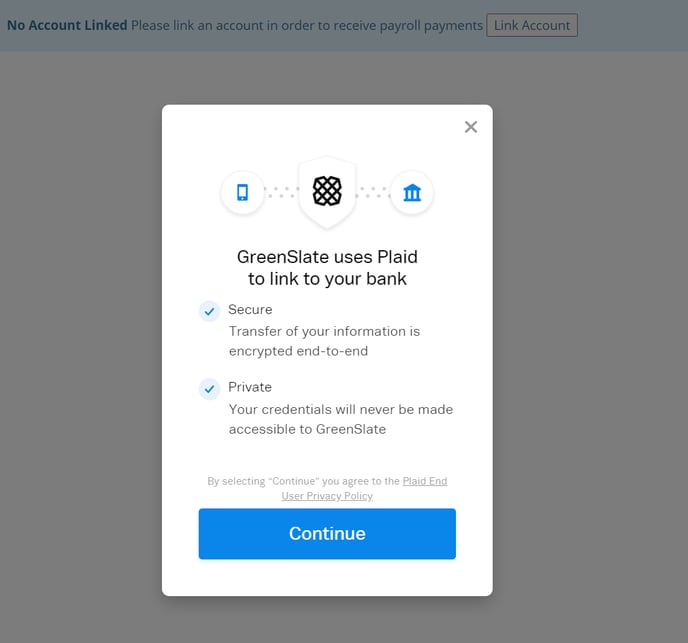 Step 6: Select your bank.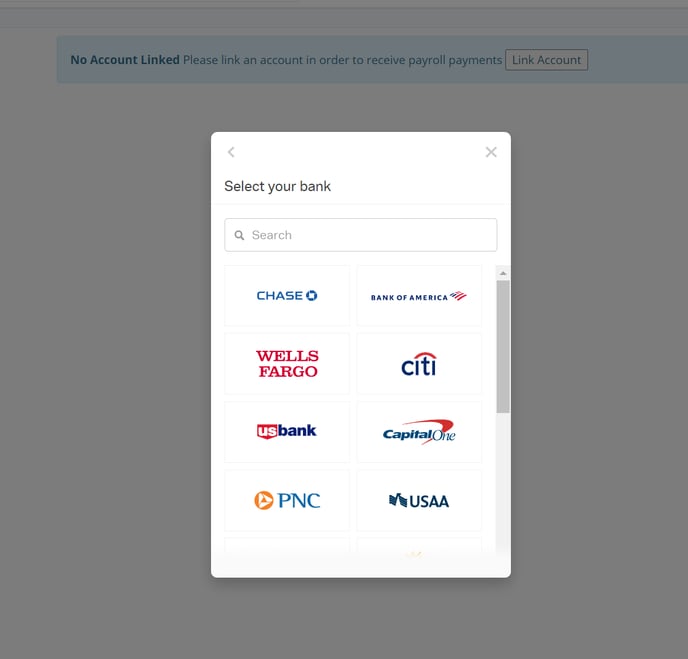 Step 7: Enter your user ID and password for your bank and click SUBMIT.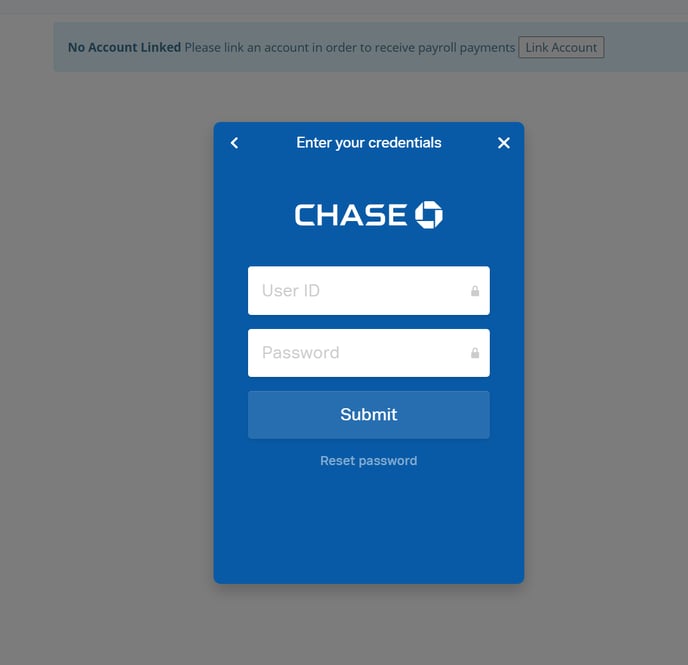 Step 8: Click on an account and click CONTINUE.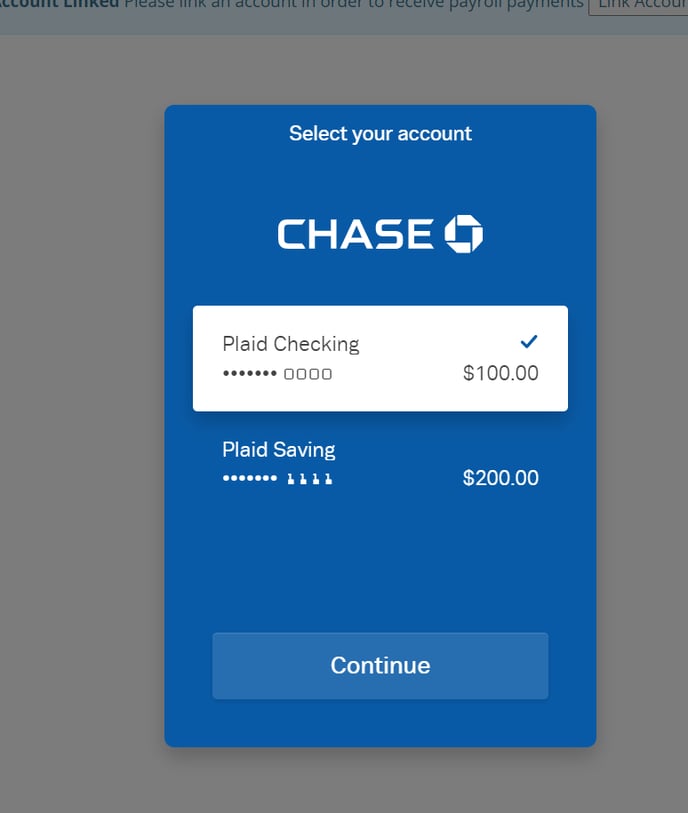 Step 9: Nickname the account and check the authorization box. Click CREATE on the bottom right.
Repeat Steps 4 through 9 to add an additional account. From the Actions drop down menu next to the account, you can edit or delete as needed.

If your bank is not an option, you can manually enter your information after clicking LINK ACCOUNT and filling out all required fields.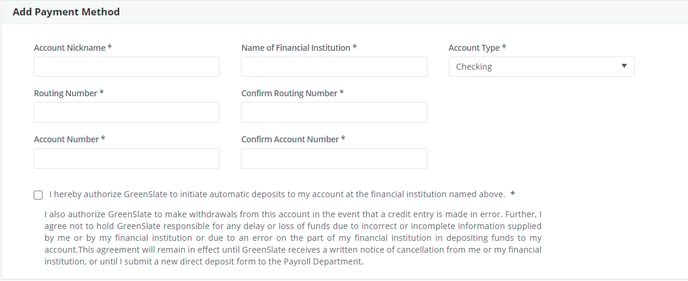 Step 10: Select an option for the Send Payment Via drop down menu.
NOTE: This will apply to all projects you have payroll processed for.

Step 11: If you would like to split your payments select a direct deposit account then check the box for Use Multiple Payment Methods otherwise skip to Step 13.

Step 12: Enter the amount to send to the first account. You can select a percentage or a dollar amount. Select where you would like the remainder sent (another direct deposit account or check).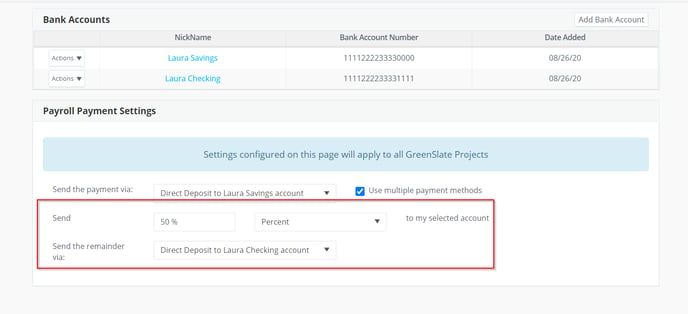 Step 13: Click SAVE.

You can update your payment settings at any time and they will go into effect on your next payment that is processed.
To Delete an Account
Step 1: Click DELETE from the Actions drop down menu to the left of the account you would like to delete.

Step 2: Add a new account if needed and update the Payroll Payment Setting as needed to reflect the correct payment method.

Step 3: Click SAVE.